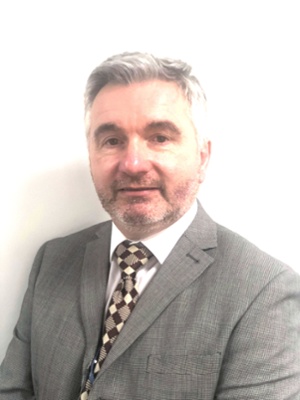 Richard Howells
Interim Board Secretary
About Me
Interim Board Secretary
Richard has worked in the NHS since 1982 and has spent all of his career at Aneurin Bevan University Health Board or its predecessor organisations and has advanced his career through a variety of roles in the Gwent Healthcare organisations. Richard has a Master's degree in Healthcare Information Governance reviewing the information sharing requirements of people with Huntingdon's Disease from their perspective.
He was formally the Head of Information Governance and Data Protection Officer for Health Board for a number of years and was attached to Welsh Government to advise and assist the implementation of the Wales Accord on Sharing Information (WASPI); for which he was awarded the prestigious Team of the Year by the Information and Records Management Society.
Richard is a fervent advocate that good governance forms part of providing an excellent service.
Richard is also a Justice of the Peace for the Gwent area.