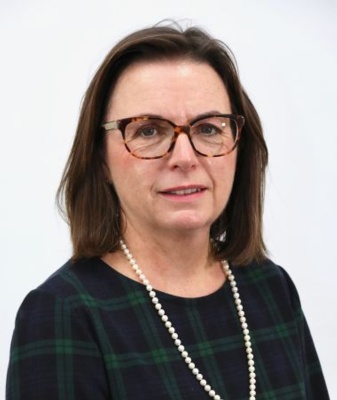 Shelley Bosson
Independent Member (Community)
About Me
Independent Member (Community)
Shelley is a former Chief Executive for the Police and Crime Commissioner for Gwent and its predecessor organisation, the Gwent Police Authority. Shelley has vast experience in strategy and performance, engagement and consultation, partnership working, collaboration and commissioning together with finance and scrutiny. In addition as a solicitor she brings to the Board her legal expertise.

Prior to this, Shelley worked in private practice in Gwent specialising in family and probate law before moving to Gwent County Council in 1988. Shelley held a number of posts in the County Council covering all aspects of public law culminating in the post of Assistant Chief Executive covering Planning, Highways, Economic Development and Compulsory Competitive Tendering.

At the time of local government re-organisation in 1995, Shelley moved to the new unitary authority of Blaenau Gwent, where she held a variety of posts and latterly headed the Policy and Performance Department, until her move to the police sector in 2009.
Shelley successfully managed the transition to the new Commissioner role in 2012. She significantly enhanced partnership working, not only establishing links with key partners in the five unitary authorities that make up the force area, but doing so together with other criminal justice and community safety partners. She was the lead Chief Executive in developing regional working between the four police forces in Wales.

Shelley was born and brought up in the ABUHB area spending all of her professional career in the area. Shelley is married with two daughters, enjoys walking, swimming and Pilates and is an avid reader.