Staying Well This Winter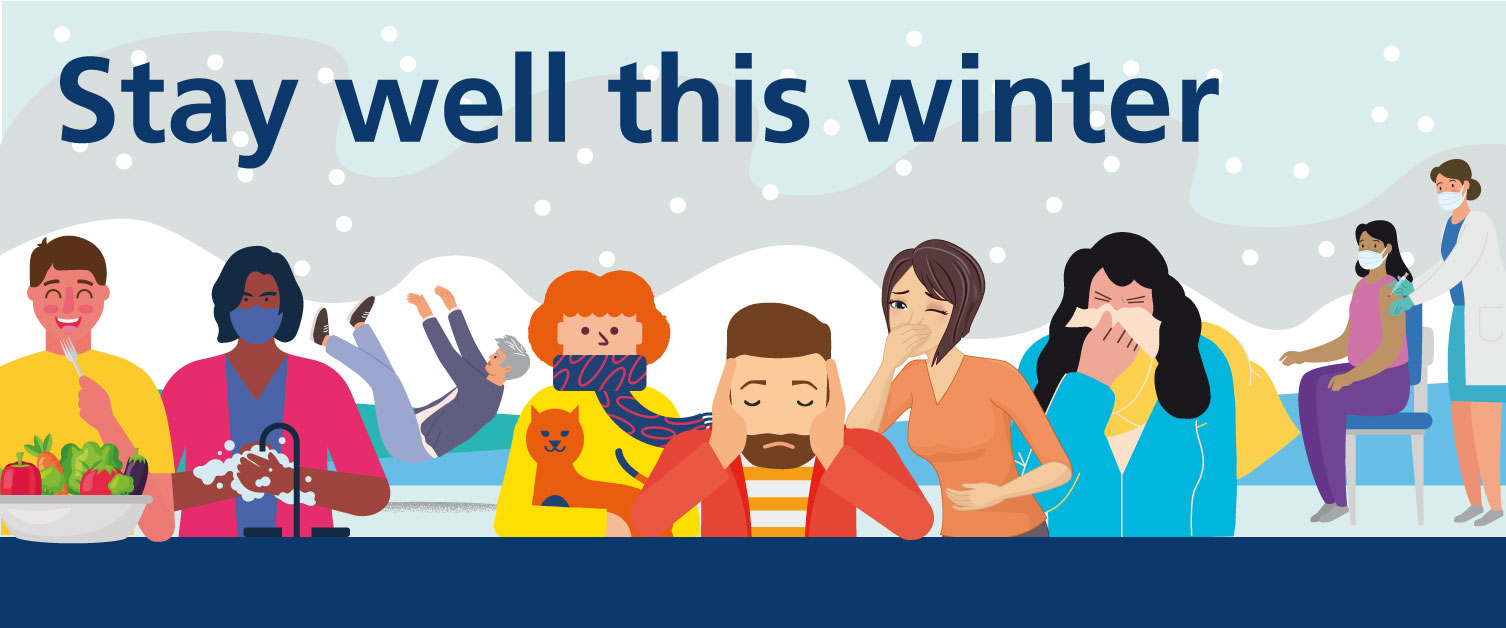 Winter is here – dark mornings and evenings, ice, snow, and chilly winds mean that we're all at risk of needing a bit of extra care, so we want to make sure that you have all the information you need to help you and your loved ones get through the winter safely and comfortably, and help you choose the right health service for you if you need it.
No matter how old they are, everyone is more vulnerable to colds, flu and infections in winter. Cold weather can bring on an abundance of illnesses, particularly if you are an older person or have a long-term health condition, such as asthma, diabetes or a heart condition.