Eating Well Made Simple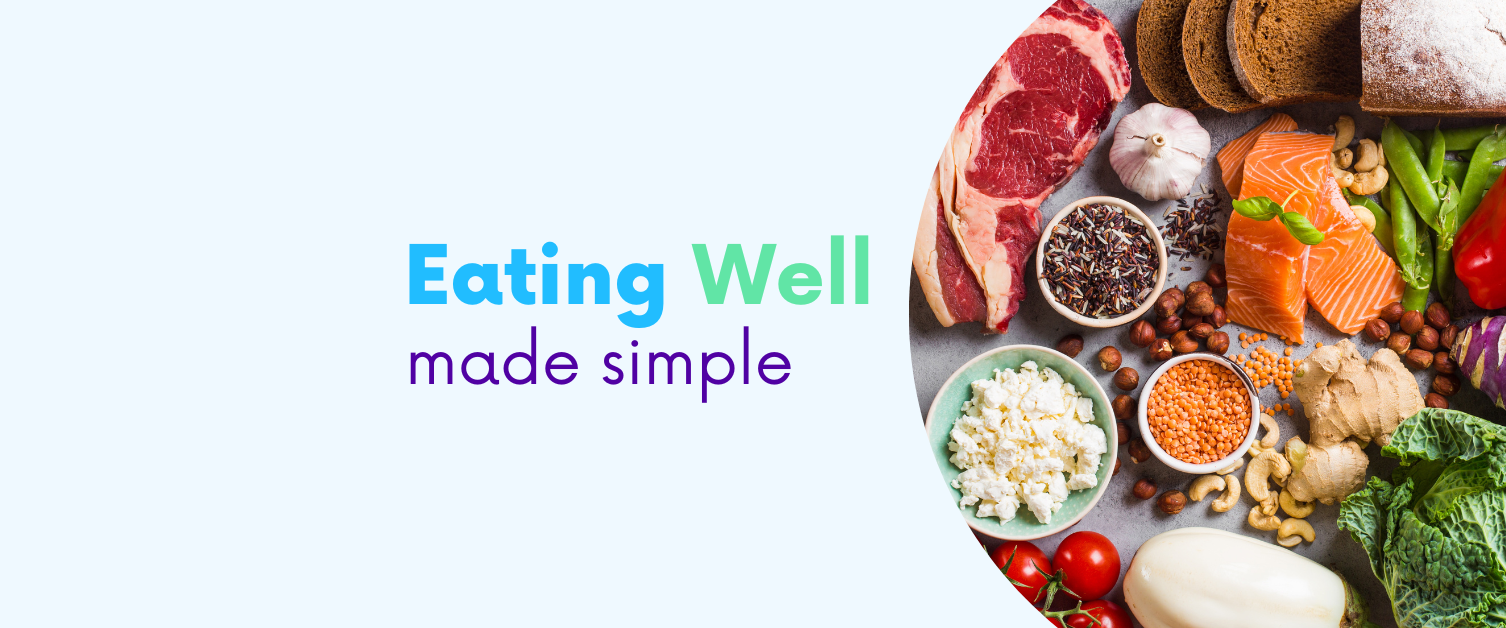 So, how do we eat well?
Healthy eating will look different to everyone, but there are some simple things we can all do to improve our diet and feel better.
Eating well involves eating a balance of healthy foods, in the right varieties and portion sizes. Healthy eating reduces our likelihood of getting some diseases, such as certain cancers or heart disease. Eating the right amount of food also helps us to maintain a healthy bodyweight.
Simple things to try:
Eat lots of different foods every day where possible
Eat protein with each meal, such as lean meat, oily fish, beans or pulses
Try to increase your fibre intake prioritising wholegrain starchy foods, such as brown rice, wholewheat pasta, or brown bread
Prioritise healthy fats such as unsaturated oils and spreads.
Drink lots of water throughout the day to stay hydrated
Cook at home where possible
Eat less highly-processed foods high in fat, salt, and sugar – such as cakes and biscuits
Enjoy making food
Cooking and eating can, and should be, an enjoyable process that everyone can experience. Food is there to give us energy and keep us well, but it can also be a great way to spend time with others, to develop skills around cooking, and to get creative in the kitchen.
Looking for meal inspiration?
Looking for meal inspiration? Download our free recipe cards, with ingredients listed and step-by-step guides covering a range of delicious and nutritious breakfast, lunch, and dinner ideas.
Balancing our Plate - The Eat Well Guide
View the Eatwell Guide for more information on food groups, building your plate with the right balance of nutrients, portion sizes, as well as other healthy eating tips and information.
The Eatwell Guide can be used to help you understand what a balanced meal looks like. However, it is important to remember the right balance of nutrients and portion sizes will look different for everyone - there is no 'one size fits all'.
It gives information on the split of different nutrients we should aim to include in each meal, as well as suggestions of foods we should try eat less of.