Eating Well Together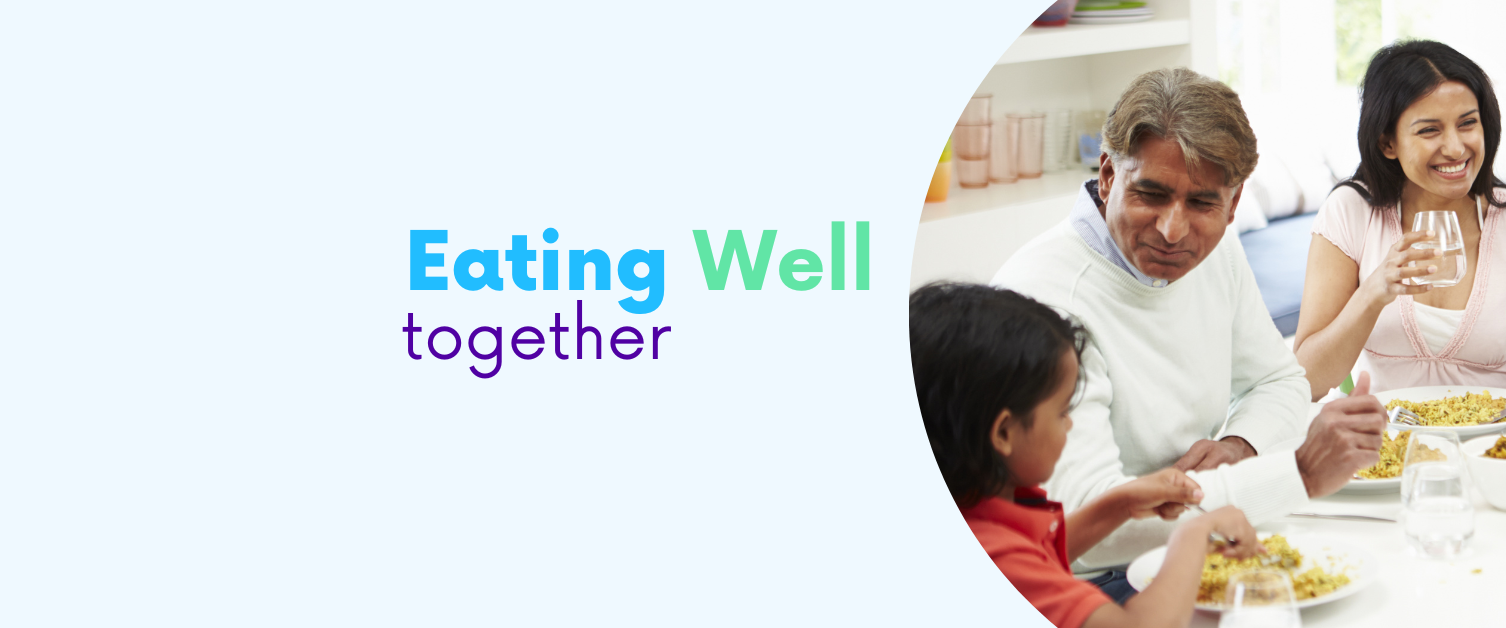 Food is an amazing way to bring people together.
Cooking and eating food doesn't have to be a chore – instead, it should be an enjoyable experience, particularly when shared with others.
Here are some simple ideas for making eating well a social activity:
Try out a new recipe with your loved ones – get children involved in cooking to teach them valuable food preparation skills.
Join a local food community group through your local IWN network. Make new friends and try new foods at the same time!
Catching up with an old friend? Cook at home and share a meal together.
Pick a day each week to try out a new food or dish together with your family.
Try out some volunteering at a local food bank or community kitchen. You can find local opportunities available through your nearest IWN.
You may also like to take a look at our section on Moving More Together, with local sports clubs, group activities and more to discover through your local Integrated Wellbeing Network.