Getting Started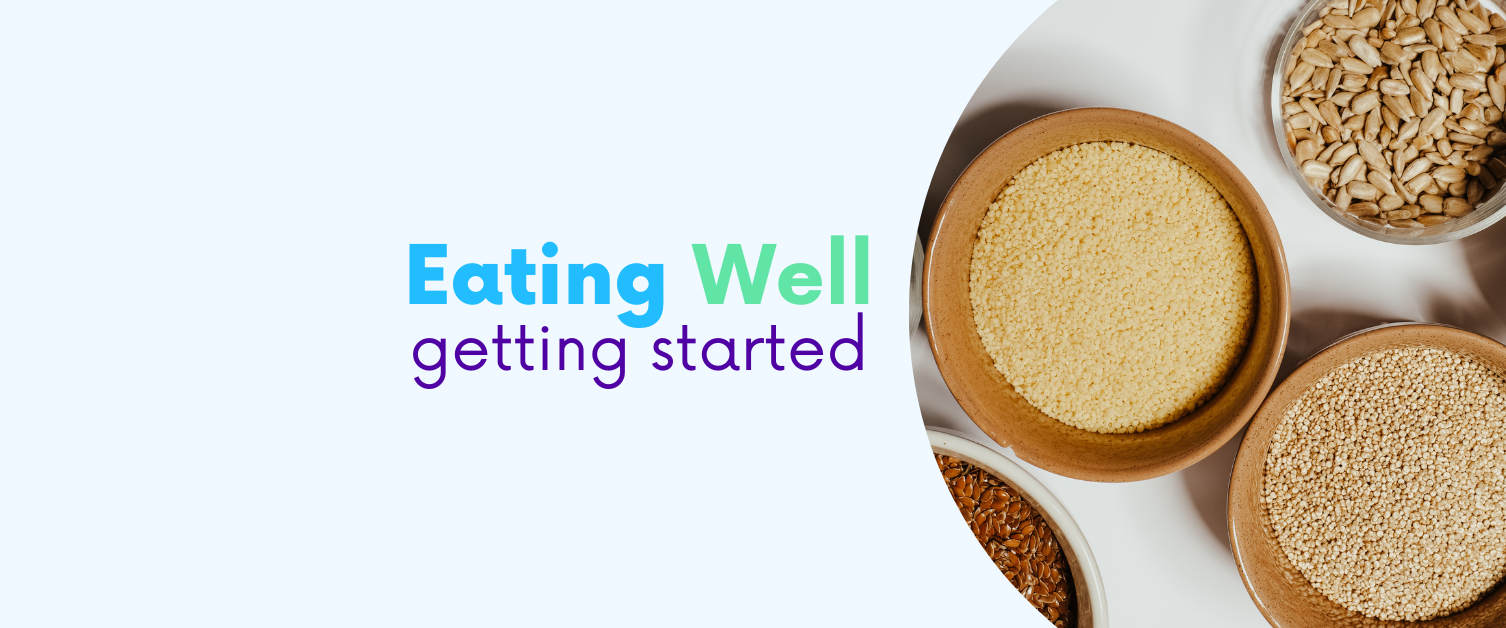 Creating good eating habits might feel like a daunting task, but it is important to remember there is no 'one size fits all' approach to healthy eating.
Tips and tricks to help make creating healthier eating habits easier:
Starting small – make simple easy changes to begin with that feel manageable and that you can easily stick to, such as swapping from white bread to wholemeal, choosing a piece of fruit instead of a biscuit to snack on, or adding in some extra vegetables to dinner.
Planning ahead - try to find time to plan your meals a day or a week in advance to avoid stress and impulsivity when food shopping. Take a look at our easy recipes below for inspiration.
Writing a shopping list – this will help save time and prevent you making spontaneous purchases when food shopping which may not be healthy and also cost you more money. If you spent £5 a week on spontaneous things such as snacks that could equal to £360 a year. A shopping list can help you in creating a good habit.
Batch cooking– prepping meals in advance can help you ensure you have several healthy meals already pre-made, and save you time and money across the week, you could even freeze meals to save for a rainy day. Easy examples include chili and rice, pasta bake, or vegetable soup.
Healthy Weight Healthy You is a unique offer tailored to your needs. Find your journey today and shape your future health - Find my journey - Healthy Weight Healthy You
Alongside the tips above, we have produced some free downloadable resources to help support you along your journey to healthier eating.
Take a look at our free resources: