Getting Started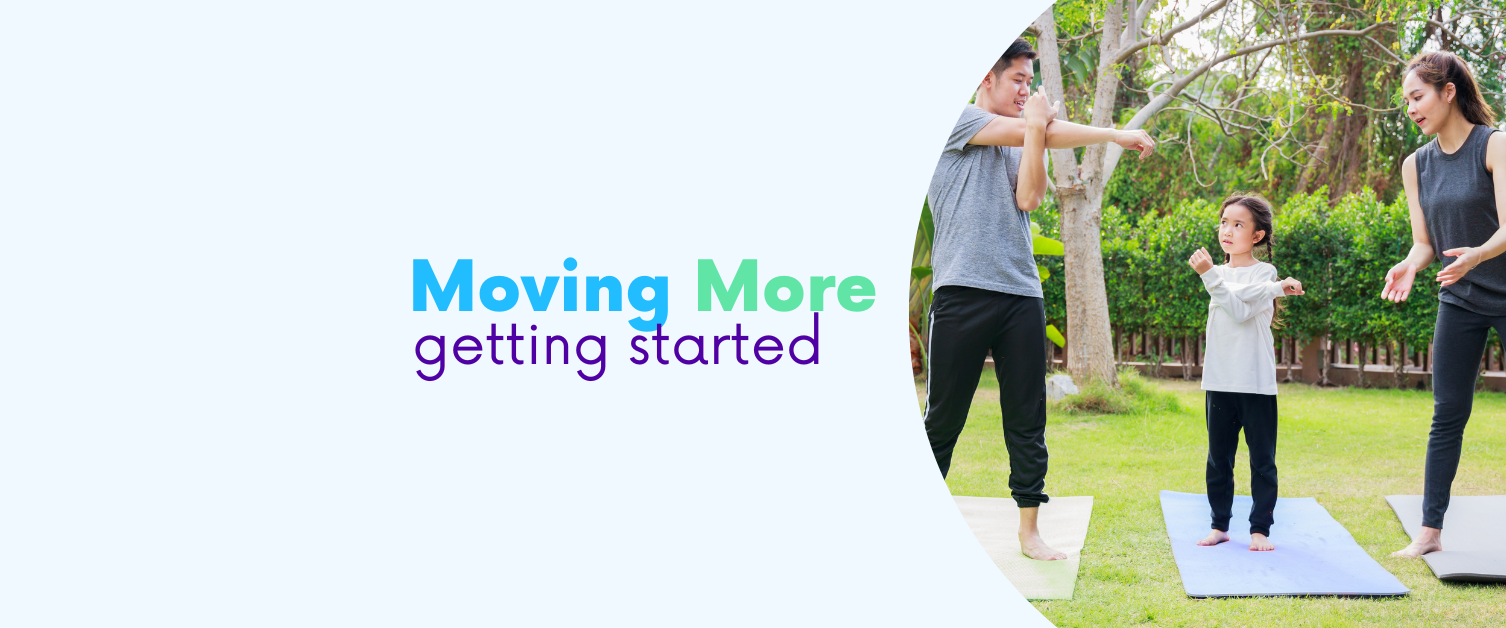 Fitting in movement and physical activity around daily life can sometimes be a challenge. Between balancing work, personal responsibilities, a social life and looking after ourselves – finding time to exercise might feel like the last thing you want to do.
The beauty of physical activity is that any movement, no matter how small, is a great start. Movement can be easily fit into our daily schedules without having the need for it to be seen negatively or as a chore.
Here are some simple and easy tips to help you get started:
Remember that you are a unique individual - try not to compare your physical capabilities to others around you. Exercise should be enjoyable at your own pace and in your own time.
Set yourself a small goal to achieve to help keep engaged on a longer basis. This could be as simple as walking 5000 steps a day, which you could fit in around your daily routine and activities.
Try a range of new activities and methods of movement. Not a fan of running? No problem. Why not try a dance class, join a basketball club, or go for weekly walks with a friend? Many groups and classes offer free-trial sessions for beginners enabling you to try an activity out free of charge.
Consider your schedule and energy levels - are you more energetic first thing, or perhaps you have more time and in the evenings. Try to find a regular time during the week that works for you.
Spend 5 minutes at the start or end of each day stretching – this is a great way to create a new habit and keep our muscles healthy.
Join a local club or a try out a team sport – this is a great way to socialise whilst engaging in some physical activity, good for your body and your mind.
Read Healthy Weight Healthy Wales advice on setting goals and getting started.
For more ideas on how to easily fit small bursts of movement into your day to day – take a look at our Gwent 5 ways to wellbeing – Be Active Flashcard – Gwent Five Ways to Wellbeing.pdf. This simple resource includes a range of easy ideas to incorporate more movement into your daily routine.
Use the rest of this page to read about appropriate footwear to support your feet when exercising, rest and the importance of sleep, as well as how to stay safe when you are exercising.