Moving More Together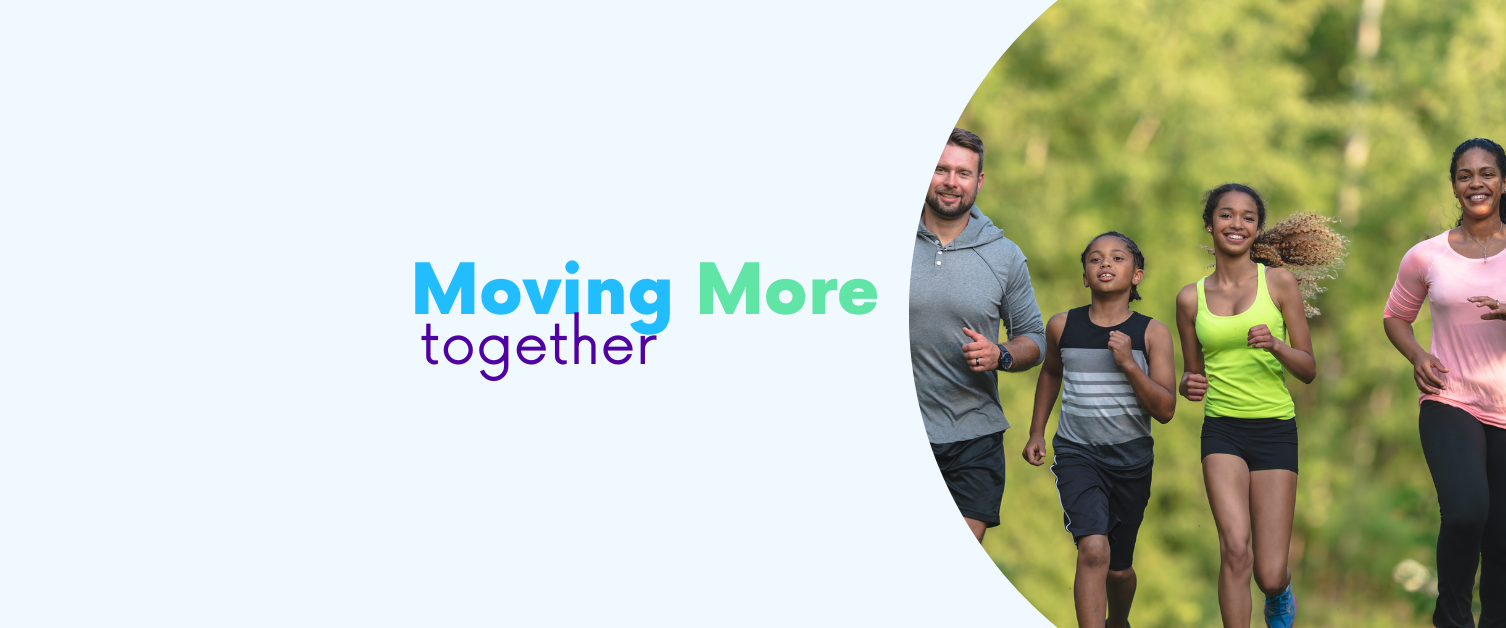 Getting active with friends or family is a great opportunity for improving our health through fitness at the same time as socialising. Exercise is a fantastic way to make new friends, try out new hobbies and explore different places. You may also like to take a look at our section on Eating Well Together.
Here are some simple ideas to make moving more a social activity:
Team sports and social exercise
Trying out a new sport or activity is not just great for our bodies and our minds; it can be great for our social life too. Local sports clubs and exercise or activity classes are a fantastic way to meet new people and make new friends.
Team sports or group activities you may like to try are:
Football
Hockey
Netball
Rounders
Rugby
Tennis
Dance
Local activity clubs
Even activities that can be completed alone, such as running, cycling, or walking often have local clubs which may be free to join.
Take a look at your local integrated wellbeing network page (IWN) to find out the free sport clubs, classes or exercise groups in your local area.
Run Wales is a website dedicated to improving access to running for all. With various training plans, events, and tips and tricks on solo and social running – there is something for everybody looking to get started. Visit Run Wales to find your local social running group: Everybody Can - Run Wales - Run Wales (irun.wales)
Parkrun is a free 5km running event held every Saturday at 9am in hundreds of locations around the UK and Wales. Find your local Parkrun event in Gwent here events | parkrun UK.
Looking for local cycling routes to visit the Sustrans Cycle Network to find local Gwent routes you can easily explore.
Looking for something a bit different to try and in need of some inspiration? Read Sport Wales article on 10 unusual sports you can do in Wales | Sport Wales.