Talking to a Psychologist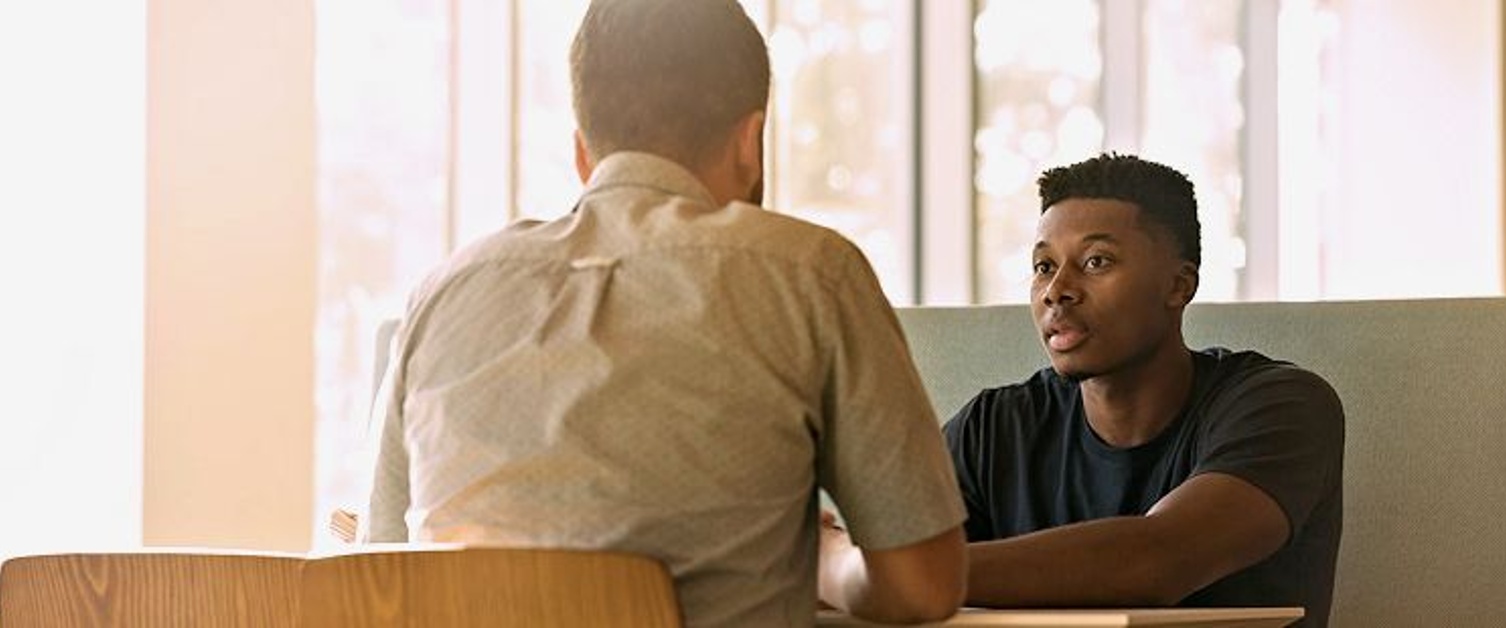 Talking to a Psychologist from your Health Team
It is recognised that psychological wellbeing has an important role in many health conditions. Supporting people's mental health can improve health outcomes as well as people's quality of life and wellbeing. Our aim is to understand the link between the physical, psychological and social aspect of our lives, and the relationship that these can have on our health.
It can be very distressing when living with a chronic, acute, or life-threatening health condition, which may or may not involve intensive, ongoing or challenging treatments. Not only are patients very likely to experience a wide range of emotional and physical challenges, their families, carers or loved ones can be impacted in a variety of ways as well.
Having difficulties with your health, or having to stay in hospital, may feel overwhelming and can have an impact on your thoughts, feelings, behaviours and wellbeing. Our services offer a chance for people to talk about how this makes them feel and where appropriate, suggest strategies or ways of dealing with things that can help them to cope with their situation, in a way that suits them and their individual needs.
People have appointments or visits with a psychologist for all sorts of reasons. Some of these include:
Dealing with emotional distress, such as low mood, anxiety, panic or anger

Difficulties with staying in hospital or recovering from an episode of ill health

Difficult and upsetting memories related to being unwell, or from past experiences

Difficulties with feelings of loss or change, which may have been triggered by changes in their health

Feeling nervous or anxious about procedures, hospital admissions, or managing ongoing treatments

Worries about their illness

Worries about their future and living with uncertainty

Difficulties with memory, communication or any other cognitive tasks or skills

Concerns due to changes in employment or finances

Low confidence/self-esteem

Changes in relationships with loved ones or friends as a result of their physical health

Worrying about any physical changes, or body image concerns, as a result of illness or treatment

How can we help you?

Preparing you for procedures, coping with hospital admissions, and managing treatment and/or recovery plans

Offering you evidence-based treatments in managing psychological distress or experiences such as low mood, anxiety and panic

Support in adjusting, adapting or recovering from significant changes in your health

Working towards acceptance of living with a physical health problem

Finding ways to manage and cope with a health condition

Supporting you in connecting with others who may be experiencing something similar to you, or helping you reconnect to those around you

Building motivation and setting goals to take actions that support your wellbeing

Supporting your team in developing a detailed understanding of your experiences and taking into account your circumstances and choices
What happens during an appointment or a visit?
Your psychologist will explain what conversations with a psychologist involve, and give you the opportunity to discuss what is most important to you right now. They will talk to you about how your confidentiality is maintained, and how they can work alongside your healthcare team.
Your first conversation with your psychologist will involve getting to know you and your background, and then exploring what kind of support, if appropriate, may be helpful to you in managing your feelings and understanding the difficulties or worries you may have. Usually, an appointment or visit will last from 45 minutes up to an hour. You may have just one session, or a few, or many.
Appointments or visits can be offered at a frequency that both you and your psychologist decide together. At some point during your session, you may be asked to complete a questionnaire in order to allow your psychologist to find out more about your life and what is going on for you. There are no right or wrong answers, and they are not any kind of test. They help your psychologist to think about how best to help you. If you are asked to consider completing a questionnaire or any other kind of assessment, your psychologist will discuss this in detail with you during your session.
At the end of your appointment, your psychologist will summarise what you have spoken about together, and clarify what may happen next. This could be arranging more appointments or future visits, offering you advice and information, or deciding not to have any additional appointments at this time. Your psychologist may put this in writing to you, and inform your team or your GP.
Your psychologist may offer you information and resources, or they may refer you to other services that could be helpful for you to connect with. It is also useful to remember that appointments with your psychologist are voluntary, and you can choose whether you would like to attend or not.
Clinical psychologists will often give you the opportunity to provide open, honest feedback to ensure that we are providing the highest quality support that we can for everyone.