348,319 Boosters in 16 weeks. Aneurin Bevan University Health Board thanks its community for its strong support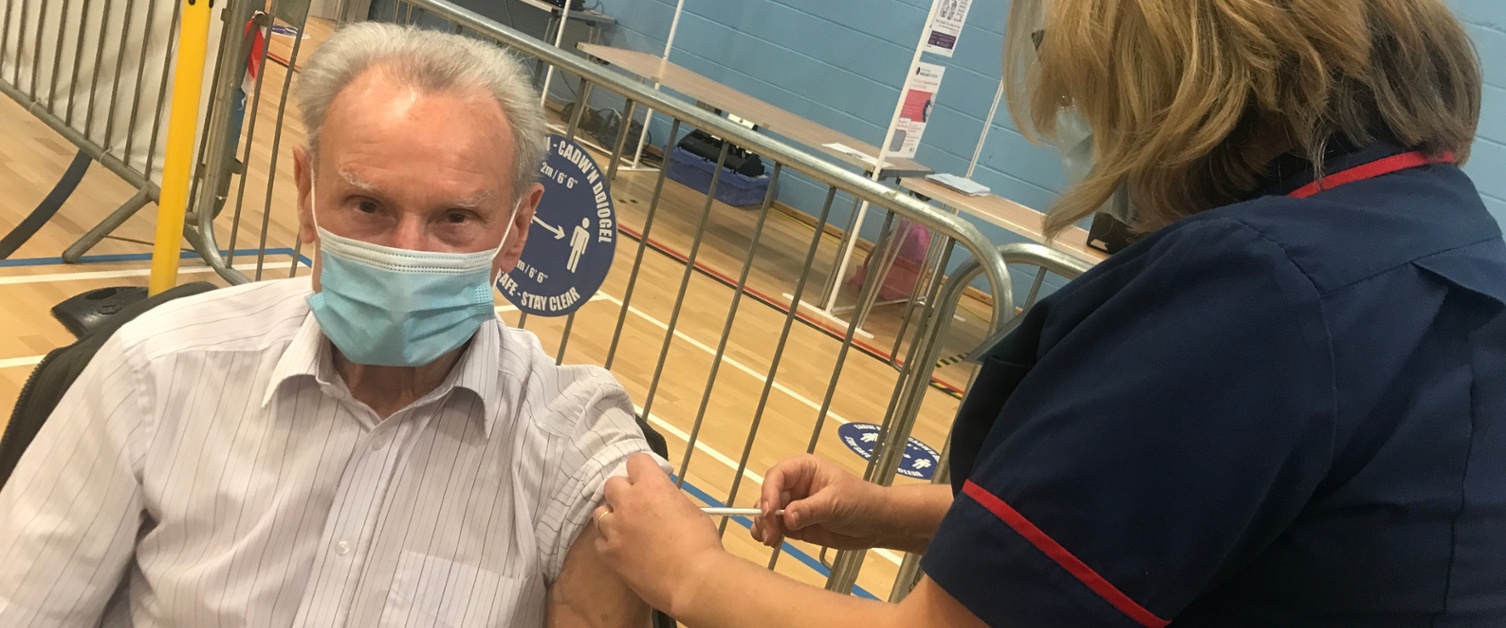 Thursday 20th January 2022
Since September 20th 2021 the Health Board has administered 348,319 Boosters to its local residents.
The Health Board extends thanks to its local community for coming forward in their thousands for a Covid-19 Booster.
The Aneurin Bevan University Health Board has seen a strong uptake of Covid-19 boosters with residents attending in their thousands. In December 2021 it was announced that all residents across Wales were to be offered the Covid-19 booster. Since September 20th, 2021, 348,319 residents of Aneurin Bevan University Health Board have taken the best step to protect themselves and their loved ones against Covid-19, by having their booster.
Dr Sarah Aitken, Director for Public Health at Aneurin Bevan University Health Board said:
"Throughout the Covid-19 pandemic, our local population has demonstrated support for its NHS time and time again. Once again our wonderfully supportive community has responded magnificently and you have come forward in your thousands to play your part in keeping yourself and your loved ones safe by getting your booster. Thank you on behalf of all your local NHS staff".
The Covid-19 vaccination is the best form of protection against Covid-19 virus. It is never too late to get your 1st 2nd or booster dose, you will be welcomed at one of our many mass vaccination centres. To find out more about how you get your vaccine or booster please visit https://abuhb.nhs.wales/coronavirus/covid-19-vaccine/.