Coronavirus Documentary Filmed by Intensive Care Unit Staff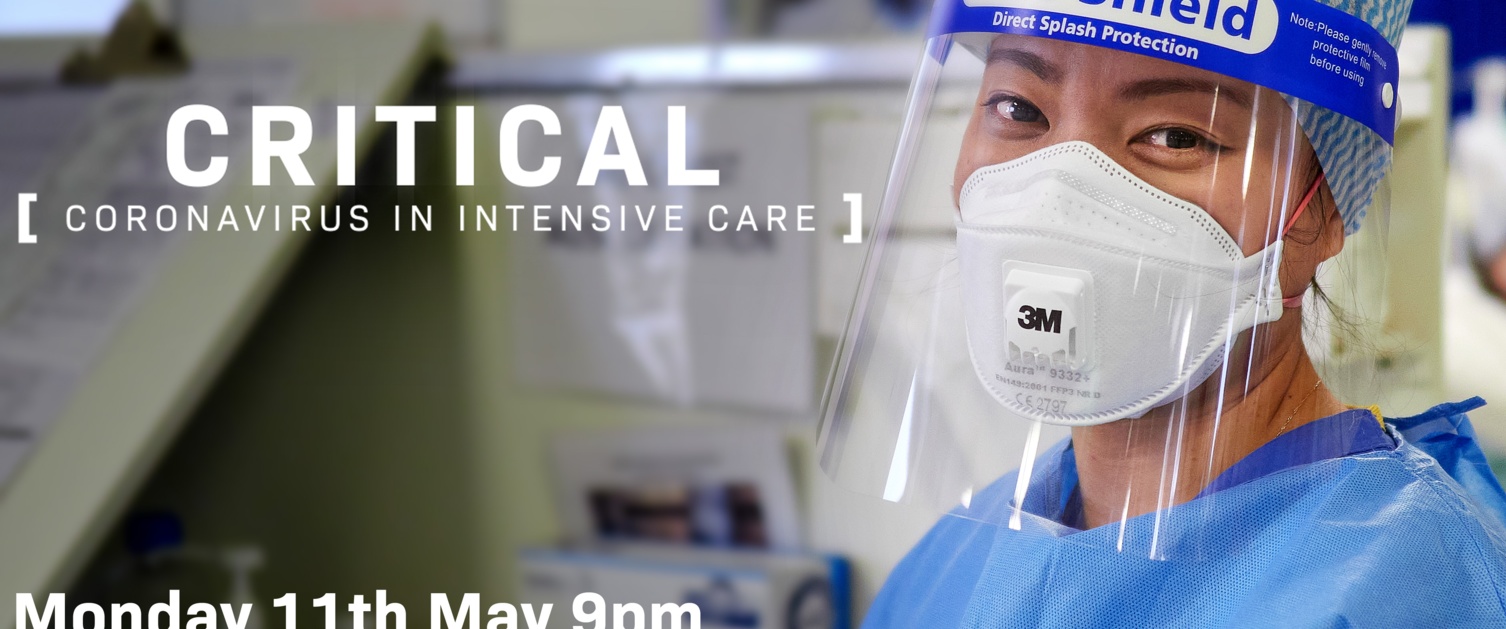 A powerful new documentary filmed by the medical team working at the Intensive Care Unit (ICU) at the Royal Gwent Hospital in Newport will broadcast on BBC One Wales on Monday 11th May at 9:00pm.
The programme follows the lives of our ICU staff members at work and at home during the first month of the Coronavirus outbreak.
'Critical: Coronavirus in Intensive Care' shows life in critical care as the virus threatens to overwhelm the NHS. This unique documentary, filmed entirely by Health Board staff on mobile phones and small cameras, gives viewers rare access to the Intensive Care Unit. The result is an extraordinary personal insight into hospital life during the most serious public health crisis in living memory.
The film is produced by the BAFTA Cymru award-winning team from Frank Films who also made Critical: Inside Intensive Care. The 60-minute documentary for BBC One Wales follows the lives of medical staff during the four weeks from the time the lockdown came into force, until the number of cases begins to level off in late April.
Producer of the documentary, Luke Pavey said: "Having spent many months filming with the staff in the Intensive Care Unit at the Royal Gwent Hospital in Newport, I was aware of the challenges they were facing when the coronavirus outbreak began to spread in the UK. Over the course of a month we gathered hundreds of short videos - snapshots of how the coronavirus was affecting the staff both professionally and personally. I think the film we've produced as a result is a unique and fascinating insight into the lives of the intensive care staff trying to care for those with the virus. It shows the struggles they face but also their extraordinary resilience, and how despite coping with unprecedented challenges they are always prepared to roll up their sleeves, do their jobs to the best of their abilities and do it with a smile on their faces. They're an amazing group of people doing an amazing job."