Emergency Department at The Grange University Hospital Under Severe Pressure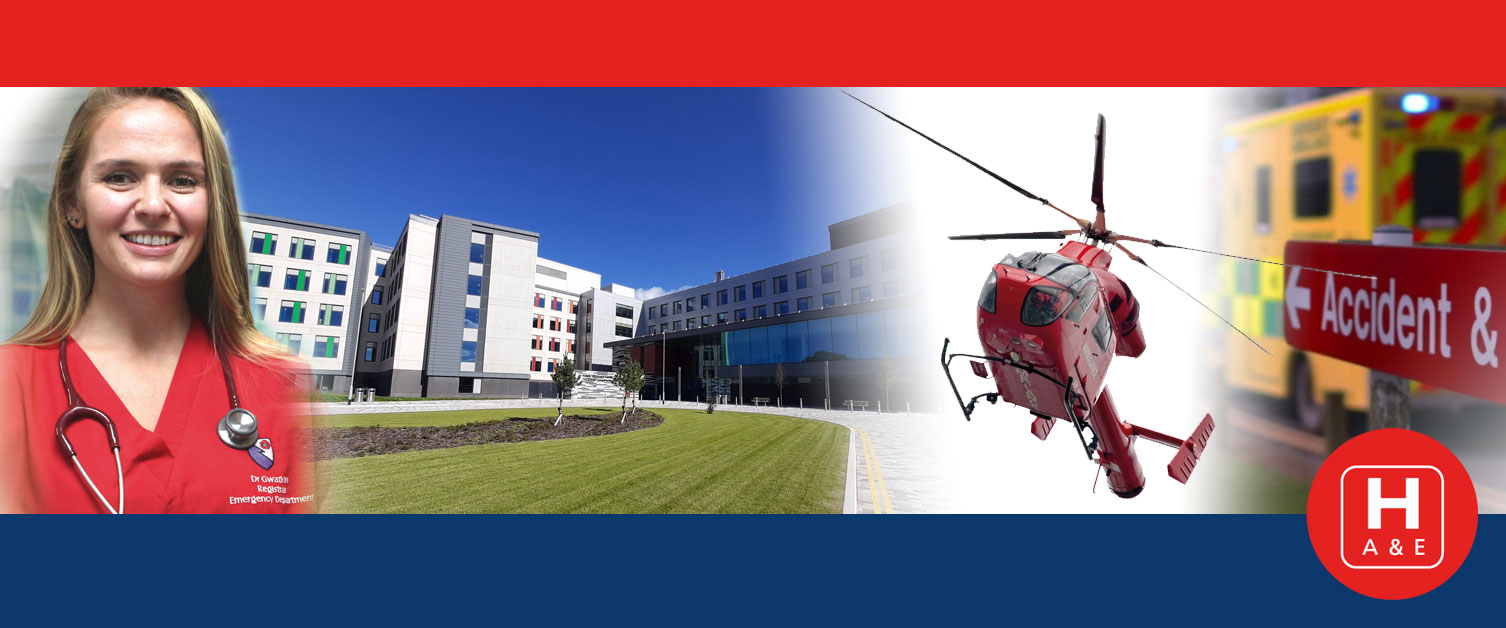 Tuesday 18th October 2022
This week, hospitals across the UK are reporting extreme pressure in their Emergency Departments (EDs) – and the situation in Gwent is no different.
The ED at The Grange University Hospital saw 340 patients yesterday, which resulted in many patients with non-life threatening conditions waiting up to 12 hours to be seen by a doctor. On a usual day, the ED sees between 140 and 220 patients.
Today there are already 100 patients in the ED (by 10am) and we are appealing to people to only visit The Grange University Hospital with serious or life-threatening illnesses.
Dr Alastair Richards, Clinical Director, said: "We are currently seeing around a 30% increase in the number of patients in ED, compared to a usual busy day.
"We know that around 300 people who turn up at The Grange University Hospital each week have minor illnesses that could be treated elsewhere. With things as they are at the moment, people attending with such minor illnesses are likely to be waiting a very long time to be seen."
Please call 111 for advice, or use the online NHS Wales symptom checker, before attending the Emergency Department. For non-life threatening illnesses please visit with your local pharmacist, or contact your GP surgery – please remember that their staff are also working under significant pressure.
Alternatively, if you have a minor injury, please visit the Minor Injury Units in Ysbyty Ystrad Fawr, Nevill Hall Hospital, the Royal Gwent Hospital, or Ysbyty Aneurin Bevan.
Our staff are doing an incredible job under extreme pressure and we'd like to thank them for their dedication to patients at this time.