Facebook Live Q&A on Current NHS Pressures- 7pm on Wednesday 3rd November 2021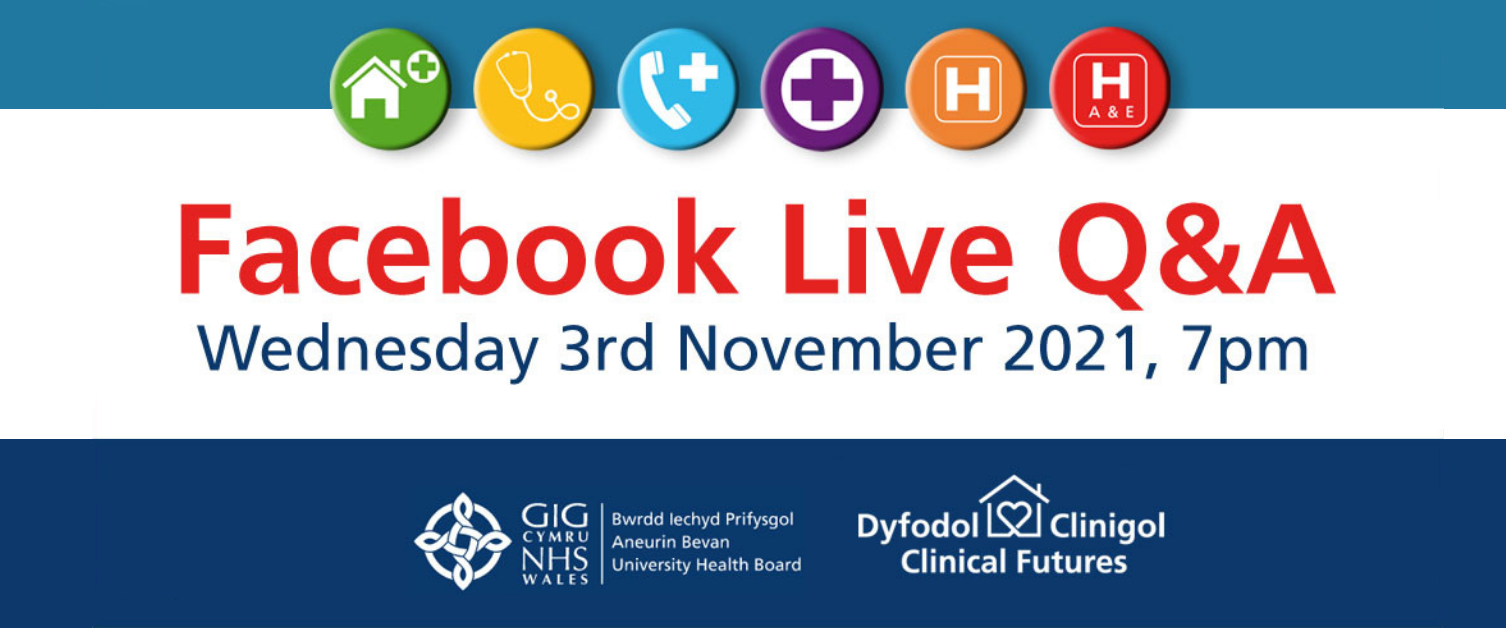 Thursday 28th October 2021
Do you have questions about our Health Board and the pressures we're currently facing?
A team of expert clinicians will be answering your questions live on our Facebook page on Wednesday 3rd November at 7pm.
You'll be able to view the live session on our Facebook page.
If you'd like to ask a question, you can send it to us in advance by e-mailing abhb.enquiries@wales.nhs.uk
We welcome questions and comments in the medium of Welsh.