Help Create Purple Hearts for Bereaved Relatives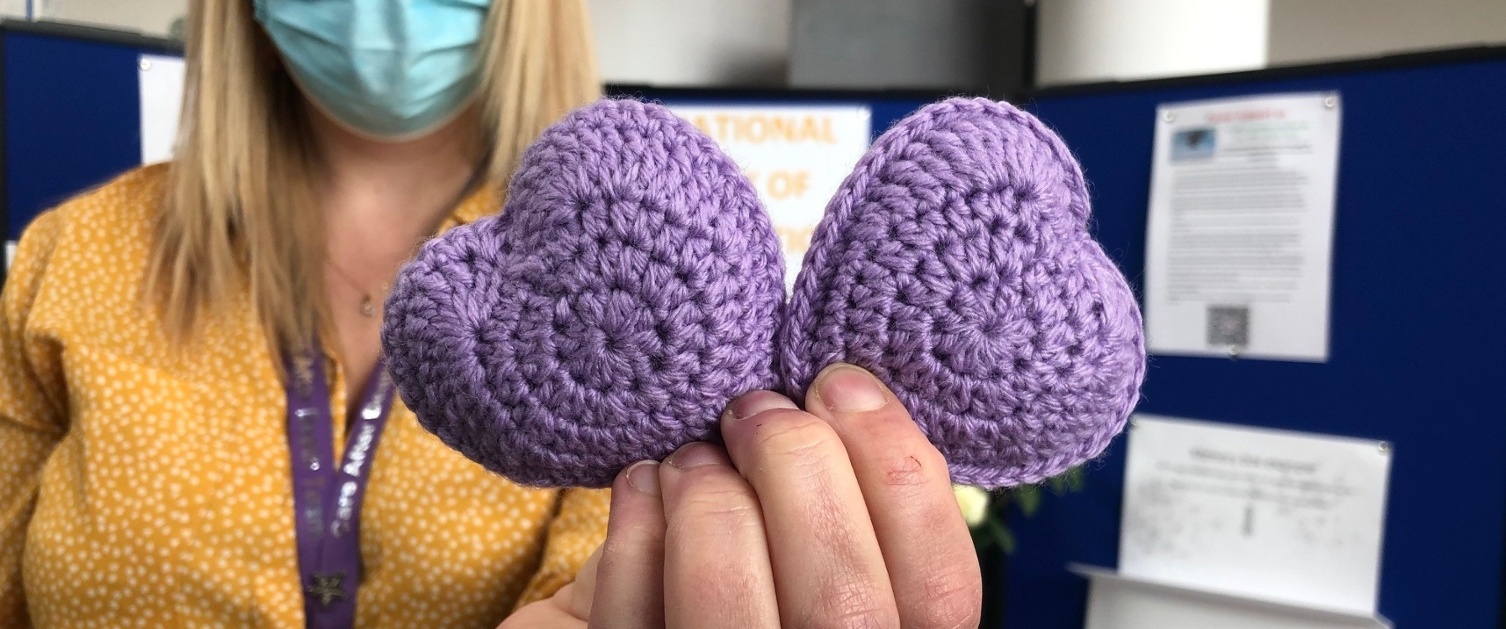 Do you want to make a difference with your sewing skills?
Purple hearts are included in memory boxes given to bereaved families by the Care After Death team. Each heart is placed with the deceased relative and a matching one given to family members, to help with their bereavement.
If you are interested in making and donating purple hearts, please send them to Care After Death team, Grange University Hospital.