Intensive Care Consultant receives prestigious award for COVID-19 photography project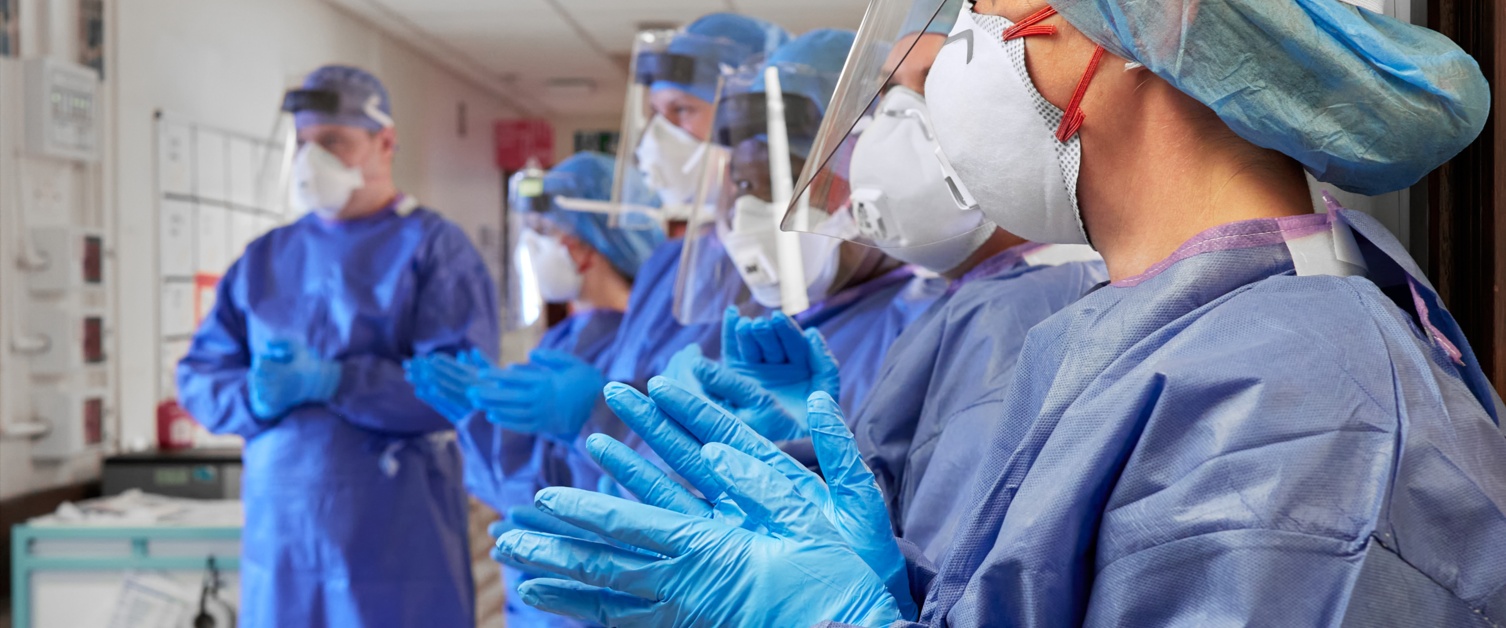 Dr Nick Mason, an Intensive Care Consultant in Aneurin Bevan University Health Board, has won the prestigious AP 2021 Power of Photography Award.
Nick documented the impact that the COVID-19 pandemic had on the Intensive Care Unit, at Royal Gwent Hospital, Newport, where he worked during the pandemic's first wave. He captured poignant moments of what life was like at the time working in Intensive Care.
The power of Nick's images has been recognised in this year's AP Power of Photography Awards. Previous recipients include some of the most prominent names in documentary photography.
The judges described Nick as, "A truly impressive individual and image maker who was working right at the front line of one of the biggest emergencies this country has ever seen," and said, "There really only could be one choice of subject matter for our Power of Photography Award this year, and it is with great gratitude that we give it to Nick Mason for his incredible work both behind the lens and in his day job."
Nick's images document a typical patient's journey through ICU from admission to discharge and ongoing rehabilitation and also highlight the efforts of the unknown and unrecognised heroes, including hospital mortuary workers. He is now photographing the pandemic one year on, documenting the second peak and its impact on the wider NHS and returning to staff and patients he has previously photographed to place in a broader context the impact of COVID-19 on their lives and the lives of their families.
Nick gratefully expressed, "I feel very honoured to have received such a prestigious photography award but also satisfied because it suggests that I have achieved what I set out to do, namely to do justice to the unknown and the unrecognised staff in Aneurin Bevan University Health Board, without who we would never have been able to meet the challenges of the last year. The greatest compliment of all is to hear those people say, "You have told our story."
Dr David Hepburn, a consultant colleague of Nick in the Health Board's Intensive Care Unit, said: "Nick's work presents the unvarnished truth about the world we have been living in lately and his documentary style has produced not only a work of art, but bears witness to a transformative and turbulent episode in our shared history. His documentary style shines a light on both the tender moments and also the hard realities of the pandemic. His approach presents the viewer with an angle which is fresh and shows some of the forgotten aspects of a subject which has become a daily global headline.
"We are enormously proud of him as colleagues and are very happy that other people will be able to share the clarity of his vision."
For more on the AP 2021 Power of Photography Award: https://www.amateurphotographer.co.uk/apawards/ap-awards-2021-the-power-of-photography-award-145803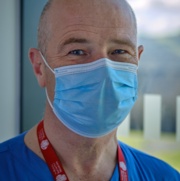 (Nick Mason featured in the image above)
(Selection of Nick Mason's photographs below)