Meet our friendly team of Smoke-Free Environment Officers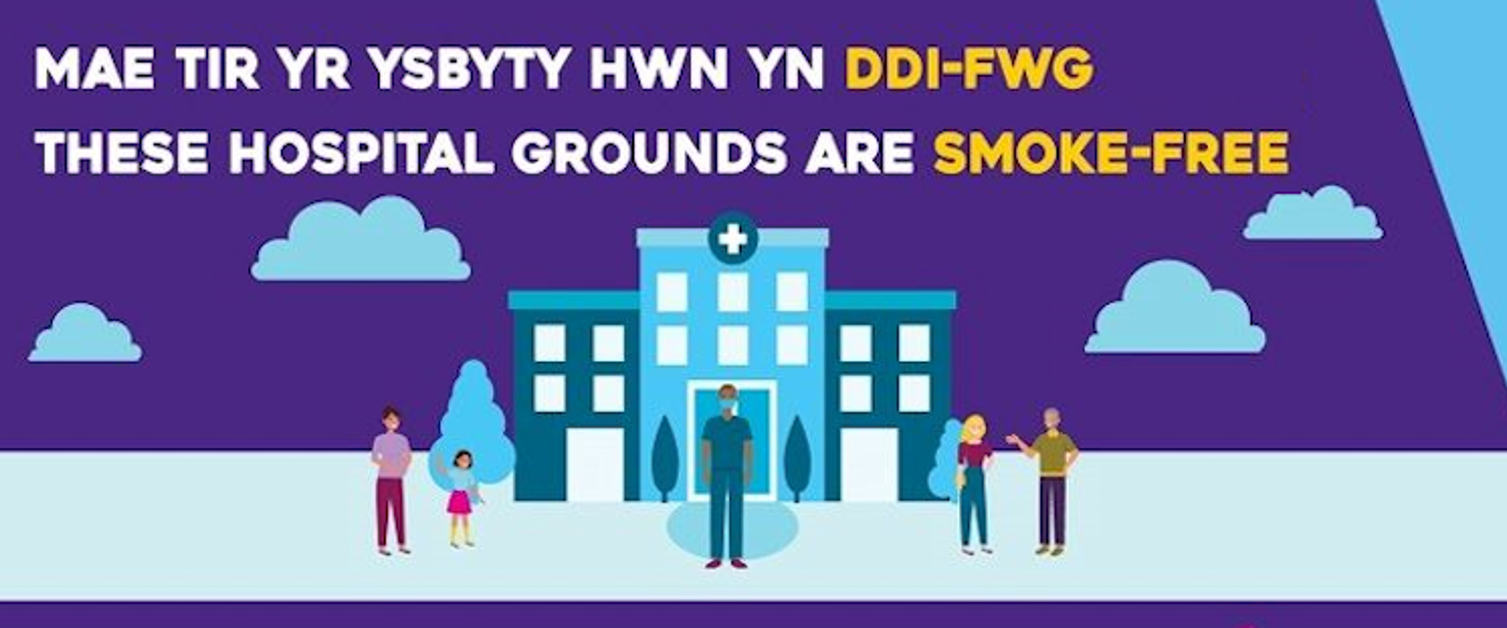 Aneurin Bevan University Health Board would like to introduce our new team of Smoke-Free Environment Officers working across our hospital sites. Their role is to help keep hospital grounds smoke-free, promote healthy and clean care environments and help support smokers to quit.
This is part of coordinated activity to ensure everyone complies with our Smoke-Free Environment Policy and the new smoke-free law, making it illegal to smoke on hospital grounds throughout Wales.
They are on hand to support you with any questions you may have about the Policy and the new smoke-free law. They can also help you in making the step to becoming smoke-free by offering details of our Help Me Quit services.
If you do smoke on our hospital grounds however, expect to be approached by a Smoke-Free Environment Officer who will ask you to stop smoking or to move off site if you wish to continue.
Smoking on hospital grounds is illegal and could result in a £100 fine.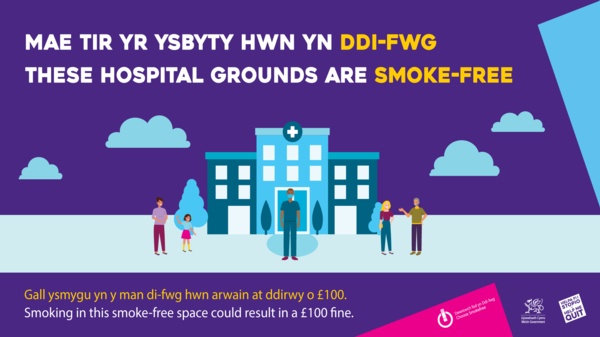 Thank you for helping us become a smoke-free environment by not smoking on any of our hospital grounds. By not smoking in these places, you will avoid harming vulnerable people and will help to keep our hospitals clean and safe places for all who use them.