NHS Pharmacy Support for Smokers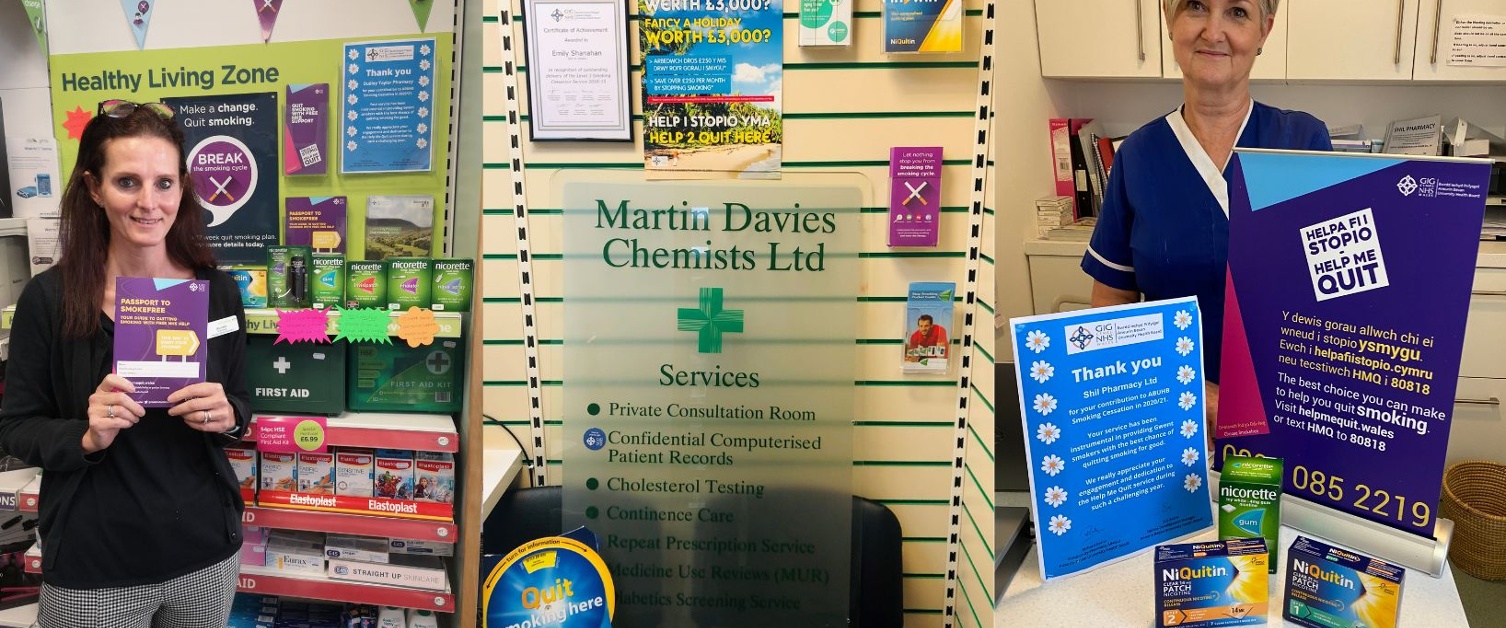 Did you know that smoking cessation services can be accessed via your local pharmacy? Over the last year, there were three pharmacies within our Health Board area who were extremely proactive in working with smokers to help them quit. In light of the Covid-19 pandemic, this is a fantastic achievement as many pharmacies had to suspend their services.
In 2020/2021:
Giles Pharmacy, Chepstow Road, Newport treated 26 smokers and 23 went on to quit (88%)
Martin Davies Chemists, Caerleon Road, Newport treated 34 smokers and 20 went on to quit (59%)

Shil Pharmacy, Thornhill, Cwmbran treated 10 smokers and 9 went on to quit (90%)
Giles Pharmacy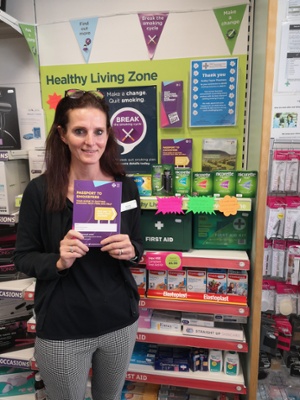 At Giles Pharmacy, Pharmacist, Michelle Jones, has played a key role in leading the smoking cessation service. The pharmacy's stop smoking support carried on throughout the Covid-19 pandemic where most consultations were conducted over the phone. However, the first consultation was in the pharmacy so that the staff could meet with the patient and build a relationship with them.

The pharmacy noted that a lot of people decided to quit during this time due to Covid-19 being a respiratory illness. Patients' health was the driving force for this change. The smoking cessation team also stated that their most successful cases were patients who decided to quit themselves rather than being referred from the GP for health-related issues.

Over the course of the pandemic, Giles Pharmacy treated 8 patients with Champix via the Level 3 smoking cessation scheme with 6 of those patients quitting. Additionally, 24 patients completed the NRT Level 3 smoking cessation scheme with 20 of those patients quitting. At present, there are currently 8 patients on the scheme.

Michelle "I find this role rewarding as the patients really appreciate the support, especially the 1 to 1 support. Prior to the pandemic in face-to-face appointments, you could physically see the patient's progress as you could see their health improving."

Michelle added, "We have a gentleman currently on the programme who has been smoking since he was 8 years old. He is now in his 50's and is really committed to quitting. He has recently been diagnosed with COPD so is doing it for a health benefit but also wants to be able to look after his young family."
Martin Davies Chemists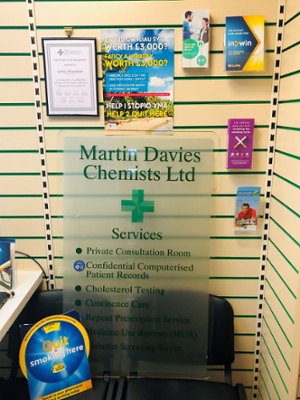 Daniel Hicks and Emily Shanahan are the pharmacists responsible for leading the smoking cessation support at Martin Davies Chemists. The team expressed that although the pandemic was a seriously busy time for them, their services kept going. Martin Davies Chemists did not advertise their stop smoking support, but it gained popularity from word of mouth. During this time, many people wanted to quit smoking as Covid-19 was highlighted as a respiratory illness which peaked people's interest in quitting. Additionally, other pharmacy smoking cessation services were unable to operate due to the pandemic which resulted in them receiving patients from all over Newport.

The smoking cessation team added that the service operated differently than it normally would, as they were unable to provide face-to-face sessions due to restrictions. The majority of the service took place over the phone; however, they did require a signature for the sessions to commence which enabled patients to come into the pharmacy.

Daniel said, "We are grateful to the patients for taking the first step to quit smoking. Even as something as simple as making the phone call and seeking help is the first step. It's all down to them. They know it is one of the hardest things they will do."

From April 2020 – March 2021, Martin Davies Chemists treated 34 patients on nicotine replacement therapy and 20 patients quit. They also treated 14 patients with Champix and 10 patients quit at the 4 week mark. The pharmacy were very pleased that after treating 48 patients in total, that 30 of them quit.
Shil Pharmacy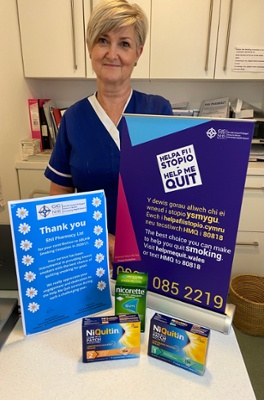 At Shil Pharmacy, Pharmacy Technician, Julie Morton, has been responsible for leading the smoking cessation service. The pharmacy noted that due to the Covid-19 pandemic, there were minimal consultations in person. The majority of the support sessions were carried out over the phone or via video consultation. However, for patients who felt comfortable to come into the pharmacy, they were able to speak to the staff over the counter through a perspex screen. Shil Pharmacy felt that their smoking cessation service was successful throughout the pandemic.

During the period of March 2020 – March 2021, Julie supported 10 patients on the Level 3 Stop Smoking Cessation programme using nicotine replacement therapy. There were 7 out of 10 patients who were successful in quitting after the 12 week programme. Additionally, the pharmacy had 2 successful patients quit using Champix through the smoking cessation programme. Julie continues to treat patients who wish to quit smoking.

Julie expressed, "I am pleased to be involved in the service. I enjoy helping people achieve their goals - I actually received flowers from one of our patients."

Julie added, "Everyone has got a different reason to quit, most of them are usually health-related. People think it's going to be impossible to quit, but with our support, they have realised that it's not as hard as they think."

We would like to say a massive thank you to Giles Pharmacy, Martin Davies Chemists and Shil Pharmacy. It is an outstanding achievement to continue to help smokers to quit during an unprecedented global pandemic. This highlights the effort and commitment of the pharmacy staff to support the health of our Health Board's residents as giving up smoking is one of the best things a person can do to improve their health.

If you're interested in quitting smoking, contact your local pharmacy about their smoking cessation services. Additionally, you can access support through the stop smoking service, Help Me Quit: https://www.helpmequit.wales/