Our first Covid-19 patient to be ventilated – one year on...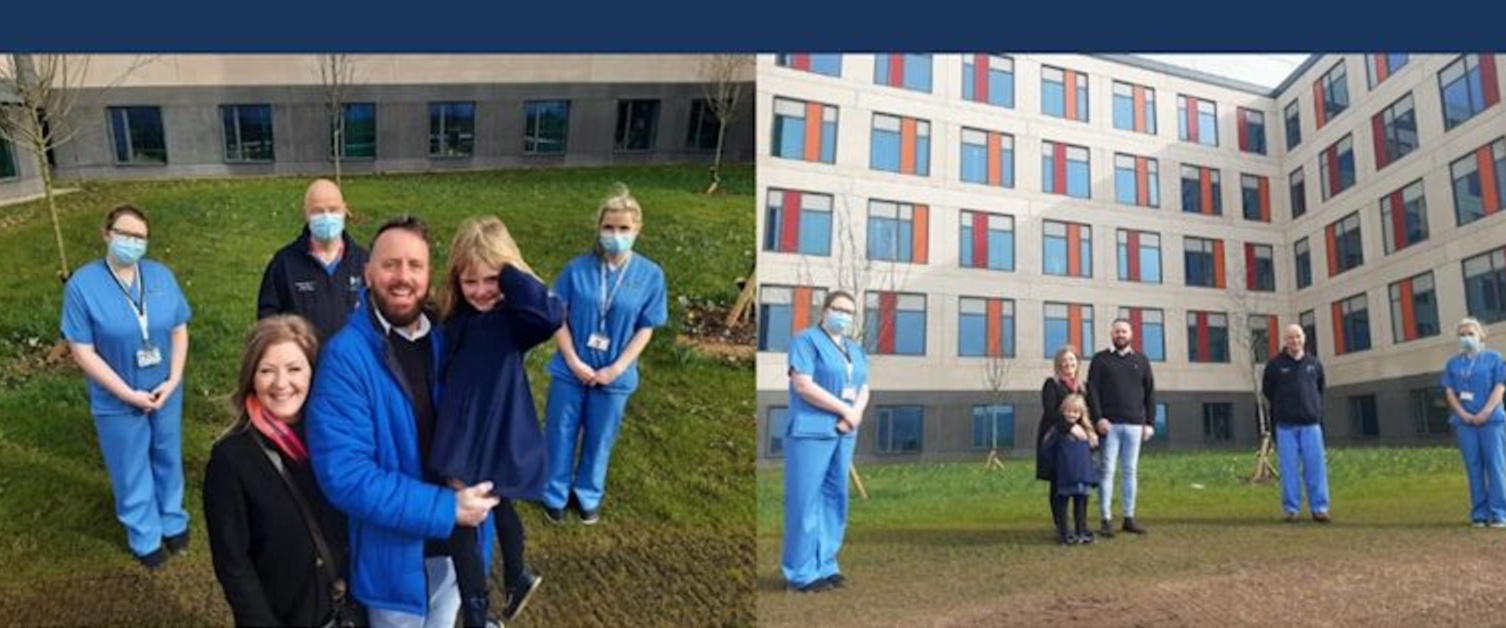 9th March 2021
It is one year since Scott Howells, our first Covid-19 patient, was put on a ventilator in the Royal Gwent Hospital's Intensive Care Unit. He was in hospital for a total of eight weeks.
Earlier today (Tuesday 9th March), Scott met with some of the members of staff that helped save his life at The Grange University Hospital.
Intensive Care Consultant, Dr. Nick Mason, said: "Thinking back to this time last year, it was incredibly scary as we didn't fully know what we were dealing with. To see Scott standing here today looking so well is extraordinary and extremely encouraging to us as staff."
Scott expressed: "I will be eternally grateful to NHS staff. I truly believe that I received the best care I could have received anywhere in the world.
"It feels fantastic that I am now back at work and back to being a dad and family man thanks to the efforts of Nick and other NHS staff. All the staff are phenomenal – every single one of them!"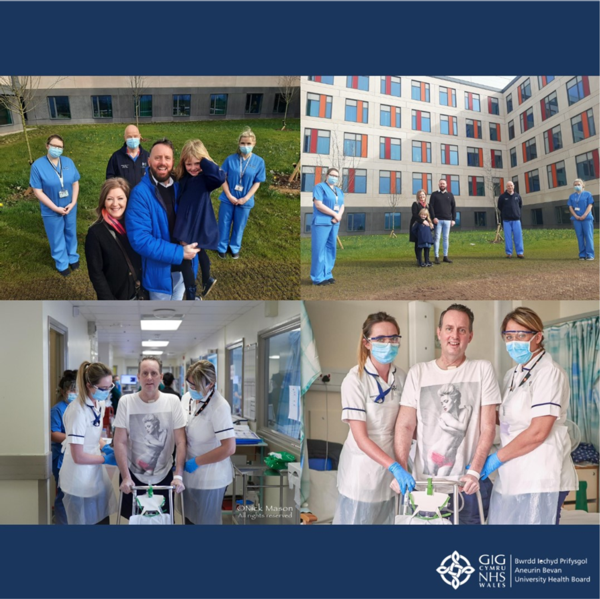 Photograph
(L-R) ICU Nurse Charlotte Tottle, Scott Howell, Helen and Ruby (age 5), Dr. Nick Mason, and ICU Nurse Shannon Williams