Taking Part in the National Day of Reflection on Tuesday 23rd March 2021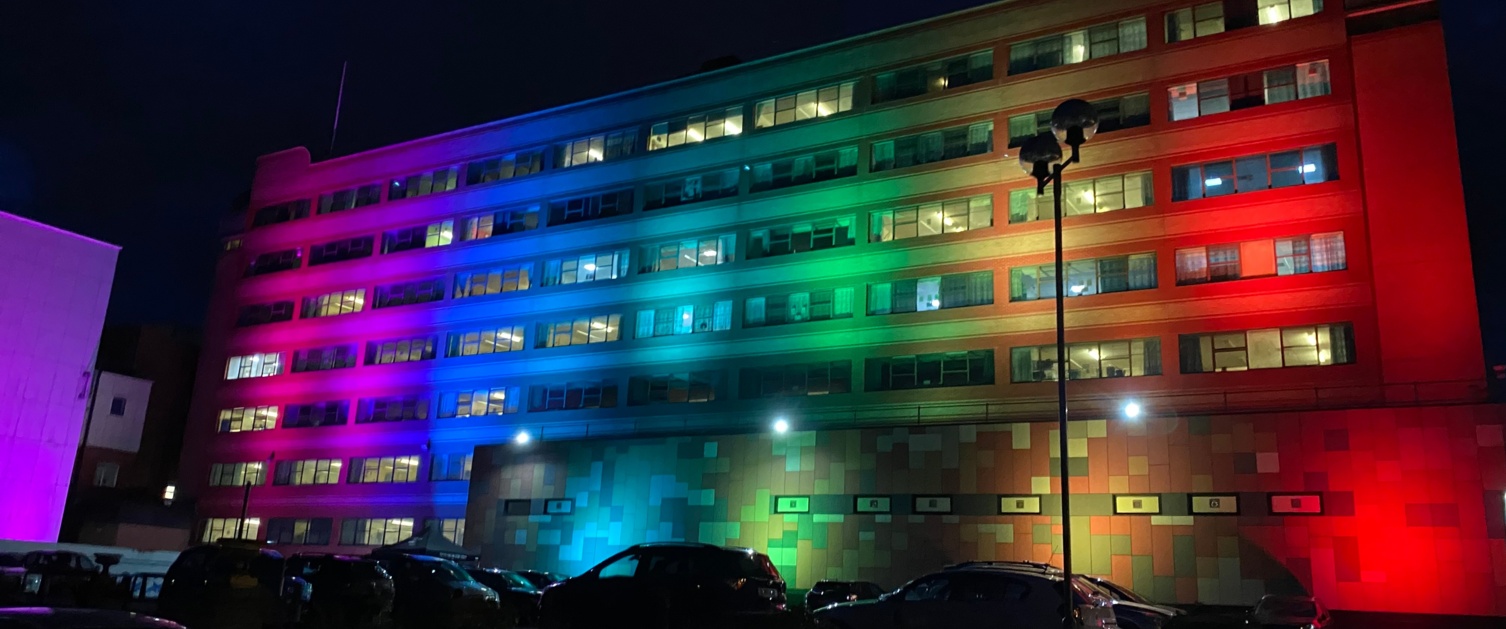 Monday 22 March 2021
Aneurin Bevan University Health Board will take part in the National Day of Reflection on Tuesday 23rd March by lighting up six of our hospitals.
The National Day of Reflection, organised by Marie Curie, is taking place on the first anniversary of the first UK lockdown to enable people to reflect on our collective loss and support those who've been bereaved.
Between 7pm and 9pm on Tuesday, six hospitals in each of the Health Board's Local Authority areas will be lit up in a yellow colour to remember those people who have lost their lives to Covid-19, then from 9pm, they will be lit with the colours of a rainbow to symbolise hope for a brighter future.
The hospitals that will be lit up on Tuesday, selected to represent the entire Health Board, are Chepstow Community Hospital, Ysbyty Ystrad Fawr, Ysbyty Aneurin Bevan, the Royal Gwent Hospital, Nevill Hall Hospital, and The Grange University Hospital.
Anyone struggling with grief, or needing support, can find free bereavement resources and a list of organisations that can help on the Marie Curie website.