Team County's Efforts to Beat Isolation During the Pandemic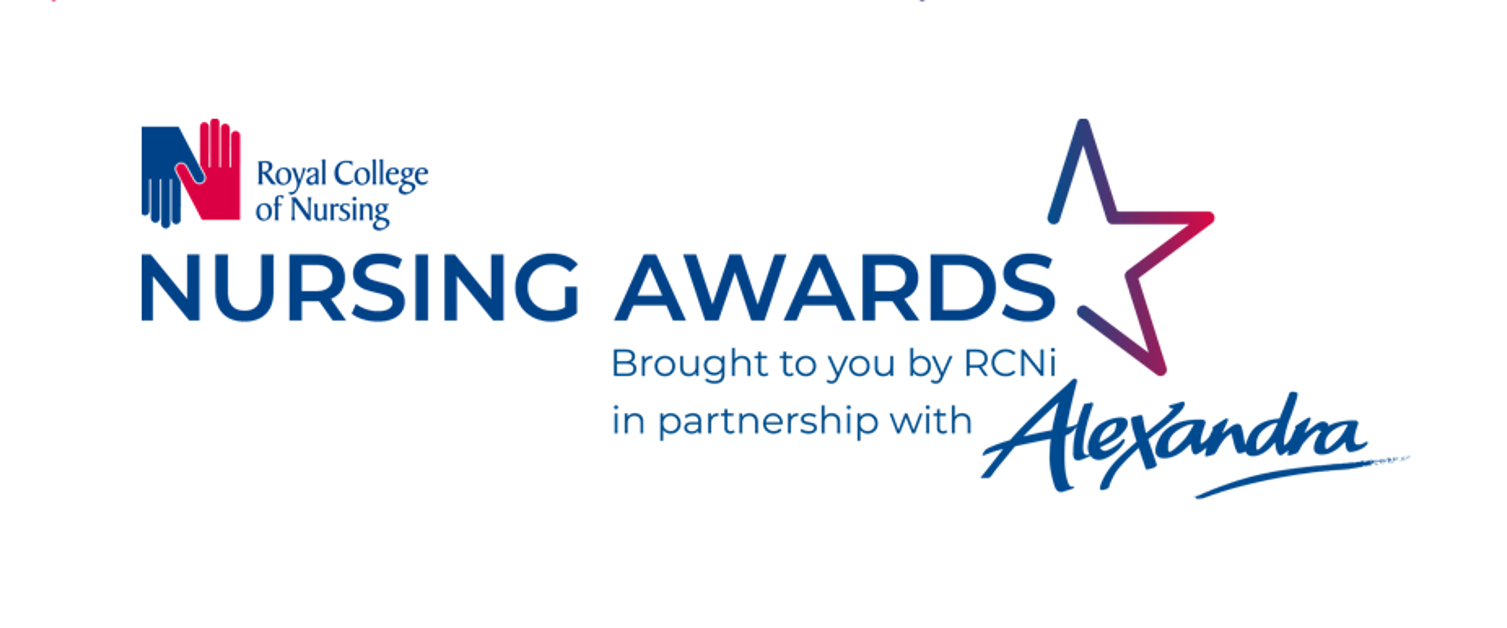 Thursday 23rd September 2021
Team County at Aneurin Bevan University Health Board are finalists in the Nursing Older People category of the RCN Nursing Awards 2021.
They were shortlisted for the profession's top accolade for nursing excellence from hundreds of entries by a panel of nurse leaders, and will find out if they have won at a live-streamed ceremony on 12th October 2021.
Nurse manager, Joanne Hook, recognised that patients at County Hospital in Pontypool were lacking social interaction during the pandemic and so were her own children.
Inspired to remedy this, the nursing team developed a programme of intergenerational activity in partnership with a primary school.
Working within the COVID-19 restrictions, the programme included the exchange of letters and pictures and projects to brighten the garden and communal areas.
Patients have expressed enthusiasm for the activities and feel they are contributing to the children's schoolwork.
The school has reported that pupils have shown great excitement and imagination in their creations, and they are proud to know they are helping others. Nursing staff report it has boosted morale at the hospital.
Ms Hook says: 'An intergenerational response to isolation during the pandemic has led to numerous benefits with a wider community impact.
'Patients have enthusiastically engaged in activities and have expressed how this has helped with boredom and has given purpose with them contributing to the work with the children.
'They welcomed the interaction at a time when they have been separated from physical visiting and social connection. It provides diversion, has increased motivation resulting in better engagement with rehabilitation and has supported the enhanced care needs of patients.
'Staff feel this engagement has led to more timely progress and discharge and ward managers have seen an improvement in staff morale, highlighting that they have enjoyed participating in all the activities providing them with a welcome diversion from COVID and have expressed satisfaction by contributing the positive impact on the patients.'
She adds that the school has reaped the benefits too.
'The children portray great excitement, empathy and imagination in their creations which they do with such pride knowing they are helping others. They have demonstrated a sense of accomplishment for making a difference in somebody's life. They enjoy the zoom calls which allows interaction around their most recent project.
'The staff have been equally committed. They have benefited from being part of supporting the local community with a purpose. Some members of staff have offered to volunteer to improve the gardens within the hospital with the aim of engaging the children when restrictions allow.'
Ms Hook says that being named a finalist in the RCN Nursing Awards has 'left them with a feeling of humility and excitement'.
She adds: 'Being recognised in such a prestigious manner has left us bursting with pride. I am proud to be a nurse always striving to improve the patient experience but I am also very proud of the fantastic team at County Hospital and New Inn Primary School for embracing this opportunity and driving this piece of work with such enthusiasm.
'Being a finalist has lifted the spirits and acknowledged the contributions of all involved. Everyone has worked tirelessly to make this project a success.
'This feels like a community achievement with the school children, the patients and their families all excited about the recognition and how they have contributed. The hospital team have undergone a lot of change which at times has been hard so to get this recognition for something we feel should be core integrated practice is very exciting.
'I hope that being a finalist will provide a platform to raise the profile of County Hospital and showcase how adopting an intergenerational approach can provide a unique opportunity to incorporate meaningful activities into patient management plans.'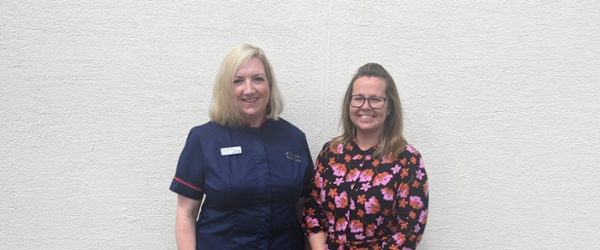 Pictured above l-r: Senior Nurse, Joanne Hook, with Deputy Head Teacher of New Inn Primary School, Cath Hooper.
Good luck Team County, we are so proud of you!