We're NHS Wales Finalists!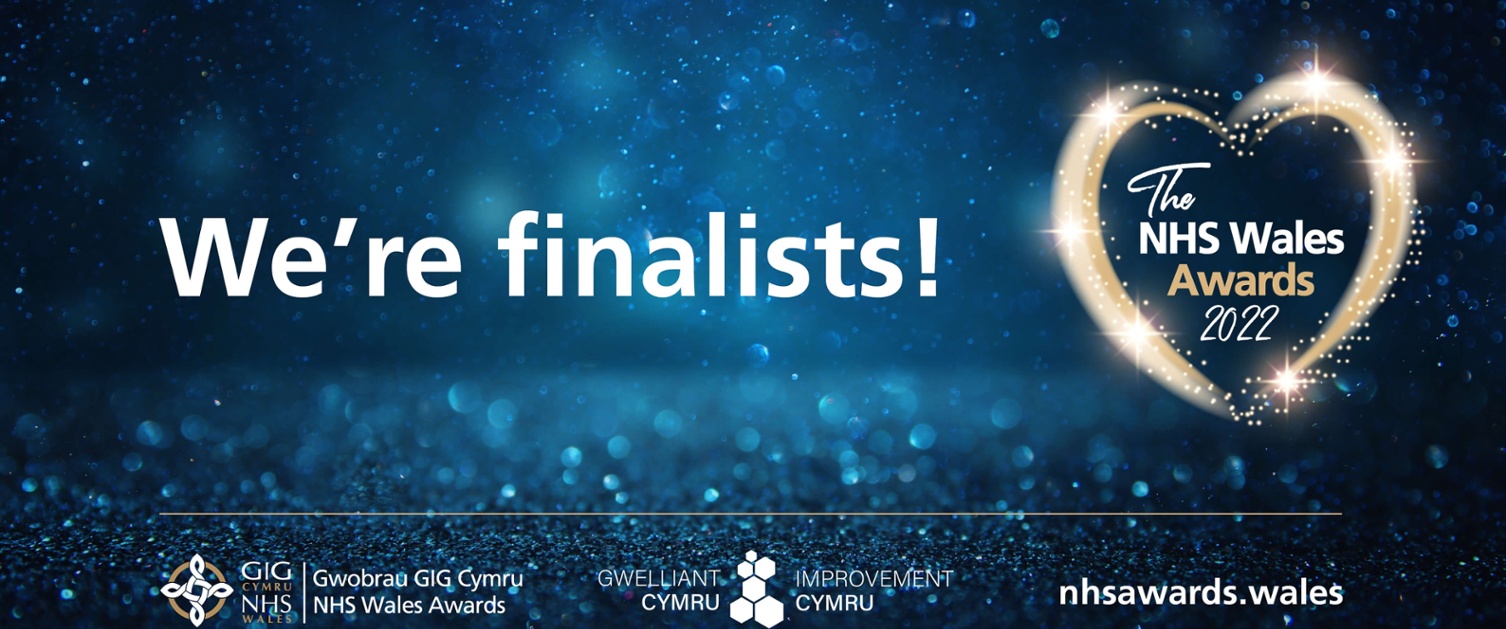 Aneurin Bevan University Health Board is celebrating after five of its projects made the finals of this year's NHS Wales Awards, announced today (Monday 15th August 2022).
The Health Board is up for the following awards:
Providing services in partnership across NHS Wales
Using collaboration and evidence to deliver sustainable patient-centred digital transformation across NHS Wales.
Enriching the wellbeing, capability and engagement of the health and care workforce
Wellbeing connectors making a difference to workforce sustainability.
Delivering person-centred services
Meeting the needs of people living with heart failure through cardiac rehabilitation and a community heart failure hub.
Working seamlessly across the public and third sector
Bespoke Repatriation Service - ABUHB and United Welsh.
Delivering higher value health and care
Improving outcomes for patients with Heart Failure with Reduced Ejection Fraction.
Interim Chief Executive, Glyn Jones, said, "I'm very proud of all the hard work our staff have carried out over the last year and I'm so pleased that they're being recognised for their efforts through the NHS Wales Awards.
Congratulations to everyone who was nominated and shortlisted. We're looking forward to the awards in October and we would like to wish all of those who have been shortlisted good luck!"
The Awards recognise how innovative ideas for change can make a significant difference to the patients who need care, the organisations who provide care, and the health and care system as a whole. It is an opportunity to showcase hardworking and inspiring teams working together, striving to improve healthcare practices and patient care across Wales. The winners will be announced at a ceremony on 10th October 2022.
With so many inspiring entries being submitted this year, the judging panel of NHS experts found it incredibly tough to shortlist the 24 finalists in the 8 award categories. The next stage is for the judging panels to virtually visit each finalist to find out more and see first-hand the benefits they've brought to patients.
The NHS Wales Awards are organised by Improvement Cymru which is the national improvement service for NHS Wales delivered by Public Health Wales. For a full list of finalists, please visit www.nhsawards.wales