World Autism Acceptance Week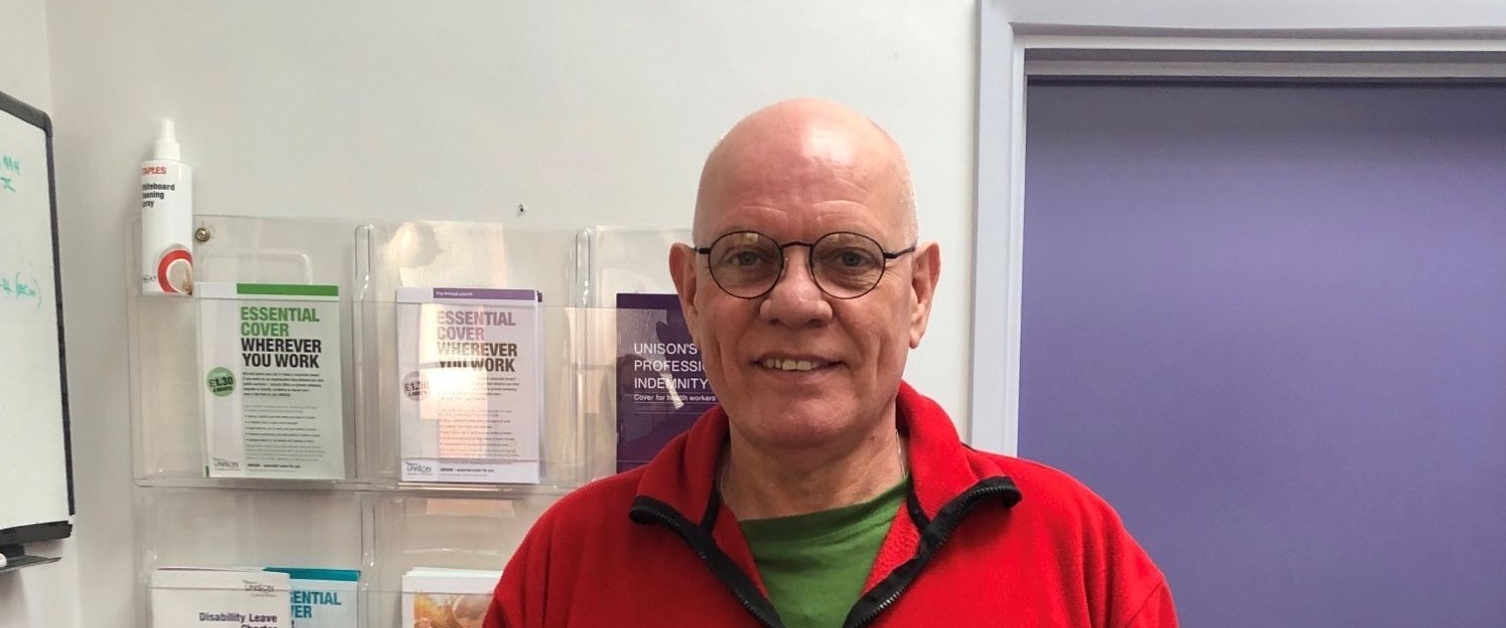 Friday 1st April 2022
This week is World Autism Awareness Week so Allan Huxtable-Goy who works in our Theatres Team at Ysbyty Ystrad Fawr has shared his diagnosis journey which occurred only at the end of last year.
"I am 60 years old and have had many problems with personal interactions with people. I find it really difficult understanding inflections and facial expressions but now with the help of our ASD department who helped me, I am starting to look at the way I interact with people in different ways, not getting it right all the time but I'm trying.
It was the Health and Wellbeing service who first asked the question. I was having counselling after working in the ITU in NHH at the start of the pandemic. It was my councillor who noticed I have this trait in me and gave me some questionnaires to do.
When I scored as a person on the ASD spectrum it wasn't so much of a surprise. As I have said, interviews and personal interaction of many kinds are and have always been a mystery that I have never quite got to grips with.
With help from the Health and Wellbeing service I was directed to the Autism Support Team and a lovely person said, "wait and we will be in touch", that was hard, but I knew that the service is small and working constantly so I waited, "impatiently" that's a joke by the way.
I was then contacted and asked multitude of questions, the assessors that worked with me made me feel more comfortable than I had ever felt with a person so I want to thank them for that, they do an amazing job.
After the process was completed I was told "you are on the spectrum, what used to be called Asperger's syndrome" but we Aspies, that's what people with Asperger's call ourselves, have ASDs nowadays.
Once I had the letter I went into work and informed my line manager and directorate manager who sat me down and asked, "what can we do to help?"
From start to finish has been a couple of years, which I'm told is fast so congratulations to the teams, but with the help that the learning difficulties people, the wellbeing service, and my managers and now some colleagues have given me I now know where a lot of the difficulties I have and have had in life stem from.
People with ASDs look just like everyone else and don't see or know that the world they perceive is different to the world you perceive, so please give a thought. The next person you feel is a bit different or loud or fast when they speak may be like me and need a bit more of your understanding in getting though the minefield that people call 'Normality'."