Satellite Radiotherapy Centre Development
Radiotherapy Services for South East Wales and the development of a Satellite Radiotherapy Centre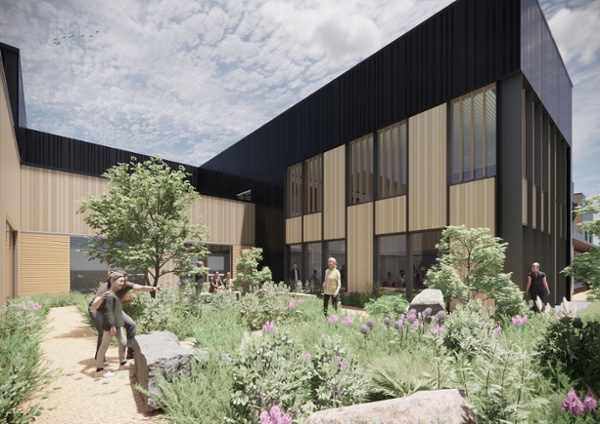 This Engagement ended on 9 July 2021
Thank you to everyone who responded to the engagement on Nevill Hall Hospital Satellite Radiotherapy Centre Development which ended on 9 July 2021.
With the number of individuals being diagnosed and living with cancer increasing – it is estimated 230,000 will be on this journey by 2030 – it is vital that we provide services that are fit for the future and are able to deliver improved patient experiences and outcomes.

As part of our collaborative, long standing working relationships with the health boards in south east Wales, we are working to identify the best model for care that ensures our patients continue to receive the treatment services they need as part of their cancer journey.

The network is made up of:
Velindre University NHS Trust

Aneurin Bevan University Health Board

Cardiff and Vale University Health Board

Cwm Taf Morgannwg University Health Board

Powys Teaching Health Board

Radiotherapy has an important role in the treatment of cancer as approximately half of all cancer patients will receive radiotherapy as part of their treatment. In addition, 4 out of every 10 patients are cured by radiotherapy (World Health Organization (WHO) and the International Atomic Energy Agency (IAEA)).
A networked model is used by leading cancer centres around the world delivering good outcomes, which is why we are proposing a change to radiotherapy services in our region so that it will be sustainable for the future.

We want to hear from you, the population of south east Wales, to tell us your views on the proposed service change…

We have compiled information about the nature of radiotherapy services, the current set up, the challenges facing us, our vision for the future and the benefits to patients. Please take the opportunity to learn more about the proposed changes and submit your feedback.
Please read the Core Radiotherapy Satellite Centre Summary document and submit your feedback through our survey

Useful documents
Share your views…
We are working closely with our Community Health Councils (CHCs) and other partner organisations to make sure as many people as possible have the opportunity to learn about this change to radiotherapy services and share their views.
Our public engagement events alongside Aneurin Bevan University Health Board are planned as follows:
Wednesday 26 May 2021

Wednesday 9 June 2021

Wednesday 30 June 2021
If you would like to attend any of the public events please email Velindre.communications@wales.nhs.uk to register.
This public engagement opportunity runs for eight weeks from Thursday 20 May to Friday 9 July 2021.