Video Consultations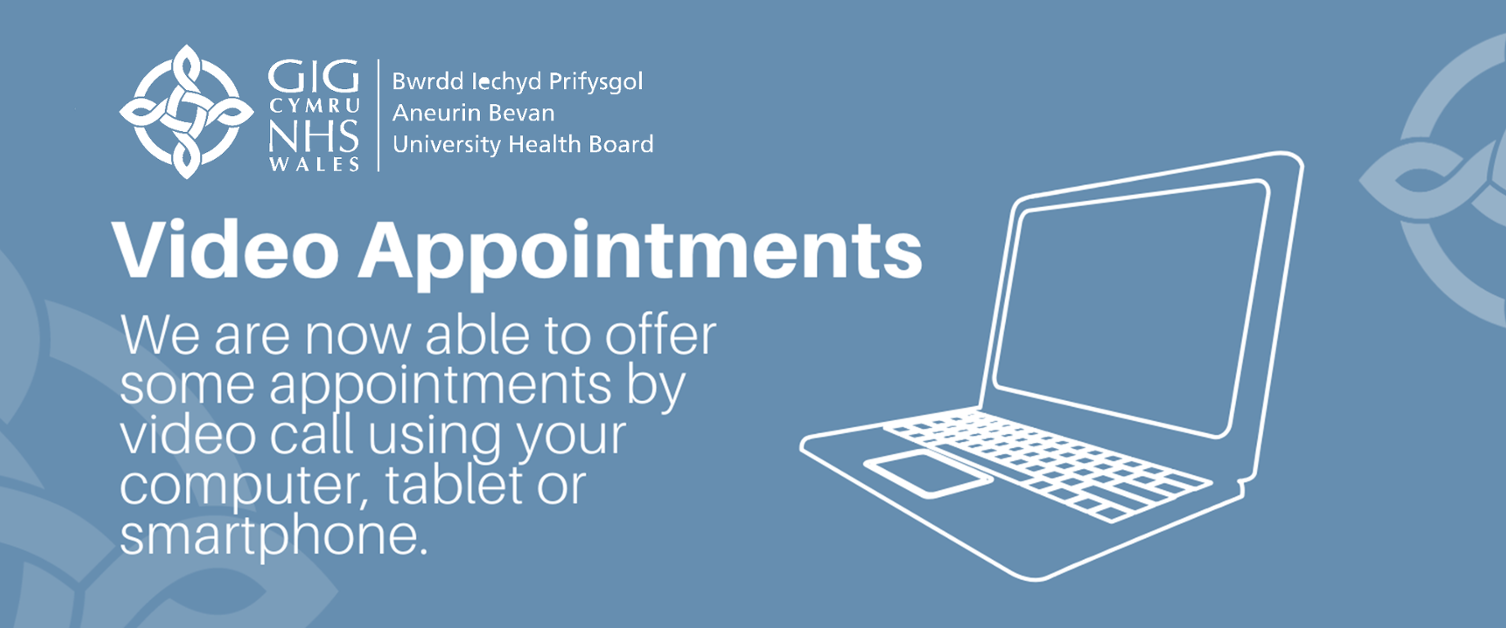 Video consultations are now being offered across various services in ABUHB. These allow you to see your doctor virtually from the comfort of your home or any other convenient location, saving you from needing to travel.
The video platform is confidential and secure, and easy to use. No information is stored on the system.

An introduction for patients to the NHS Wales Video Consulting Service
Benefits of Video Consultations
We hope you'll find the video consultations convenient, saving you time and money without the need for travel (and reducing our carbon footprint), and the flexibility to attend from anywhere that is convenient for you. We have also found that using video consultations will allow your appointment waiting times to be shortened.
What do I need?
A good internet connection – if you can watch videos online, you can make a video call.
A computer, laptop, smartphone or tablet
A web camera, microphone and speakers (if not built into your device)
A compatible web browser - Chrome browser (on computer or Android device) or Safari browser (on Apple devices)
The link for your consultation (this will be sent to you before your appointment).
Somewhere quiet and private for the call
Please note that these calls are only being offered for booked appointments only. Calls made using the link outside of the time of your appointment will be unanswered.
Questions and more support