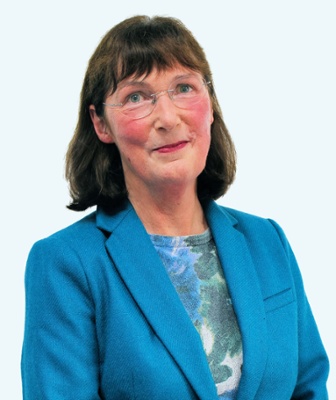 Dr. Sarah Aitken MBBS FFPH
Executive Director of Public Health and Strategic Partnerships
About Me
Executive Director of Public Health and Strategic Partnerships
Sarah was appointed as Director for Public Health in July 2017. She has worked in Gwent for much of her public health career and has been the Consultant in Public Health for four of the five local authorities in Gwent. She has fulfilled a wide range of All Wales system leadership roles including child public health improvement and public health system alignment. She was also responsible for developing, securing funding and implementing the innovative, award winning Aneurin Bevan University Health Board "Living Well Living Longer" Programme.

Sarah has held a number of Board level roles in NHS organisations and statutory partnerships over her career and has a track record of developing and implementing integrated, strategic plans with public and third sector partners, she is excited to be part of the Health Board Executive Team that is leading the system transformation described in the original Gwent Clinical Futures Plan.
With the publication of her report 'Building a Healthier Gwent', in July 2019, Sarah started a conversation about how to make it easier for people to live more of their lives in good health in all communities across Gwent.