The Bevan Health and Wellbeing Centre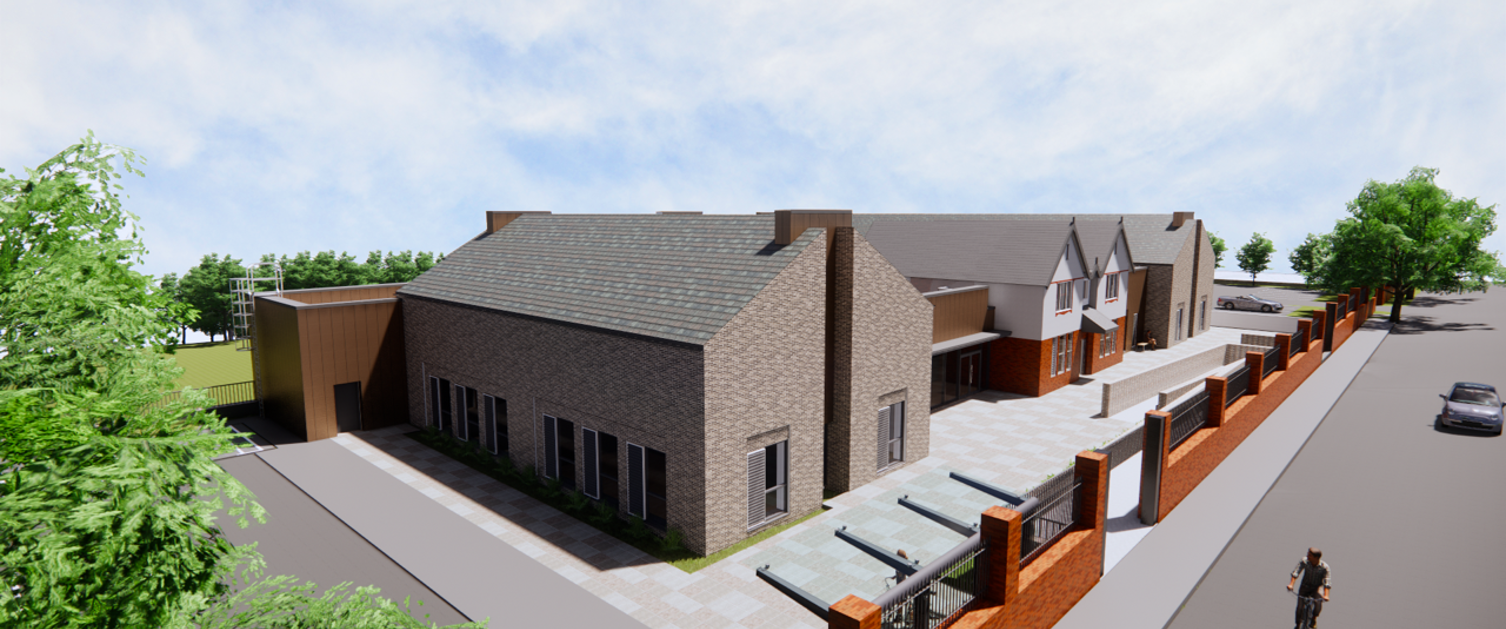 The New Health & Wellbeing Centre in Tredegar is currently being built on the former site of Tredegar General Hospital. Tredegar General Hospital was a much loved hospital, seen by many as the birthplace and spiritual home of the NHS. The local population are supportive of the development of the proposed Health and Wellbeing Centre in Tredegar and are fully engaged with these discussions. As the hospital is a very important part of local residents' heritage, we will be retaining the heart of the building so that Aneurin Bevan's legacy remains a significant part of the town.

This is very exciting news for both the community and Aneurin Bevan University Health Board. The Health Board will be working closely with local residents, as well as ensuring that the ethos of the former Tredegar Hospital is represented in the new building.
Autumn Update 2022
Since our last update in April The Bevan Health and Wellbeing Centre has really started to take shape, in recent weeks the roofing has been completed, concrete slabs laid and steel framing system erected, this has allowed for the exterior brickwork and cladding to be started. The pitched roof and slates will be added to make the building watertight and weatherproof ahead of the winter months, which will enable us to move onto the internal fit out.
As part of the project, Kier Construction have worked closely with the local community, working with the local Tredegar Primary and Comprehensive Schools, hosting workshops with internally acclaimed Welsh artist, Nathan Wyburn, who will also design the artwork for the building, as well as providing career talks, STEM (Science, Technology, Engineering and Maths) sessions and work experience. They have also provided work for apprentices, graduates, trainees, totalling an impressive 231 weeks work.
To find out more information, please keep checking this page for updates as and when they happen. If you have any questions about the development and progress of this project, please email: Abb.engagement@wales.nhs.uk