Who's Who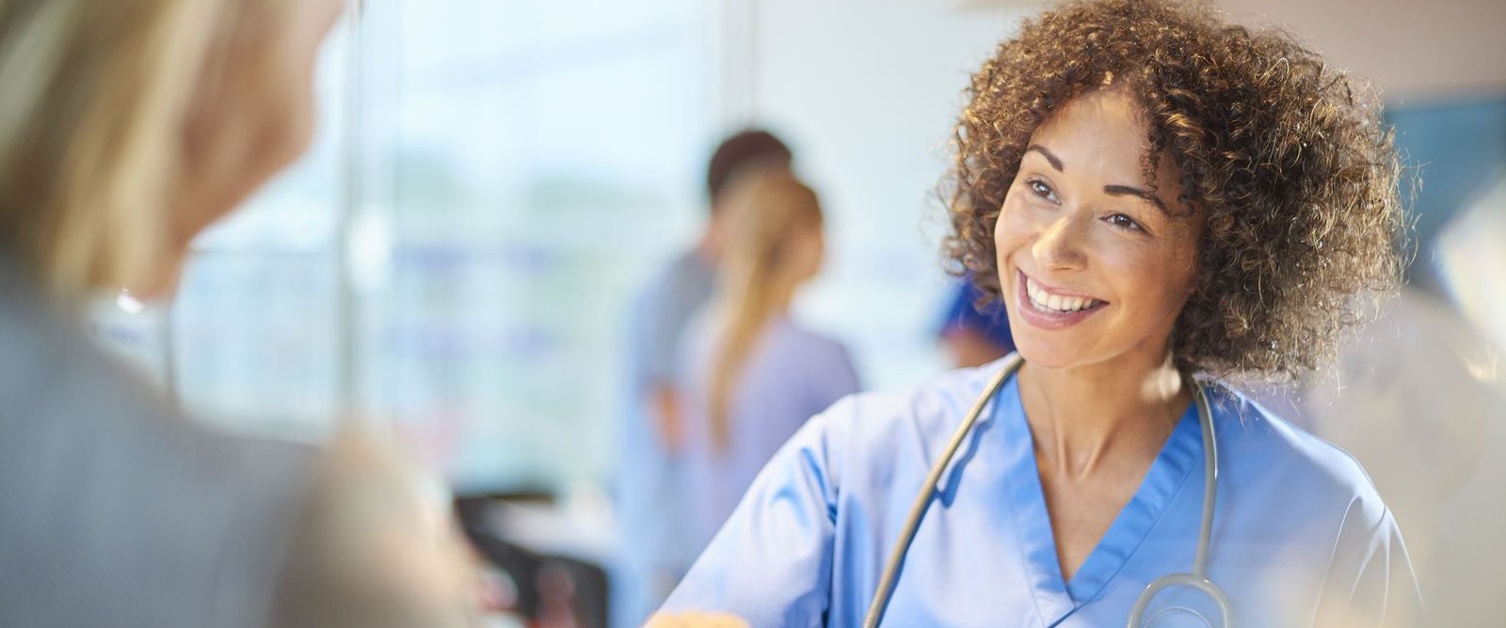 Consultant Hepatologists
Andrew Yeoman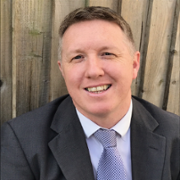 I graduated from the University Of Wales College Of Medicine in 1998 and trained in Gastroenterology in Wales. I also undertook clinical research fellowships in Auckland, New Zealand where I discovered my interest in Hepatology and, subsequently, at the Institute of Liver Studies, Kings College London where I undertook and was awarded an MD for research into Autoimmune Hepatitis.
I was appointed as a Hepatologist in Newport, Gwent in 2010 and along with Dr Czajkowski, established the Gwent Liver Unit in 2013. In 2014 I was asked to help draft the Wales Liver Plan which was launched in 2015 and I have been the clinical lead for the programme ever since.
In 2016 I led on work to improve the detection of cirrhosis in Gwent and that work now informs an All Wales Pathway. I also lead the health boards Alcohol Care Team which has recently been funded to provide a 7 day service from 2022.
I was a member of the BSG guideline development group in relation to the management of Abnormal Liver Blood Tests and am part of the ongoing Autoimmune Hepatitis guideline development group.
I also took part in the Lancet Commission into Liver Disease and am currently a steering group member of its successor, the UK Liver Alliance where I lead the early detection work stream.
I am a strong believer in the importance of patient centred care and I provide support to a number of patient support organisations, namely the British Liver Trust (member of the Clinical Advisory Group), the PBC Foundation (member of the Medical Advisory Board), PSC Support (Expert Panel Member) and AIH Support (informal, ad hoc advice)
Marek Czajkowski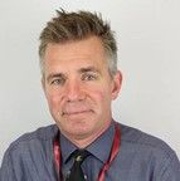 I graduated from Bristol University in 1994. My postgraduate training was mostly in the south of the UK before moving to Wales in 2000, but I also spent time working in France, South Africa and New Zealand. I was appointed as a Consultant in Newport in 2006.
At that time most hospitals, including this health board, did not have specialists whose sole job was to look after liver patients, (Hepatologists) but were looked after by specialists in bowel disorders (Gastroenterologists). My main focus from the start of my appointment was to ensure that all patients with liver conditions were concentrated under a single team which could then expand and develop as this specialty grew. I started to collect data of all the liver diagnoses that came through my clinics and focus on looking after all the patients admitted to hospital in liver failure on a single ward. Karrina Mitchell became our first full-time Liver Nurse Specialist in 2008 and I was very pleased after 4 years on my own to be joined by my friend and colleague Andrew Yeoman in 2010. We now have 6 consultants specialising in liver disease in ABUHB, joined by 4 specialist nurses and an expanding Alcohol liaison team.
Liver disease is often silent for many years, and still carries a considerable stigma which prevents patients accessing the help and diagnosis they need, so the Gwent Liver Unit was formed in 2012 to address those issues through education, support and doing our best to ensure that those living with liver conditions can access the best healthcare they can outside the few main transplant centres in the UK. Also in 2012, the widow of a patient kindly donated money to start the Gwent Liver Trust, for the education of nurses and other healthcare workers in liver disease. We have been accumulating funds and using them to support courses, and hold training days. My greatest pleasure is to try and transfer the enthusiasm and fascination I feel for this specialty to others.
My other main interest has been in advanced endoscopic techniques to do with disorders of the bile ducts and the pancreas. I have been lucky to have had several trainees spend a year with me learning these techniques and two of them are now consultants at the trust. I myself have turned my hand to new techniques as well, and in August 2019 we carried out the first Cholangioscopy (where a tiny camera is passed into the bile duct itself) in Wales and remain the only centre in Wales to perform this procedure. I am also interested in endoscopic ultrasound and was lucky that the Trust funded a three month sabbatical for me to learn this procedure in France in 2019. Carrying out these procedures is highly dependent on having skilled nursing staff as well as support from the management team, I have enjoyed running courses for the nursing staff, and am grateful to the Health Board for the faith they put in our team to allow us to develop these services.
I look forward to future challenges – we have moved to a new hospital and although things are never perfect, I feel we have the ability to provide an excellent service for our patients. Outside the hospital huge challenges remain to tackle the issues of waiting lists, and to continue to find patients who may not know they have liver disease. We look to improve the way in which patients with multiple needs (from liver and pancreatic disease) and those who struggle with liver disease due to their lifestyle access our services, and also to continue to learn new techniques and introduce the latest most advanced technologies to Wales.
Fidan Yousuf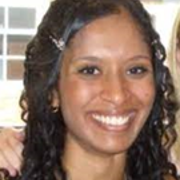 I graduated from the University of Manchester with a degree in Medicine in 2004. I moved to South Wales in 2005 for my postgraduate medical training for a change of scenery and I've never left! I obtained my training number in Gastroenterology in 2008 and it was during these years in Wales that I developed my interest in Hepatology working with both Dr Yeoman and Dr Czajkowski. I successfully obtained a national training number in Hepatology in 2013 completing a fantastic year in Liverpool and Birmingham in advanced hepatology and liver transplantation.
I was appointed as a Consultant Hepatologist at the Gwent Liver Unit in 2018. Following my appointment, I have developed a number of aspects of the service. Our patient support group which I started in 2018 has been a joy to watch grow offering support to those living with liver disease. Engagement with our patients has led to a number of positive developments for our service. I have also developed and co-ordinate the running of our complex and transplant clinic which is attended by a number of our team members for those with specific needs. I am the IQILS lead for the unit which is a national quality improvement initiative on improving standards of care in liver units across the UK. I also undertake assessments for other liver units as part of the programme. I've worked closely with our Alcohol Care team and have been involved in implementing pathways in perioperative care for patients with alcohol dependency.
The ethos of the Gwent Liver Unit around innovation, forward thinking and ultimately a completely patient centred approach is second to none and it is a privilege to be part of this fantastic team.
Syed Anjum Gardezi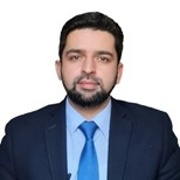 I am the newly appointed consultant Hepatologist in Gwent liver unit started October 2020. I graduated from Pakistan in 2009 and moved to United Kingdom for my post graduate studies. I landed in Wales for my basic medical training and continued into my higher specialist training here. Towards to end of my training I was awarded a fellowship in advanced hepatology and transplant medicine after spending a year in Royal Liverpool university Hospital and Liver Unit of University Hospital Birmingham. This helped me to complete my higher specialist certification in Hepatology in addition to Gastroenterology and Internal Medicine. Following this I was awarded fellowship of Royal College of Physicians (FRCP), Fellowship of European board of Gastroenterology and Hepatology(FESBGH) and also a Membership of American College of Gastroenterology( MACG).
My interest is in Liver diseases in general, transplant hepatology and chronic pancreatic disorders. My other interests are advanced endoscopic skills, in particular Endohepatology & HPB endoscopy (ERCP, Endoscopic Ultrasound and Spyglass cholangioscopy) along with luminal stenting (Oesophageal, Duodenal and Colonic Stents).
I am passionate about Medical education since the beginning of my career and I am appointed as an honorary clinical teacher with School of Medicine, University of Cardiff. I am also accredited as Educator physician from Royal College of Physicians London.
My other strong attributes are clinical and academic writing, Clinical research, social media and IT skills in relation to Liver Medicine and Quality improvement with a patient focused care model. I have done plenty of peer reviewed work in relation to these and also working as an editor of the Liver section of GI Journal published online from USA.
I am quite excited to be a part of this dynamic team and hoping to use my skills to help and improve patient care in this region along with teaching and training of upcoming professionals.
Sekina Ghuman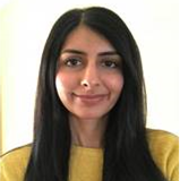 Consultant Hepatologist in Gwent liver Unit.
Kate Axe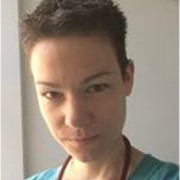 Consultant Hepatologist in Gwent liver Unit.
Hepatology Clinical Nurse Specialists



Karrina Mitchell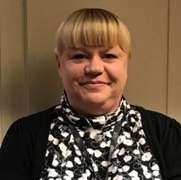 I gained my nursing Diploma in 2002 from Cardiff University. I worked for 8 years in endoscopy before moving to a new role of Hepatology Clinical nurse specialist in 2009. In 2012 I completed two degree level courses, Clinical Hepatology Practice and Clinical Surgical and Liver Transplant Practice at Birmingham University. In 2015 I gained my independent prescribing from University of South Wales and in 2021 I have gained my Post Graduate Diploma in Advanced Practice. I enjoy all aspects of my role as a Hepatology Nurse but have interests in patient post discharge care and community care for our patients.


Joanne Hughes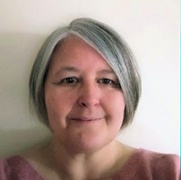 I came into nursing in my 30's after I completed a BA in Health, Social Care and Criminal Justice. This led me to seeking experience as Nursing Auxiliary in a Mental Health Unit and the Medical Assessment Unit at The Royal Gwent Hospital enabling me to gain valuable experience within the nursing field.
I completed my BSc. Nursing degree in 2007, after I qualified I went into the Prison Service working in the health care in a Cat C & Cat D prison. I set up a Sexual Health and Blood Borne Virus Clinics. I also worked with the equality officer and prison group to help set up the LGBYTQ group, arranging for outside speakers to come into the Prison.
In 2011 I came back into the NHS as the BBV Community Nurse for ABUHB, here I was based in our drug and alcohol services, testing patients for BBV's and preparing them for treatment for Hepatitis C. During this time I completed a CBT course and went back to University and obtained my BSc in Community Mental Health Practices.
My role has continued to develop, I now undertake more of a hepatology role although I still participate in several outreach programmes for our vulnerable groups offering BBV testing and onward referrals.
My main role includes Cirrhotic follow up clinics. I also take the lead on our home visit service that we have recently started for our end stage liver disease patients and for those who have difficulty coming into clinics.
Jennifer Hill
Jennifer qualified as an Adult nurse in 2011 after first completing her BSC (Hons) in Biology, both at Cardiff University. She has been in her current role as Hepatology Clinical Nurse Specialist since 2017. Whilst in this role Jennifer has helped to reinstate our patient support group and developed our patient newsletter. She currently coordinates the Hepatocellular cancer care pathway and has recently trained in ambulatory assessment and paracentesis. She works alongside other members of the ambulatory team to provide a paracentesis service for patients with liver disease and provides support to patients and their relatives. Jennifer has a keen interest in Education.
Gavin Hardcastle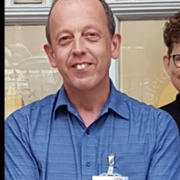 Gavin qualified in 1994 from Cardiff University with a Bachelor of Nursing. He worked in critical care and did the Intensive Care course in London in 1996. Moving back to South Wales led to a change in direction and 9 years as an Advanced Nurse Practitioner in Surgery and a Masters in Advanced Practice. In 2011 he found his ideal job as a Clinical Nurse Specialist in Viral Hepatitis. He covers areas such as outpatients, mental health units, prisons and substance misuse services. His work revolves around the diagnosis and treatment of viral hepatitis. In his spare time he enjoys walking, fishing and speaking Greek very badly.


Gaz LloydFord
Gastroenterology Advanced Nurse Practitioner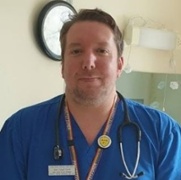 Gaz Lloyd-Ford qualified as an Adult Nurse in 2009, he worked initially as a Staff Nurse on C4 West when it was a Gastroenterology Ward looking after patients with hepatology and gastroenterology conditions. During this time, he was appointed as an Inflammatory Bowel Disease Nurse Specialist but still undertook shifts as a Staff Nurse on Gastroenterology. In 2014 Gaz started working as a Medical Nurse Practitioner with a sub speciality of Gastroenterology. The role has since evolved into his current role of Lead Nurse and Unit Manager for the nurse led Gastroenterology and Medical Ambulatory Unit at the Royal Gwent Hospital. Gaz is a Nurse Prescriber, ALS provider and has an MSc in Professional Nursing Practice.
Sarah Thomas
Assistant Hepatology Practitioner

Alcohol Care Team



Kate Pronger
Lead Nurse for Alcohol Care Team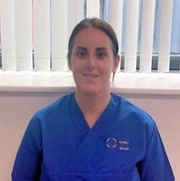 Kate, qualified as a Mental health nurse in 2011 and has always worked within the substance misuse speciality. Kate was the community alcohol nurse for both Caerphilly and Blaenau Gwent where her role involved supporting patients to address their relationship with alcohol and co-ordinating community alcohol detoxes and relapse prevention clinics.
Kate, joined the Team in February 2018 having recently completed her Masters degree in Advanced Clinical Practice. Kate now leads the alcohol team at the Grange University hospital, providing support and education to both staff and patients. With the expansion of the team, Kate and her team are able to reduce alcohol related admissions to hospital by providing intensive support to this patient group.
Dai Smith
Alcohol Liaison Nurse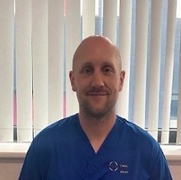 I qualified back in 2005 as a diploma level staff nurse in the British Army completing tours of Afghanistan and Germany. I left in 2008 and then worked in Cardiac Intensive Care in the Heath hospital for a year. Post this, I worked for Kaleidoscope project from 2010-16 working in different roles from Criminal justice system south Wales to community drug and alcohol detoxes. In 2016, I re-joined the NHS and worked as an infection control nurse completing my degree module in 2017. Since 2018 I've worked on acute gastroenterology, stroke rehab, bed management and now returned to the substance misuse field.

Jason Smith
Assistant Practitioner with the Alcohol Team
Jason has over 20 years of experience in substance misuse, including alcohol detoxification, relapse prevention and group support. Jason is motivated and positive and this shows in his commitment to patients and the service. Jason provides outreach support to our most vulnerable patients, supporting them to achieve abstinence and recovery. He works closely with community services, ensuring that patients are supported following their discharge from hospital. He recently received a certificate of recognition from the director of operations for his commitment to patients in the rehabilitation process.