Smoke-free sites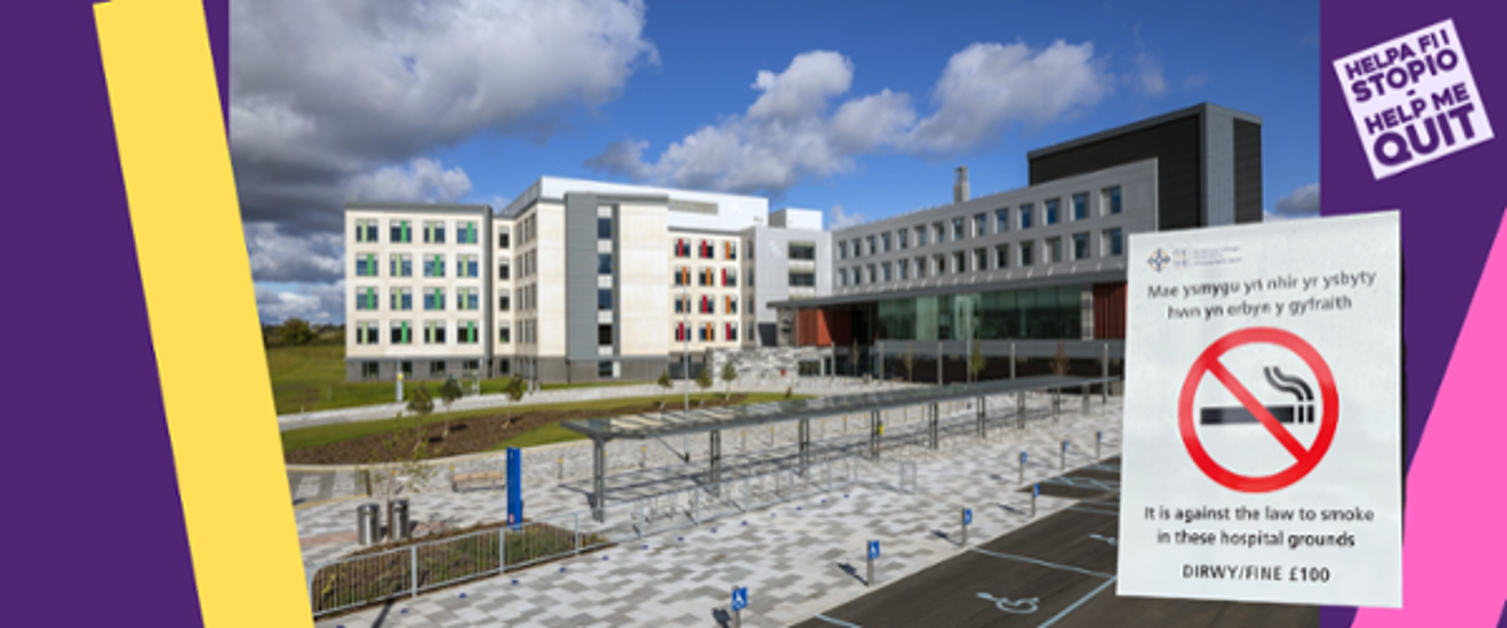 Smoke-Free Hospitals: help us make our hospital sites smoke-free and Gwent a healthier place to live
We all want to live healthier and longer lives and stopping smoking on our hospital grounds and places where our children grow can help the people of Gwent to do this.
In March 2021, the Welsh Government made it illegal for anyone to smoke on hospital grounds, school grounds, playgrounds and holiday accommodation in Wales.
We can all do our bit to comply with the smoke-free law and we kindly ask that you move offsite to smoke when visiting our hospital sites.
Smoke-Free Environment Officers are located across our hospital sites to encourage people to comply with the smoke-free legislation and you should expect to be approached by one of them if smoking onsite. The Smoke-Free Environment Officers are also on hand to provide support with any questions you may have, or to point you in the right direction if you would like support to quit smoking through Help Me Quit.
Anyone identified smoking on hospital grounds may receive a Fixed Penalty Notice of £100 in line with the new legislation.
More information the smoke-free legislation can be found here: Smoke-free law: guidance on the changes from March 2021 [HTML] | GOV.WALES