Are You Ready to Feel More Melo?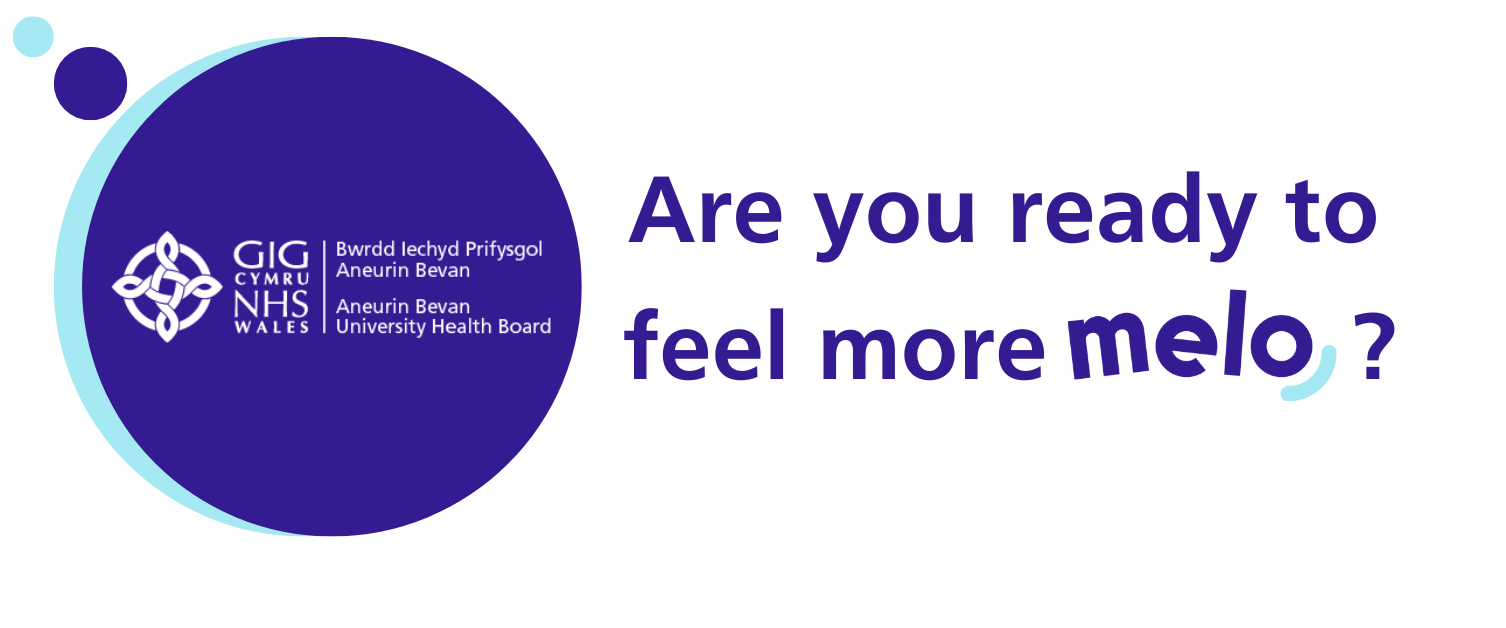 Monday 22nd August 2022
We're really pleased to announce that our emotional and mental wellbeing website, Melo, has had a big refresh.
What is Melo?
Melo is a website full of information, advice and free self-help resources approved by topic experts to help people look after their mental health and wellbeing.
It's been developed by the Public Health Team at Aneurin Bevan University Health Board to help people gain knowledge, skills and confidence to look after their mental wellbeing- and now it's even better!
What's new?
We've made it easier to get around the site, with clear search bars and simplified sections and pages.
Plus, there's now:
Over 270 free approved self-help resources
Access to 40 free self-help courses
Details of over 70 helplines and signposting to non-digital self-help resources
Information on funded training for anyone working in Gwent
Visit Melo Cymru - Mental Health & Wellbeing Resources, Courses & Support and see for yourself!
Follow Melo on Social Media
Make sure you're following the Melo channels below to experience all the great things Melo has to offer and to help you take control of your emotional and mental wellbeing.
Instagram: @melo_wales
Facebook: Melo Cymru Wales
Twitter: @melo_wales