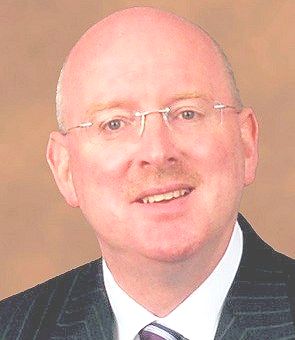 Paul Deneen
About Me
Paul was born in the Caerphilly area. He attended local schools, and has strong family links across Gwent. His work and community involvement has over the years covered a variety of areas including Education, Healthcare, The Courts and Tribunals Service, The Police Service, the voluntary sector and the BBC. After graduating, he was a high school teacher where he taught history and humanities, as well as law, politics and sociology to the sixth form. He was also a Head of Year, Head of Department and served as a teacher governor.
In addition to his position as an IM within the Health Board, Paul is currently an Independent Chair for NHS England, where he chairs national appeals for continuing healthcare. He is a District Secretary and caseworker for the National Education Union and has been involved in sitting on employment tribunals in both Cardiff and Birmingham. His voluntary work includes chairing a Board of Governors of a primary school, and serving as a National Leader of Governance. He also serves as a trustee for two charities involved in supporting young people.
Other local, regional and national appointments include assisting with the setting up and chairing of 'Healthwatch Herefordshire'. This new organisation acted as the 'patient voice' for health and social care within the county. Prior to that he was a member of the NHS Herefordshire Board for a number of years.
He has completed work for the General Medical Council, and the Postgraduate Medical Education Training Board, where he was involved with national certification appeals. He was also appointed and trained as a Lay Inspector for NHS Healthcare in Wales and has served as a Lay Chair of NHS complaints involving GPs and Consultants in the West Midlands area.
He was appointed as a magistrate in 1985 and served as an independent member, chairing the West Mercia Police Authority. He also led the Independent Group at national level and served as a governor at the National Police College at Bramshill. He was one of the Deputy Chairs of the Bench in Herefordshire, and chaired the Youth Court. He chaired Powys and Herefordshire Magistrates Association for many years and also served as Chair the Board of Visitors at HM Prison and Young Offender Institution and Remand Centre at Gloucester.
Paul helped to set up the Ross-on-Wye Citizens Advice Bureau, and chaired its committee.
In 2006, he was awarded an MA Honorary Degree from the University of Worcester.
In 2008, he was appointed as a Deputy Lieutenant of Herefordshire.