Dealing with Exam Results- for Students and their Families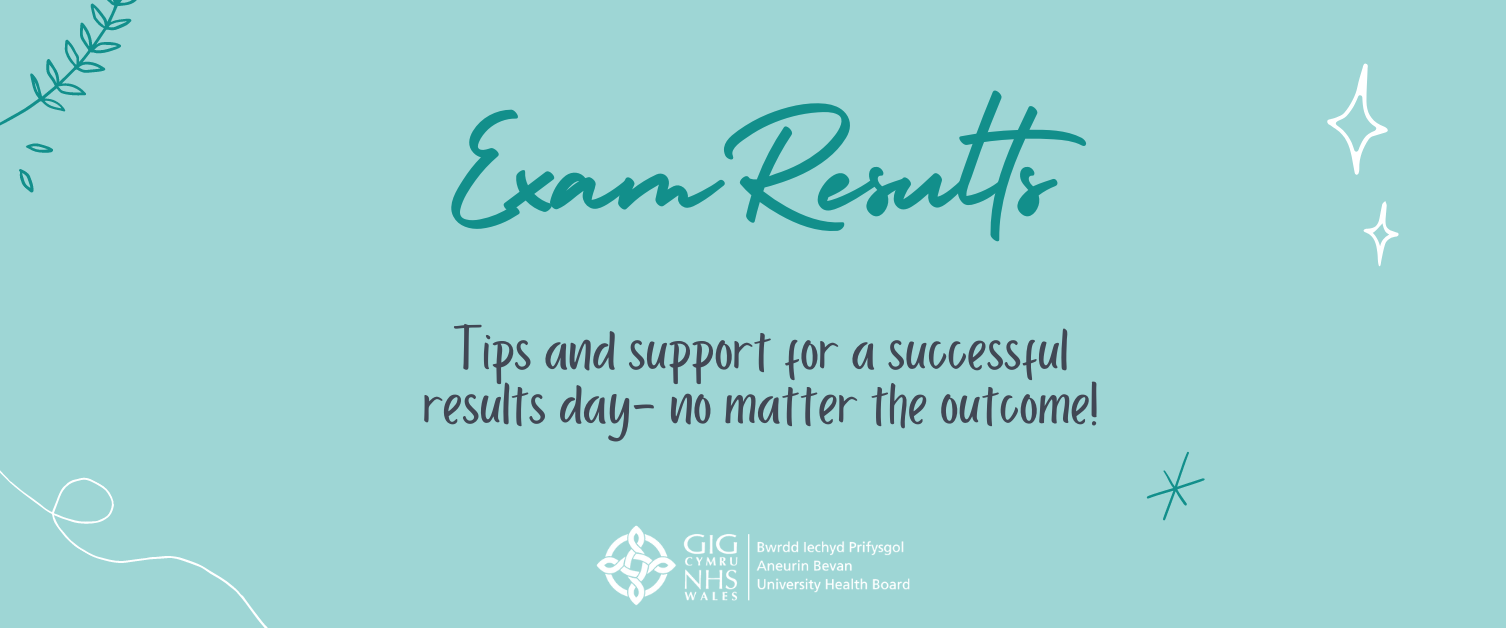 Waiting to hear about exam results and planning your next steps can be both an exciting, yet stressful time for young people and their families.
There are lots of useful resources to help young people and their families prepare for exam results, and we've rounded them up below..
Preparing for Results Day

Follow our five tips for a successful results day, no matter the outcome:
1- Stay Positive- Try to stop unnecessary negative thoughts. Thinking the worst could get you worked up over nothing.
2- Set Some Goals- What would you like to achieve with your results? Can you still reach these goals if your results aren't what you'd hoped for?
3- Have an Alternative Plan- Can you achieve what you wanted via a different route? Could you go down a different career path all together? See our career help.
4- Don't Dwell on the Past- Your results are already decided. Stop going over every exam in your head- it won't change anything and will only make you feel worse!
5- Be Kind to Yourself- The past two years have been full of disruption. Remember that. You did your best and that's all that matters.
Coping with Exam Results
Try an Apprenticeship
We have exciting Entry-Level Apprentice opportunities available within Administration, Facilities, Finance and Health Care Support Worker roles across our services.
Are you motivated and keen to learn while you earn? Looking for an opportunity that will set off your career? The apprenticeship role offers hands-on experience working at one of our Health Board's sites, with paid work and the benefit of studying an NVQ level 2 qualification in Business Administration, Clinical Health Care, Facilities in Health Care or AAT qualification at the same time.
Throughout your training, you will be provided with the support and guidance you need to achieve success!
You will need to be dedicated to completing the NVQ Level 2/ AAT and have an interest in health care.
Hear from some of our first cohort of Apprentices below..
Clara is currently undertaking an Administrative Apprenticeship role within the Recruitment Team.
Clara said: "My role involves the recruitment and onboarding of Immunisers and Immunisation Support to the Mass Vaccination Centres across South East Wales. I believe this apprenticeship has helped me gain so much experience already within ABUHB. I have learnt so much within a short amount of time and I am looking forward to learning a lot more."
Mehreen is a Health Care Support Worker Apprentice based in the Minor Injury Unit team at the Royal Gwent Hospital.
Mehreen said: "I am new to healthcare and I've learnt plenty of skills already. The NHS is a great place to work with lots of experiences and career opportunities available. I am really enjoying the aspect of helping people and making a difference to people's lives."
Sarah is an Apprentice Administrator within the Paediatrics team.
Sarah said: "I have already had such a positive start to this apprenticeship and I am very excited to develop my skills and experiences as I continue."
Grace is a Health Care Support Worker Apprentice.
Grace said: "I think it's an amazing opportunity for people to experience a nursing working environment."