1000 tealights lit by Care After Death Team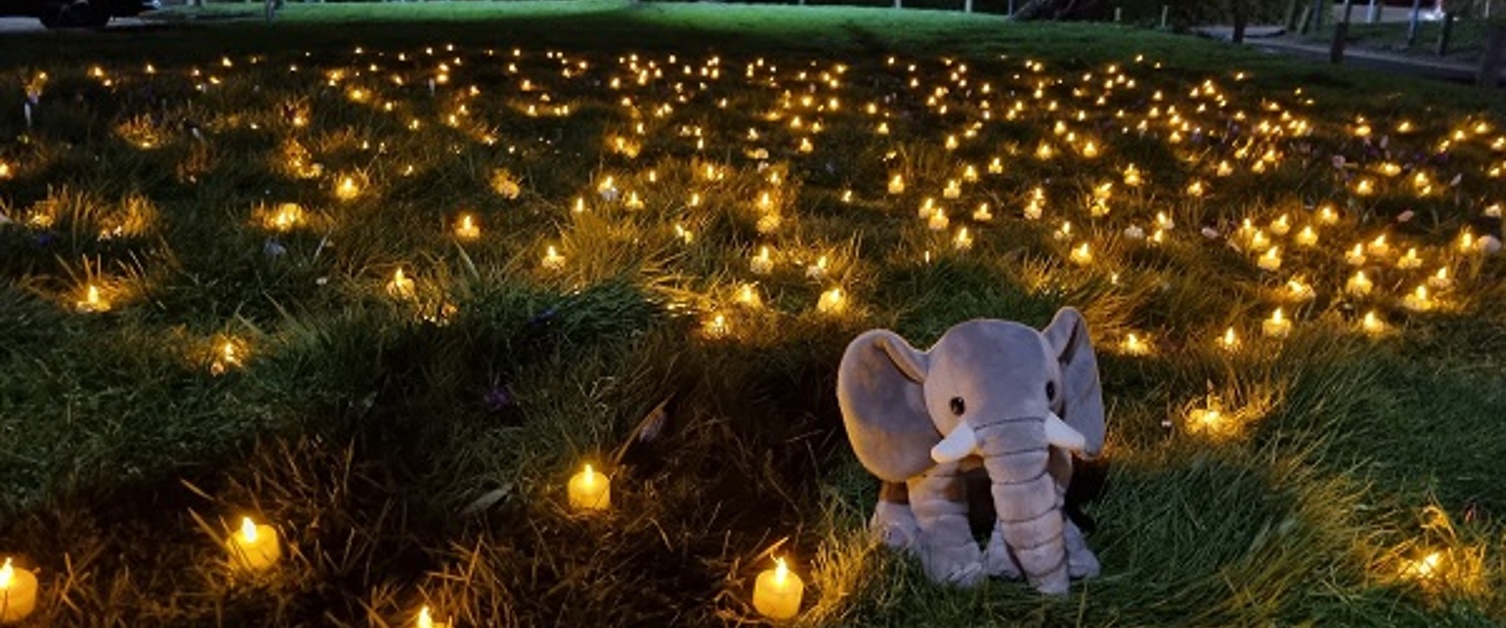 Friday, 25 February 2022
The Health Board's Care After Death Team (CAD) lit 1000 tealights outside the Minor Injuries Unit at Nevill Hall Hospital this week.
On Tuesday 22nd February at 7.30p.m, 1000 tealights were lit outside every hospital A&E or MIU and major police stations to mark the 10 year anniversary of 2 Wish which has supported over 1000 families of young people who have gone too soon.
2 Wish is a charity that offers support to those affected by sudden death in young people. Our Care After Death Team work with the charity to help with this support.
It was created in the memory of their founder's 1 year old son George and husband Paul who tragically died 5 days later. It's their aim through the memory of George and Paul to raise funds to improve bereavement support to people in need.
Nevill Hall Hospital was one of several sites across Wales chosen to illuminate with candles.

You can find out more about the 2 Wish charity via this link.