The "Friendly Faces That You Can't See" Behind the New 24/7 Mental Health Support Service in Gwent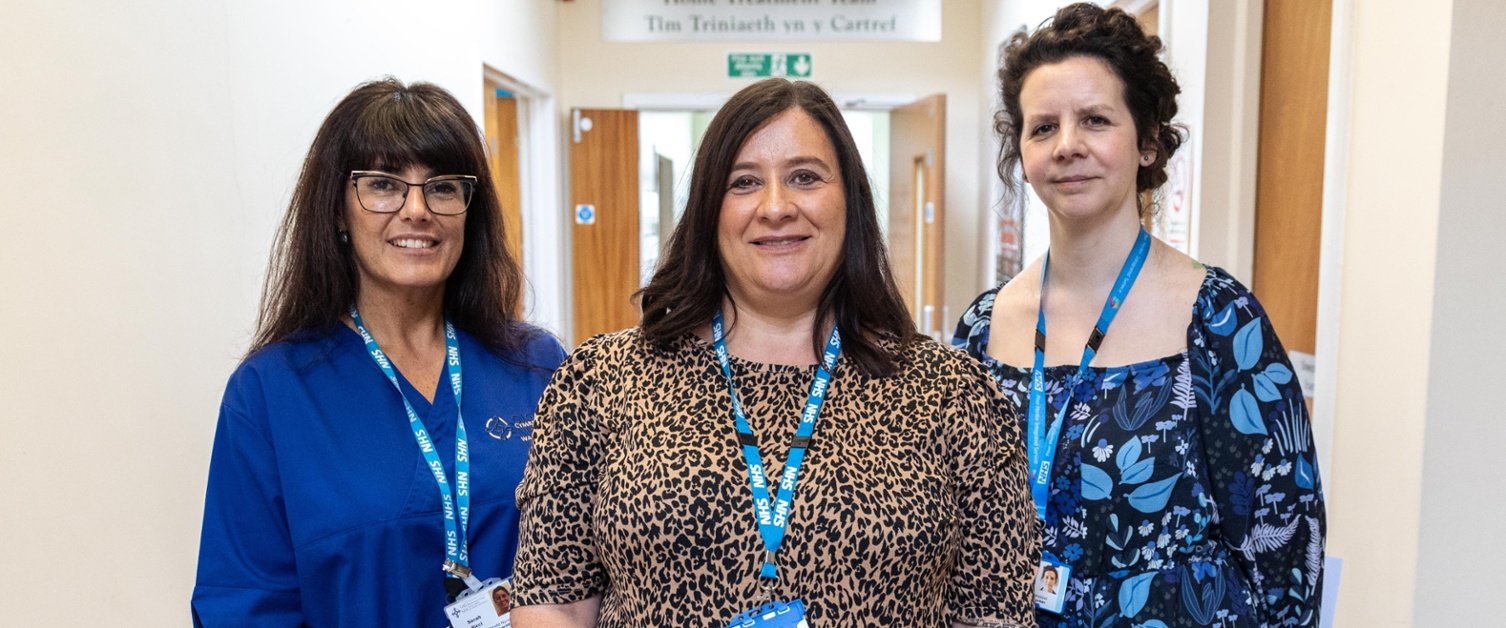 Friday 19th May 2023
This Mental Health Awareness Week, we want local residents to know what support services are available to them when they're struggling with their mental health.
Now available in Gwent 24 hours a day, 7 days a week, the 111 (Press Option 2) service offers urgent mental health help – all from the same freephone 111 number.
With locally-based, specially-trained well-being practitioners on the other end of the phone, the Option 2 service offers direct-access to local mental health services for callers with a wide range of needs.
An experienced mental health worker herself, Rachel White is the Team Manager for the 111 (Press Option 2) service and explains how quick and easy it is to get the right care, in the right place, at the right time when in need of urgent mental health help.
"If you phoned 111 and pressed option 2 [with option 1 taking you to the general urgent care service], you would come through to a well-being practitioner who has been specifically trained for that role. Whether you're somebody who has a serious mental illness, or have social difficulties, we're able to support all of those individuals.
"You would then be asked a series of questions so they could see what support you needed. This is not time-limited. Once you've been assessed, if the team feel you need further support, you will then speak to a qualified clinician who will be able to get you that care as soon as possible."
Available to adults and children of any age, the service offers bespoke one-to-one advice, support and care to meet the needs of each individual.
A Well-being Practitioner for 111 (Press Option 2), said:
"[When you call 111 (Press Option 2)], you're picking the phone up, contacting someone who is there for you and only you.
"It's not scripted, it's a lot of real people giving real advice at the end of the phone – we're that friendly face you can't see, almost. It's that real person-centred care, putting the patient first. We will come up with a plan with that individual so that they have their own say in their care as well."
The service has been very successful since its introduction in Gwent at the end of 2022, and has received excellent feedback from patients, as well as from other health professionals.
Team Manager, Rachel, said:
"The service users are commenting on how it's much easier to get hold of somebody, maybe to just talk it through with somebody to be able to learn some basic coping strategies, such as breathing or distraction techniques that might be able to get them through that day, and so they don't escalate to a crisis scenario."
With patients at the very heart of the service, the team on the other end of the phone are passionate about providing tailored support and allowing patients to play a lead role in their care plan.
Rachel said: "It's really patient-focused, it's patient-led and so the patients feel that Mental Health 111 has made it much simpler for them to get the care that they need any time. Whether that's in the day or the night, we are here and there will always be a wellbeing practitioner who will be able to help."
Find out more in this video:
The 111 (press option 2) service is easily accessed by calling 111 and pressing option 2. It's also free to call from mobiles and landlines, even when the caller has no credit left.