Donations for Vulnerable Families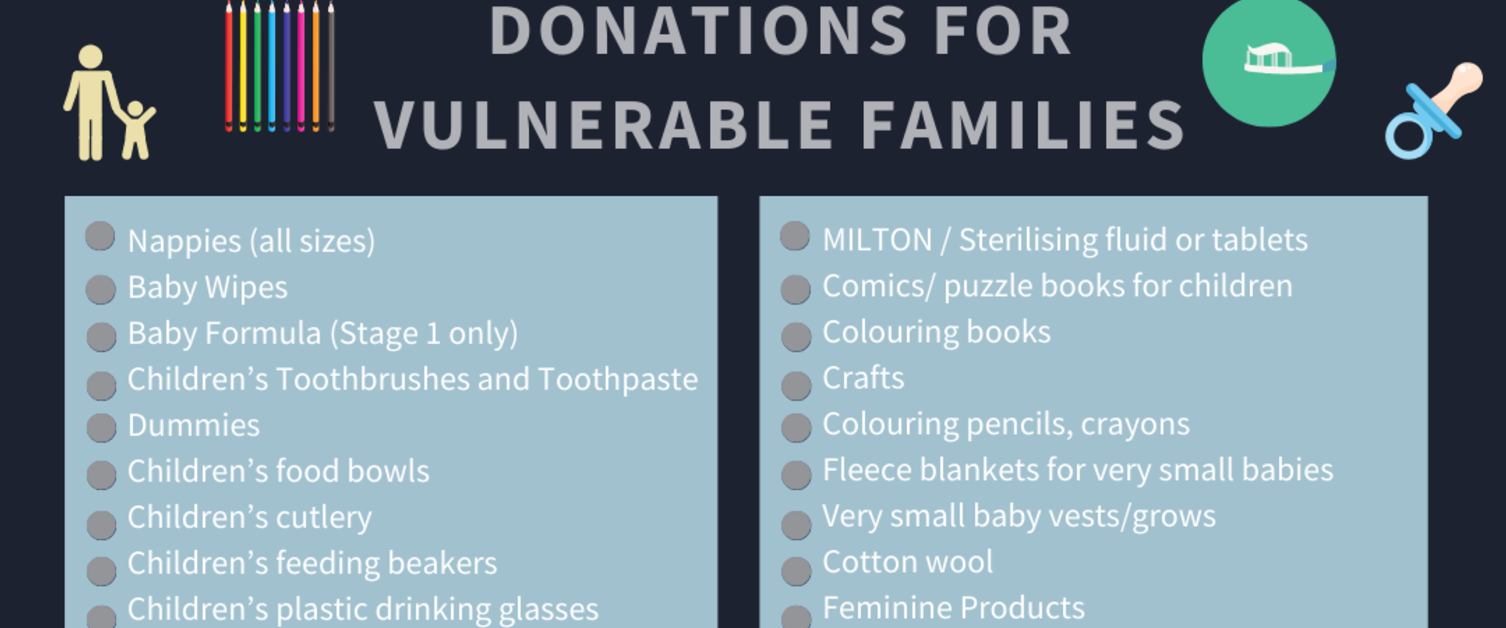 We are very grateful to our communities for their support and offers of help during these very challenging times. We are humbled by the number of donations we have received for our patients and staff.
We have become aware of some particular difficulties that our vulnerable families with babies and young children are experiencing. In order to support these families, we would be very grateful to our communities for the following donations.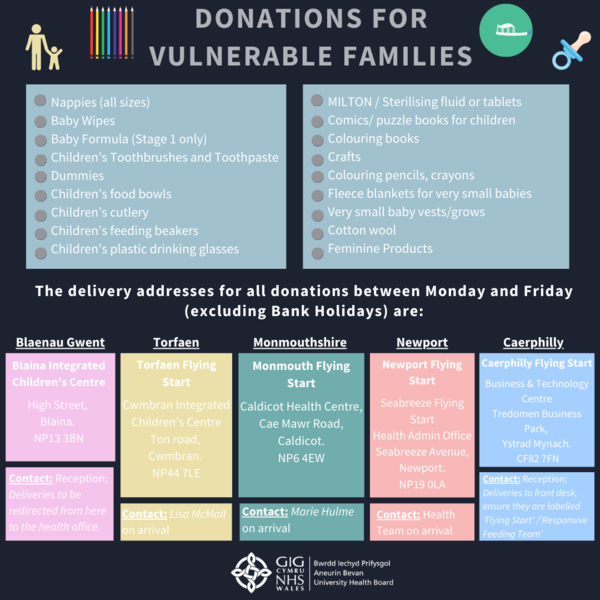 If you would like to donate and require any further information, please contact the Person Centred Care Team by emailing ffrindimi.abb@wales.nhs.uk
Thank you for your ongoing support.