Local Mum, Thanks NHS Staff with Crowdfunded CuddleCot for Maternity Services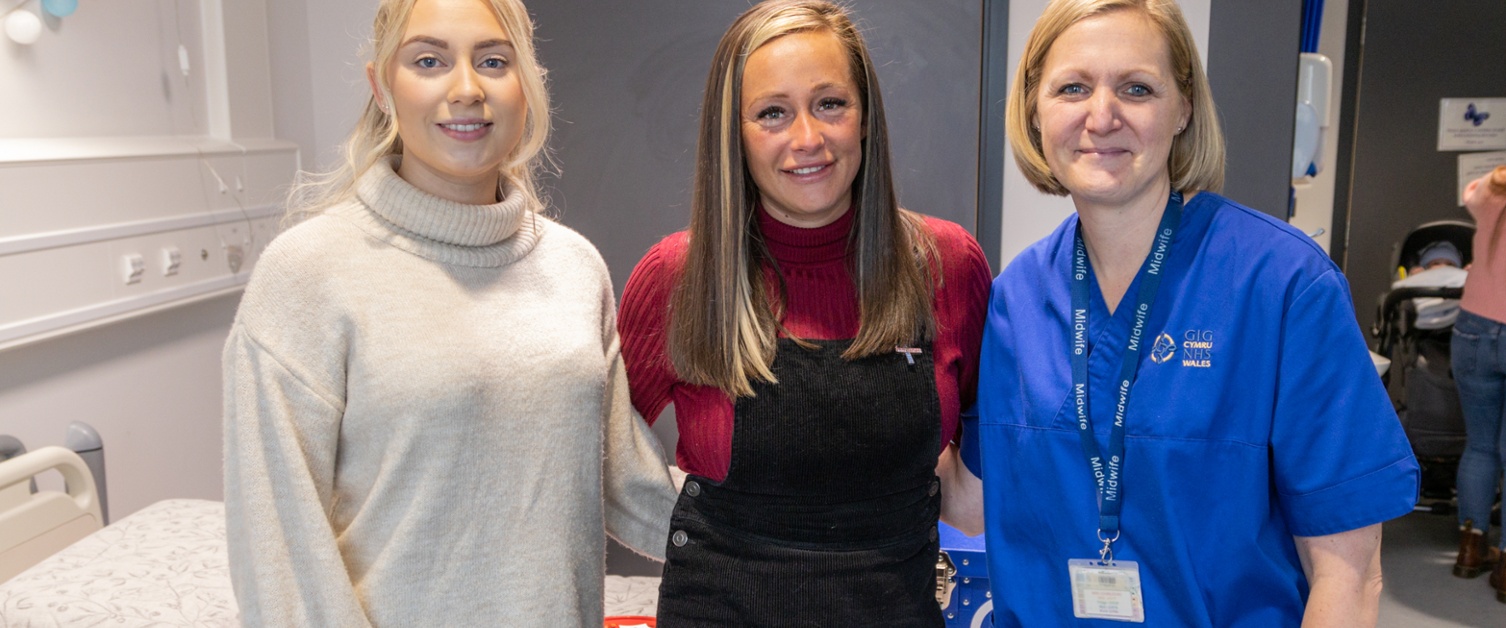 Gwent Mum, Cally Ahearne, has commemorated her son, who tragically passed 90 minutes after birth, by donating a CuddleCot to The Grange University Hospital.
With the help of her GoFundMe page, Cally has donated a CuddleCot to the Hospital's Bereavement Midwife team in remembrance of Junior who was due on Thursday 1st December.
At 20 weeks pregnant, Cally's unborn baby was diagnosed with several abnormalities. Following a further scan at 24 weeks, it was diagnosed that he would sadly not survive due to a condition called hydrops.
A plan was made for her to have Junior early and it was deemed safer for Junior to pass away before being born. Consultants heard and accommodated Cally's request to give birth to him accepting that the time they would have together would be short.
Junior was born Saturday 13th August weighing 1lb 7oz, 16 weeks early.
"For me as a mum, I needed to know that I'd done everything I could for him. And I was lucky enough to have 1 hour and 36 minutes with him." Said Mum, Cally.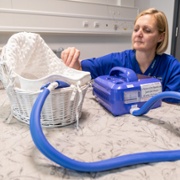 A CuddleCot is a small, portable unit connected to a hose and mat that ensures a cool temperature. Its portability means that it can be placed in any se­­tting that provides comfort to those that may need it, such as a Moses basket or Cot. Use of a CuddleCot allowed for a crucial extra four days for Cally-Ann to bond with Junior and be able to say goodbye. Cally-Ann described the support of the equipment and the team.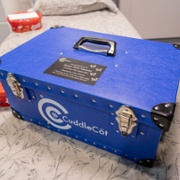 "He was at my bed in a little Moses basket, and I had 4 precious days with him. Families can bond with them. The choice is theirs when you have one." said Cally.
Knowing the positive effects of using the equipment, Cally crowdfunded over £3400 towards a new CuddleCot for the bereavement team to help continue support during difficult times for bereaved mothers.
"If I didn't have the support from the girls here, the consultants and the staff, I don't think I'd be the person I am today." She continued.
The bereavement midwifery team provides a vital role as a support function to patients and their families that can go through this experience. They will typically stay in touch with the patient, check up on them and direct them to appropriate support when needed.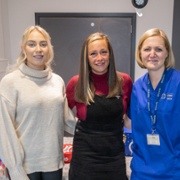 Cally gave tribute to her student midwife, Jasmin Peploe-Griffin, and bereavement midwife Louise Howells who treated her and her son with respect and dignity.
"It was a privilege to support Cally following the loss of Junior and be on hand for advice. The role of a bereavement midwife is extremely valuable for both families and staff within Aneurin Bevan University Health Board," said Bereavement Midwife, Louise Howells.
"High quality bereavement support can help families greatly during what is a very difficult time. It is something I am passionate about, and I am supported by a fantastic team of midwives whose compassionate care is appreciated by many. I am looking forward to working with families in the future to continue to develop the service," Louise continued.
"From the cleaners to the healthcare support workers, the nurses, the midwives, the consultants, to everyone that supported me, a thank you will never be enough." said Cally.