NHS Staff Volunteer to Keep the Royal Gwent Tidy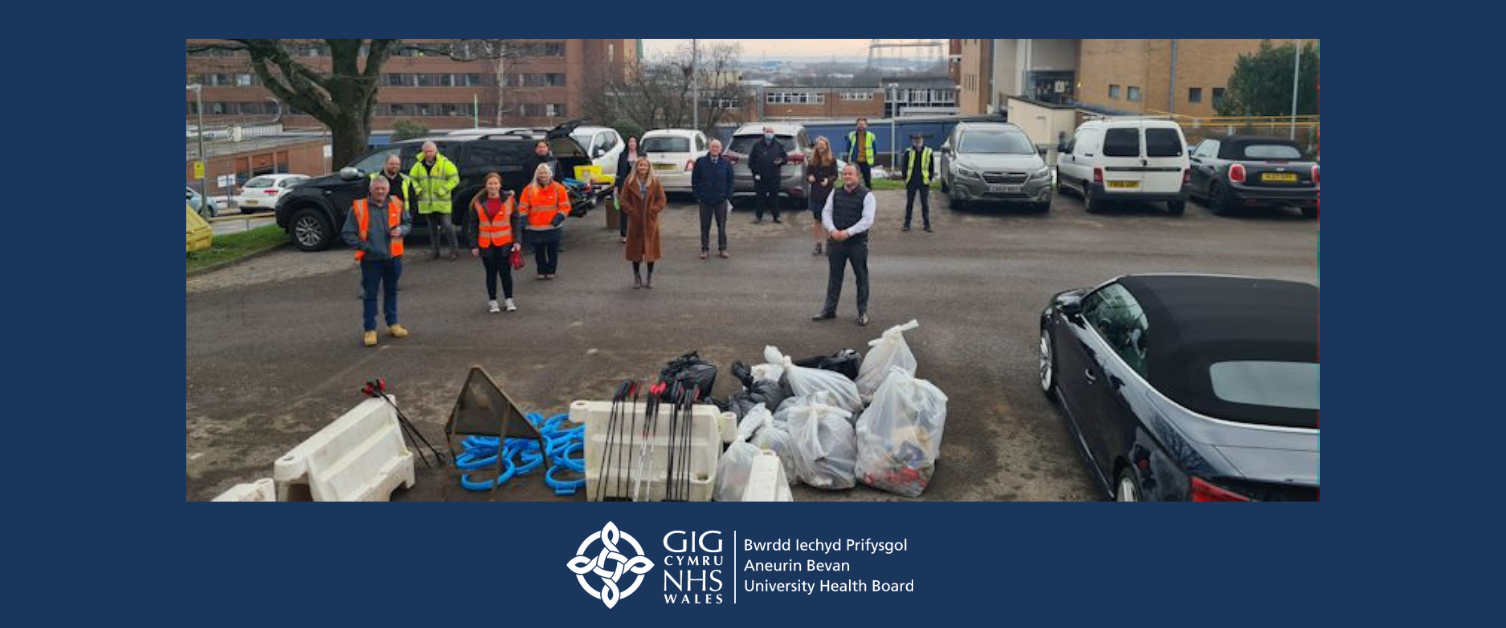 The Royal Gwent in Newport is the first hospital in Wales to become a #LitterFreeZone in a new initiative by Keep Wales Tidy.
On Wednesday 26th January 2022, a number of Aneurin Bevan University Health Board staff, along with members of the local Biffa depot, volunteered to spend 10 minutes of their lunch break litter picking around the Royal Gwent Hospital site.
The litter pick offered an opportunity to clean up the hospital grounds and also brought some much needed fresh air to a busy day.
Chris Davies, Environmental Manager for Aneurin Bevan University Health Board, said: "Litter is an increasing problem across all our hospital sites. During the litter pick the team of volunteers collected an amazing 17 bags of rubbish, recycling and even a car seat!
"Thank you to everyone involved in this first litter pick, which we hope will be the first of many to come! I'd particularly like to thank the NHS workers at the Royal Gwent who gave up some of their hard-earned break time to keep the environment tidy for all to enjoy."
Christina Ogden, Biffa's South Wales Regional Account Manager, said: "The Royal Gwent Hospital is a wonderful place that has continued to provide a lifeline for many local people through these difficult times.
"As their waste contractor, our key workers are proud to be a part of this essential service, recycling or safely disposing of the waste produced by the hospital's wards, shops and canteens.
"In fact, keeping our communities clean and tidy has been the heartbeat of our business for over 100 years.
"Some parts of the hospital grounds were identified as needing a litter pick, so a group of volunteers from the local Biffa depot were only too happy to join our friends from the Health Board to give the area a bit of a spring clean so it remains a welcoming environment for patients, staff and visitors.
"Meeting some new faces and working as a team in the fresh air for the good of the local community felt great for our physical and mental wellbeing."