Rainbows to light up new hospital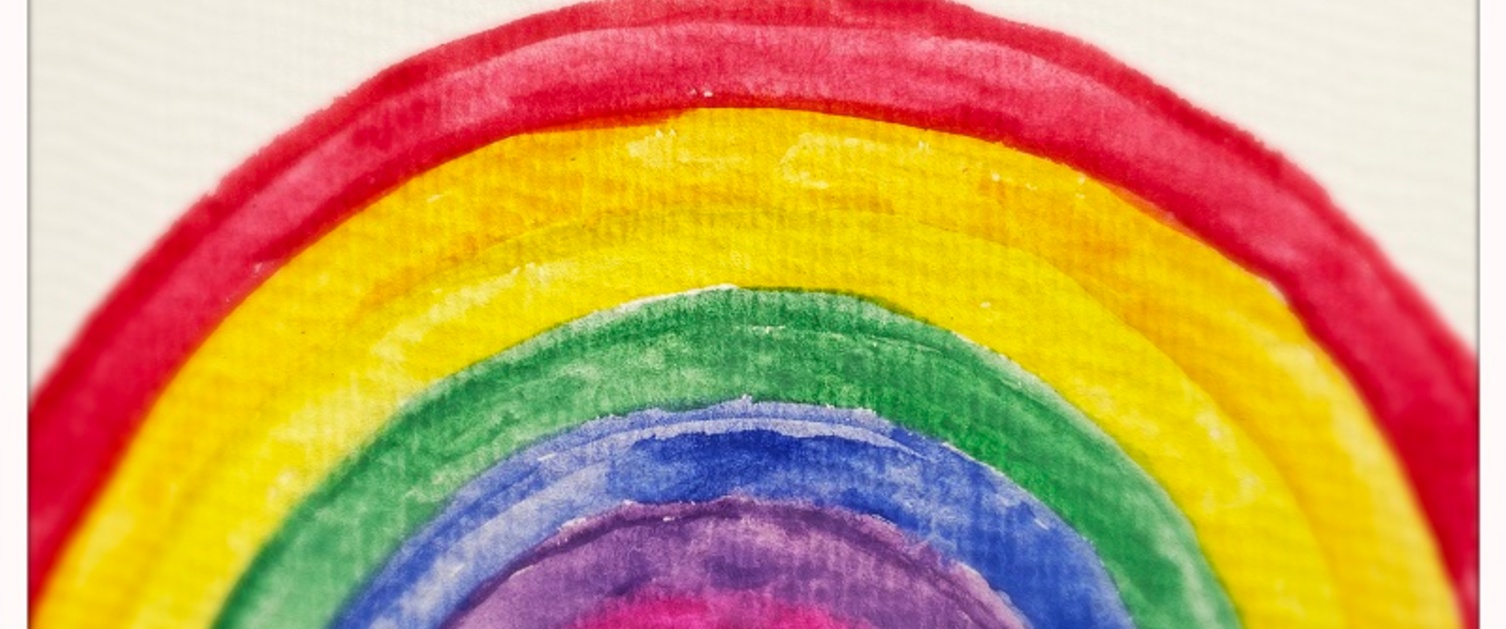 Pictures of rainbows made in local communities during the Covid-19 outbreak are to be collated and digitally knitted together to make a large scale art work for the Grange University Hospital.
The rainbows have come to epitomise light and hope and will serve as a permanent reminder of how communities kept apart during the lockdown managed to come together and show their appreciation of local NHS staff.
As part of an ambitious integrated Arts Strategy for the Grange University Hospital arts programme curators, Studio Response, are asking for rainbow pictures to be submitted to their website. The images will then be knitted together by a designer to produce a rainbow montage for the new hospital.
Peter Carr, chair of the Health Board's Arts Strategy Group, said "I know that many of our staff have been really lifted and moved when they see the rainbows appear in their own communities. This is a fantastic way for us to acknowledge this appreciation and turn the rainbows into part of the fabric in our newest hospital. We want all ages to get involved and to send in their rainbow pictures with a short message to be part of the project."
Rainbows can be submitted by everyone, not just children, and the full details are available on the Studio Response website. A booklet will also be produced of all the artworks that are used, along with any messages submitted with each rainbow.
Jo Breckon, Director of Studio Response said "As the curators and commissioners of the Arts Programme for the Grange University Hospital we are delighted that our vision of rainbow artworks for the hospital is to become a reality. They will be a wonderful legacy of our community spirit and support for the NHS during the COVID-19 outbreak. We encourage everyone to get involved and send us your rainbow pictures. We can't wait to see them! "
For step by step instructions on producing and submitting a rainbow picture go to https://studio-response.com/rainbow-project