ABUHB staff take on Pen y Fan!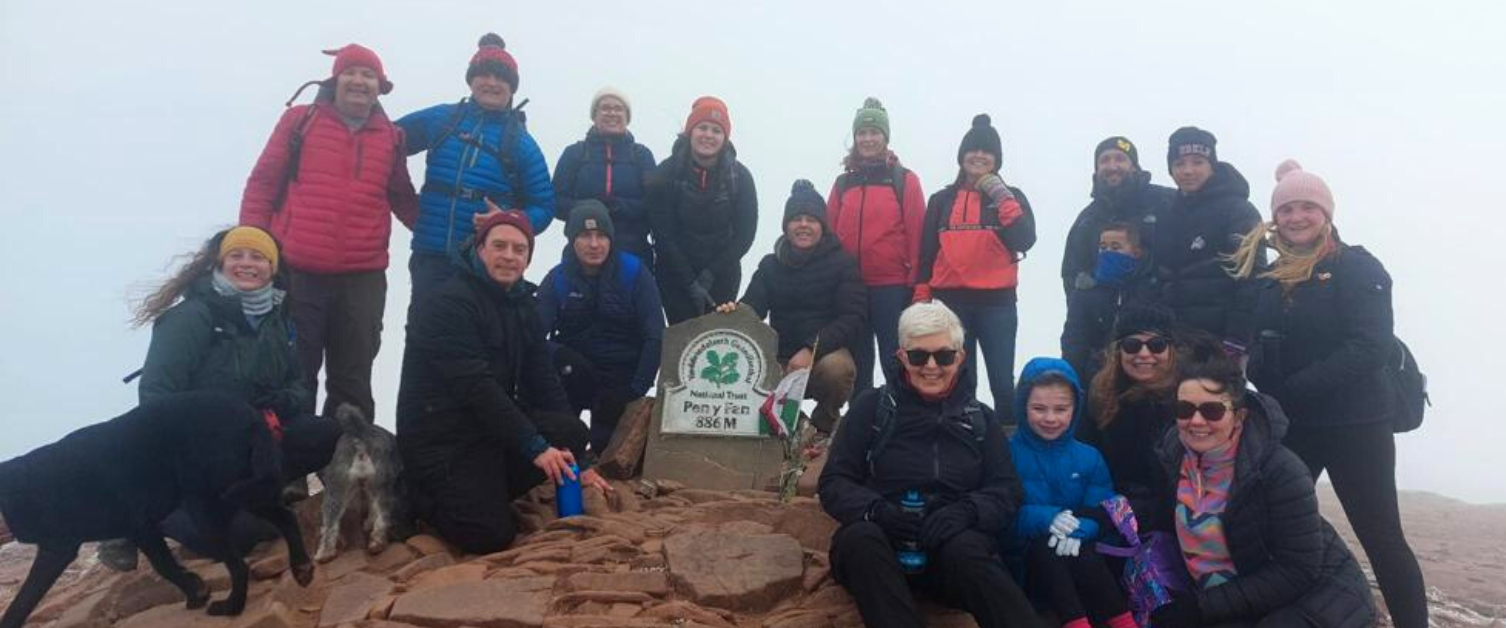 The mental wellbeing of our staff is very important to us. On Saturday, the Recovery Through Sport team led other Health Board colleagues on a walk for wellbeing up one of Wales' most popular hikes, Pen y Fan, the highest peak in South Wales, situated in the Brecon Beacons National Park.
Over 25 members of staff took part in the walk from a range of specialities including mental health and learning disabilities, alcohol care and neurological rehabilitation to name just a few. These hardworking members of staff have prioritised looking after their wellbeing and keeping active.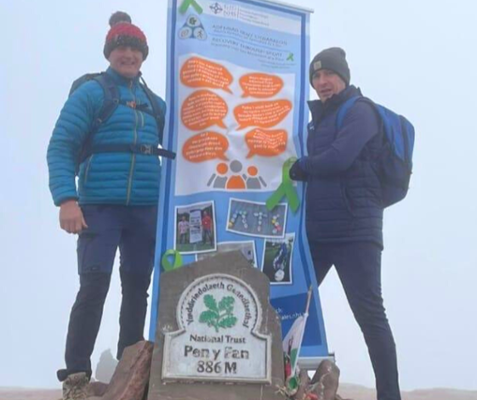 Kevin Hale, Assistant Practitioner for the Forensic Psychiatry Service and key a member of the Recovery Through Sport team organised the wellbeing walk alongside his colleagues.
Kevin said, "My reason for setting up a staff wellbeing walk was because I think staff work so hard in work."
"It is a chance for staff to meet up, relax and meet new people from all over the Health Board and I think staff wellbeing is so important to help us deliver the best care possible."
Esther, a member of staff who attended the walk, said "We had a good time, it's nice to have a group of people to go with rather than having to go on your own."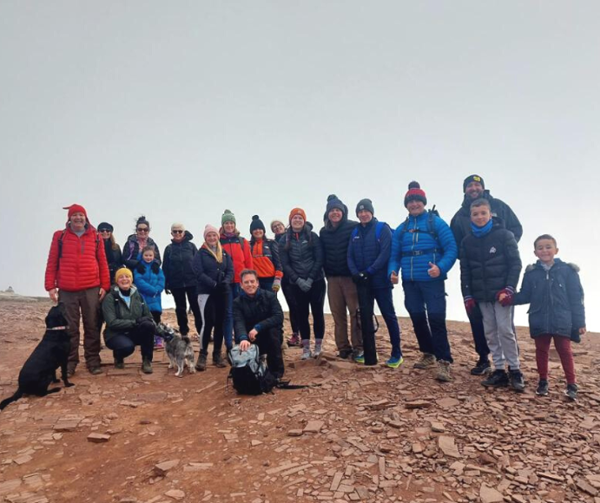 Following the success of the first team walk for wellbeing, the Recovery Through Sport team will continue supporting our staff across the Health Board in improving their wellbeing with further walks every 4-6 weeks to explore other popular walking destinations around Wales.