Abuse has no age limit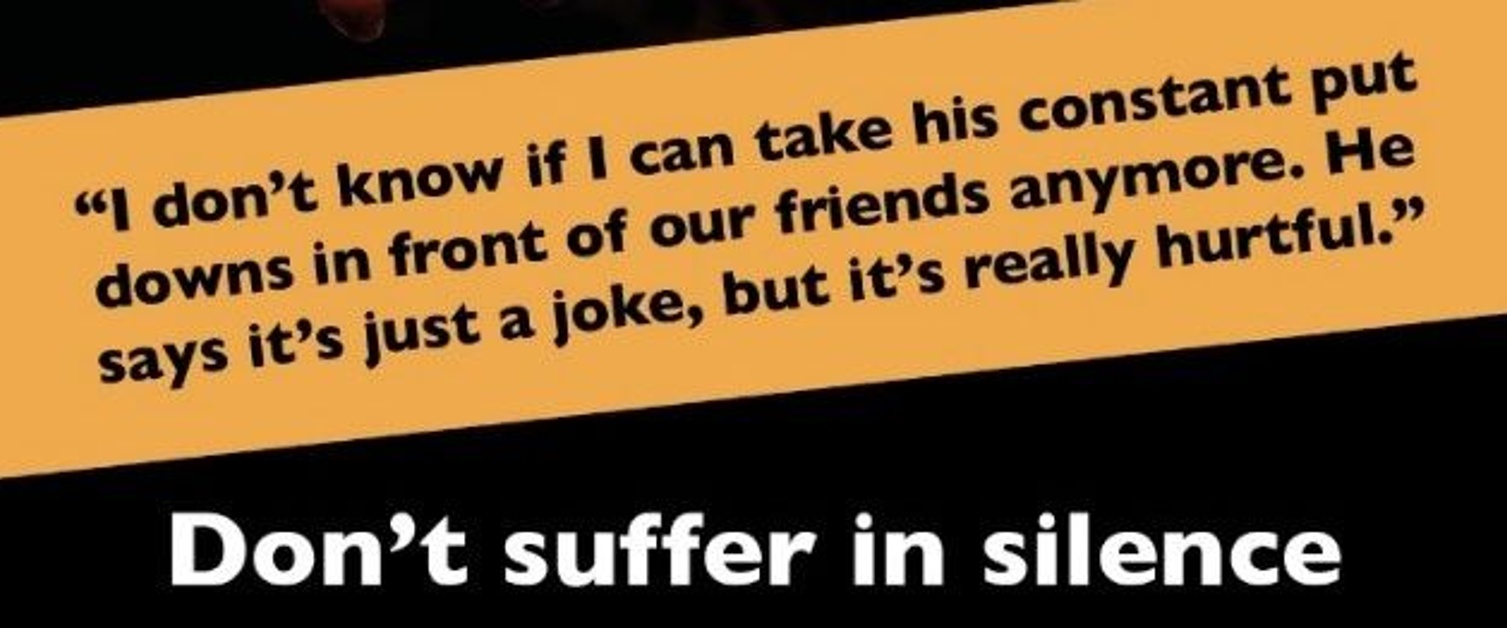 15th June 2021
Tuesday 15th June marks International Elder Abuse Awareness Day. The Police and Crime Commissioner for Gwent, Jeff Cuthbert is working with partners to help professionals working in communities recognise the signs and behaviours of elder abuse.

There are many ways you can show support, by reinforcing the message that no one should suffer in silence and abuse of any kind is not tolerated.
How to get involved

Join the webinar
Come along to a short webinar to raise awareness of the signs, where to go for help and find out what happening on a local and regional level to protect those at risk.
The webinar is taking place via Teams on Tuesday 15th June, to book a space visit: https://www.eventbrite.co.uk/e/elder-abuse-awareness-webinar-tickets-156077721667
Show your support on social media

Abuse has no age limit

Please don't suffer in silence

Call @LiveFearFree 0808 80 10 808

In an emergency always call 999




There are many organisations that can help

@GwentVAWDASV https://bit.ly/3qvJUOI
Share the information



If someone is being abused, do you know what signs to look for?
The isolation that the coronavirus pandemic has caused for many people has made them more vulnerable to all types of abuse. Our elderly residents are particularly vulnerable to this and we want people to look for any signs of abuse when they see them.
Physical signs can include cuts, bruises, wounds, burns, broken bones, untreated injuries, poor skin condition or skin hygiene, dehydration and/or malnourished, weight loss, and damaged clothes or items in the home.
Psychological signs can include unlikely stories, reluctance to talk openly, confusion, anger without apparent cause, sudden behaviour changes, being emotionally upset or agitated, unexplained fear or becoming withdrawn, non-communicative or non-responsive.
Financial signs can include changes to a person's banking, wills or assets, unpaid bills when someone else is supposed to be paying them, excessive care costs, valuable items disappearing, and lack of simple affordable amenities.
Help is available
If you are worried about the safety of an older person who may be at risk contact Gwent Safeguarding. www.gwentsafeguarding.org.uk
If you are worried about someone experiencing domestic abuse contact Gwent Violence Against Women Domestic Abuse and Sexual Violence team www.gwentsafeguarding.org.uk/en/VAWDASV/VAWDASV
You can also speak to Gwent Police by calling 101, speak to your local police officers, or if email contact@gwent.pnn.police.uk. However, remember in an emergency, where the incident is going or life is in danger, always call 999.