All Hospital Grounds in Aneurin Bevan University Health Board Area are Smoke-Free from today, 1st March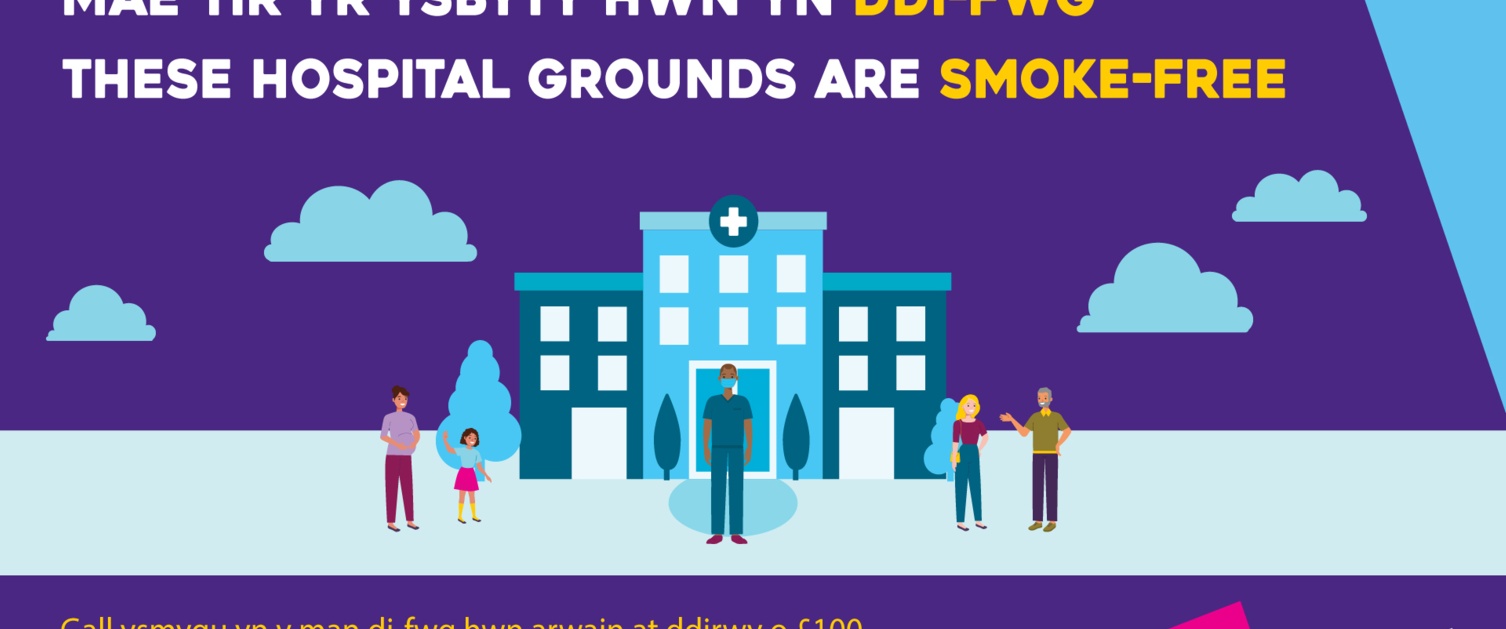 People living across the Aneurin Bevan University Health Board area are being reminded that today, 1st March, all hospital grounds become smoke-free.
New laws, being introduced across Wales today, 1st March, build on the smoking ban introduced in 2007 and will protect more people from harmful second-hand smoke and help those trying to quit.
The new law means that all parts of the hospital grounds will be smoke-free. Anyone found breaking the law by smoking in the hospital grounds could face a £100 fine.
Judith Paget, the Health Board's Chief Executive, said:
"Preventing people smoking on our hospital grounds will promote healthier care environments, protect hospital users from harmful second-hand smoke and support those using NHS services to quit.
"We know the harms smoking can do to health, so I look forward to having the backing of our staff, patients and visitors, to ensure we all play our part in building a healthier Wales for the future."
Many smokers have already been motivated to give up smoking due to the COVID-19 pandemic and it is hoped this new legislation will encourage even more to. Quitting with support provides the best chance of stopping smoking for good.
The new laws will also cover spaces where children and young people spend their time – such as school grounds and public playgrounds, as well as the outdoor areas of children's daycare and childminding settings.
Making more places in Wales smoke-free will de-normalise smoking and reduce the chances of children and young people starting smoking in the first place– a huge benefit to the next generation.
Those looking to quit smoking are encouraged to access Wales' free NHS support service, Help Me Quit, on 0800 085 2219 or www.helpmequit.wales for help and support, including access to free stop smoking medication.