An Act of Christmas Kindness from Local Primary School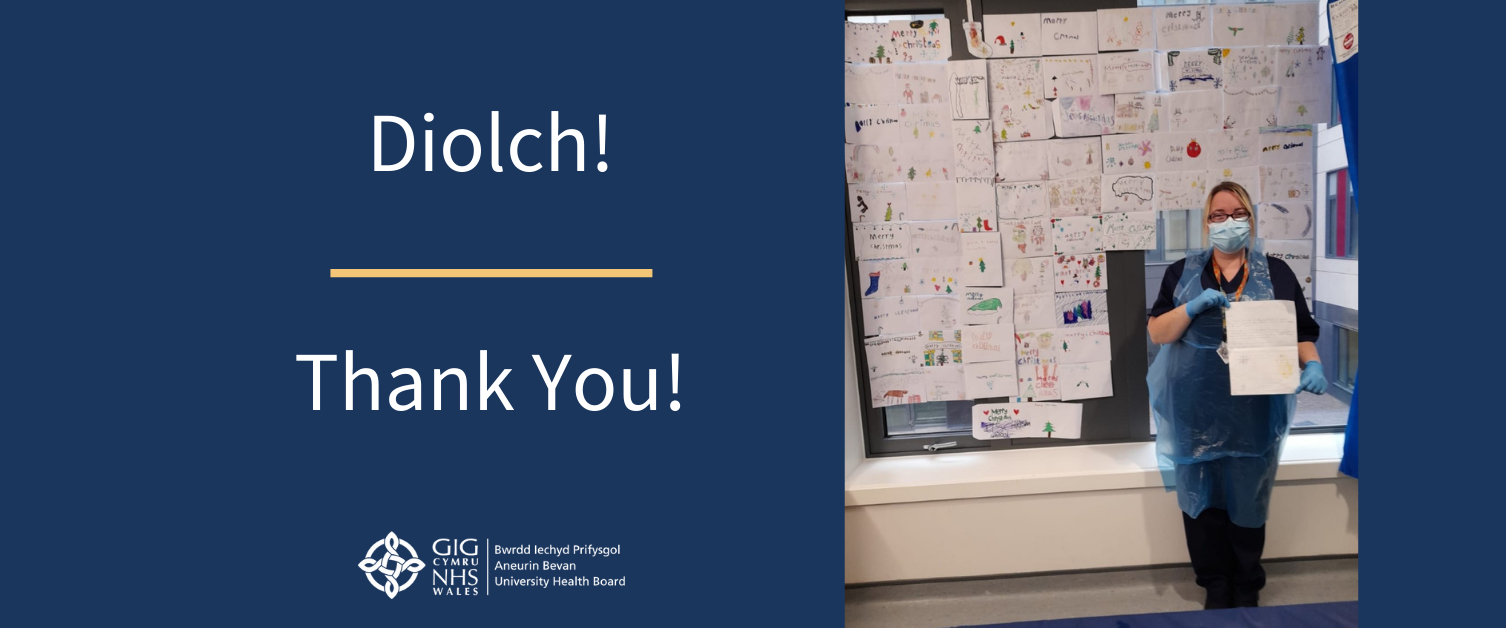 Thursday 23rd December 2021
A huge thank you to the year 4 pupils at Glan Usk Primary School in Newport, who have written Christmas letters to the poorly children at The Grange University Hospital as part of their project on Kindness.
In the photo, Deputy Ward Manager, Jessica, is holding one of the letters from pupil, James, who talks about his love of football, and tells the children that they are brave, strong, and that he hopes they have a lovely Christmas.
Johnathan, Health Play Specialist at the Children's Ward, said:
"Being in hospital at Christmas can be a very upsetting and difficult time for anyone, particularly children. It is wonderful that the year four pupils at Glan Usk Primary School would think about the poorly children at the Grange, and their letters will help to make their stay in hospital more pleasant. We wish them all a very happy Christmas."
Thank you to Glan Usk Primary School for their thoughtful generosity and Christmas spirit!