Aneurin Bevan University Health Board is urging people to seek advice before attending hospital this Winter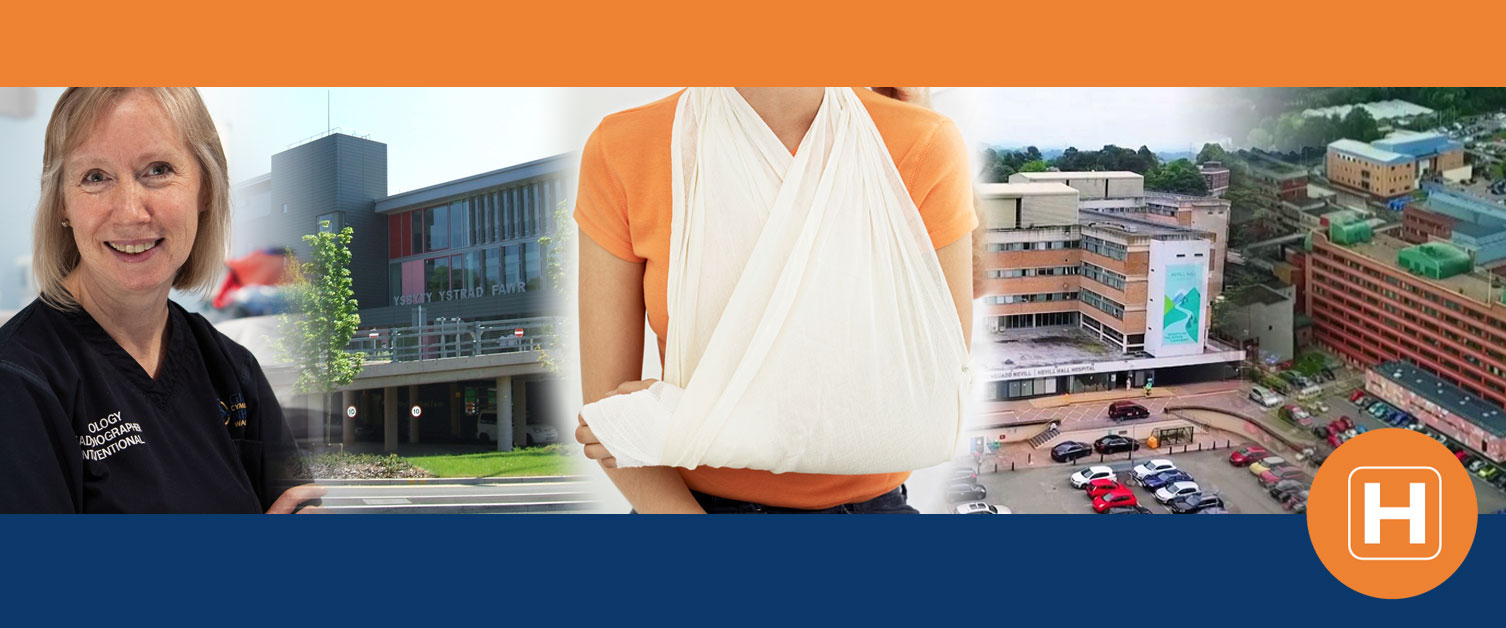 Friday 15th October 2021
As NHS staff continue to respond to the consequences of the Coronavirus Pandemic, this year's winter season is set to be the busiest ever recorded for Aneurin Bevan University Health Board, along with other Health Boards across Wales and the UK.
The Grange University Hospital delivers specialist and critical care to the Health Board area and houses the region's Emergency Department. The centralisation of highly specialist staff and equipment in one hospital means the highest levels of care and support can be offered to the sickest patients.
When the new hospital in Cwmbran opened in November 2020 the function of other hospitals in the region changed. The Royal Gwent and Nevill Hall hospitals no longer have full Emergency Departments and they now have 24-hour Minor Injuries Units along with Ysbyty Ystrad Fawr.
With the colder weather and festive season bringing falls, injuries and alcohol-induced accidents, along with the spread of winter bugs, viruses and flu, the higher number of patients requiring care and treatment during winter months can result in longer waiting times, fuller hospitals and further pressure on healthcare services throughout the NHS system.
By choosing the appropriate health services, only using 999 or the Emergency Department in a life-threatening emergency, and adhering to Covid-19 guidelines, the public can help protect the NHS.
Dr Alastair Richards, Clinical Director of Emergency Medicine at the Health Board, said: "Our message is clear – call 999 or go the The Grange if you think your life may be in danger, or visit our Minor Injury Units in Newport, Abergavenny, Ystrad Mynach and Ebbw Vale if you have a non life-threatening injury such as a cut, sprain, dislocation, or broken bone. You GP surgery or local pharmacy can help with less serious illnesses.
"You can help us by considering alternatives to the Emergency Department and by calling 111 when you are unsure where to go for urgent healthcare, as well as receiving your Covid-19 and Flu vaccination when invited and wearing a mask when required, so that we can minimise the spread of Covid-19 and other respiratory illnesses in our communities and protect the vulnerable patients in our hospitals.
"Our staff have worked tirelessly over the past 18 months to provide the best possible care in the most challenging of circumstances. With winter fast approaching, we will soon be facing the busiest winter period that we have ever had, and so we need the public to help us to help them."
Ahead of Winter the Aneurin Bevan University Health Board is embarking on a further information and engagement campaign to help local people understand the changes that have taken place to health services in the area and help them make the right care choices. Further details will be released later this month, but in the meantime please visit https://abuhb.nhs.wales/clinical-futures for more information and helpful advice.