Attend Anywhere - Have your say on video consulting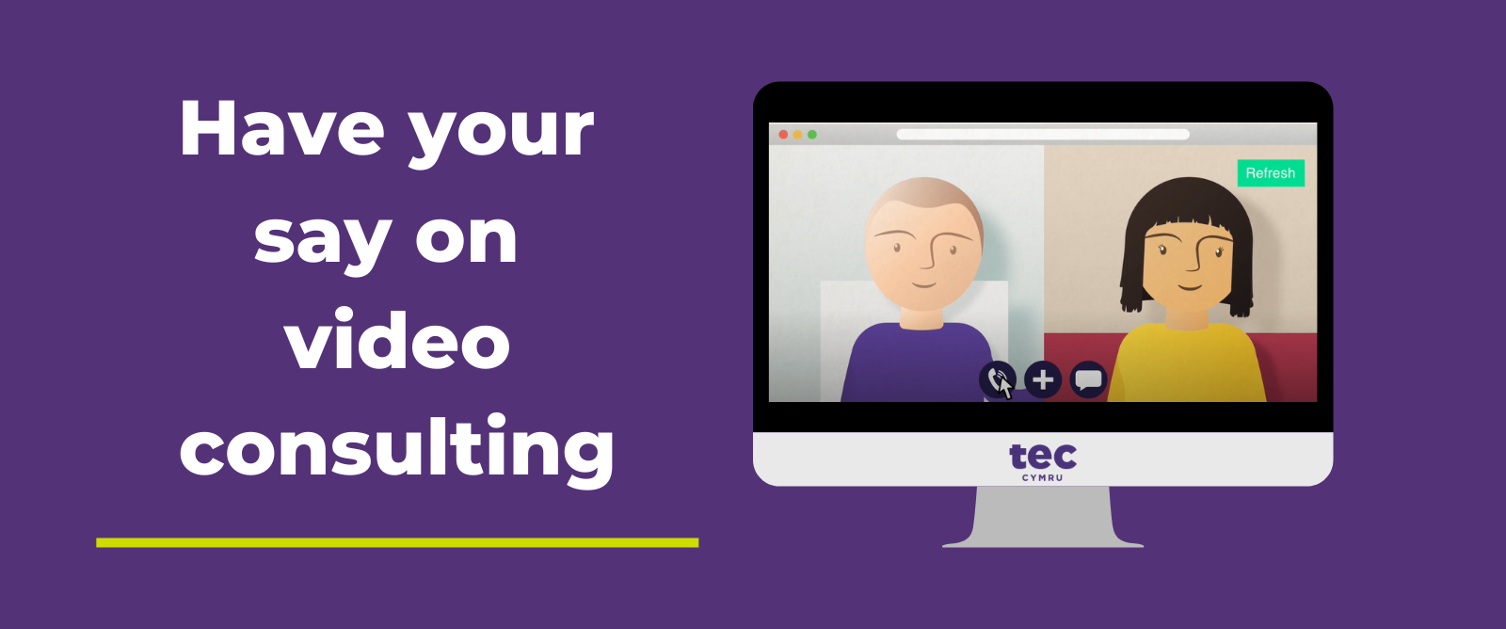 Thursday 15th July 2021
Have your say on video consulting.
TEC Cymru want to hear from NHS Wales users of Attend Anywhere.
TEC Cymru has recently published the Phase 2 Evaluation - NHS Wales Video Consultation Service.
This All Wales study which has focused upon 'benefits, challenges & sustainability' has revealed some remarkable insights about the way that patients and clinicians have used and adapted to digital transformation in the NHS.
As a follow up, we would like to invite you to our focus groups where we will present these findings to you and be seeking to:
• Discuss the findings in more-depth & validate the outcomes/conclusions
• Learn more about the use, value, benefits & challenges …what potential new measures and data should we capture e.g. 'reaching hard to reach families'
• Understanding more about those who 'don't' use VC & the reasons for this.
• Explore unknown areas, e.g., clinical outcomes, DNAs, waiting times and more.
To sign up to the focus group, visit: https://www.eventbrite.co.uk/e/phase-2-data-follow-up-groups-tickets-159459861739