Breastfeeding Advisor, Carol, Awarded For 60 Years of NHS Service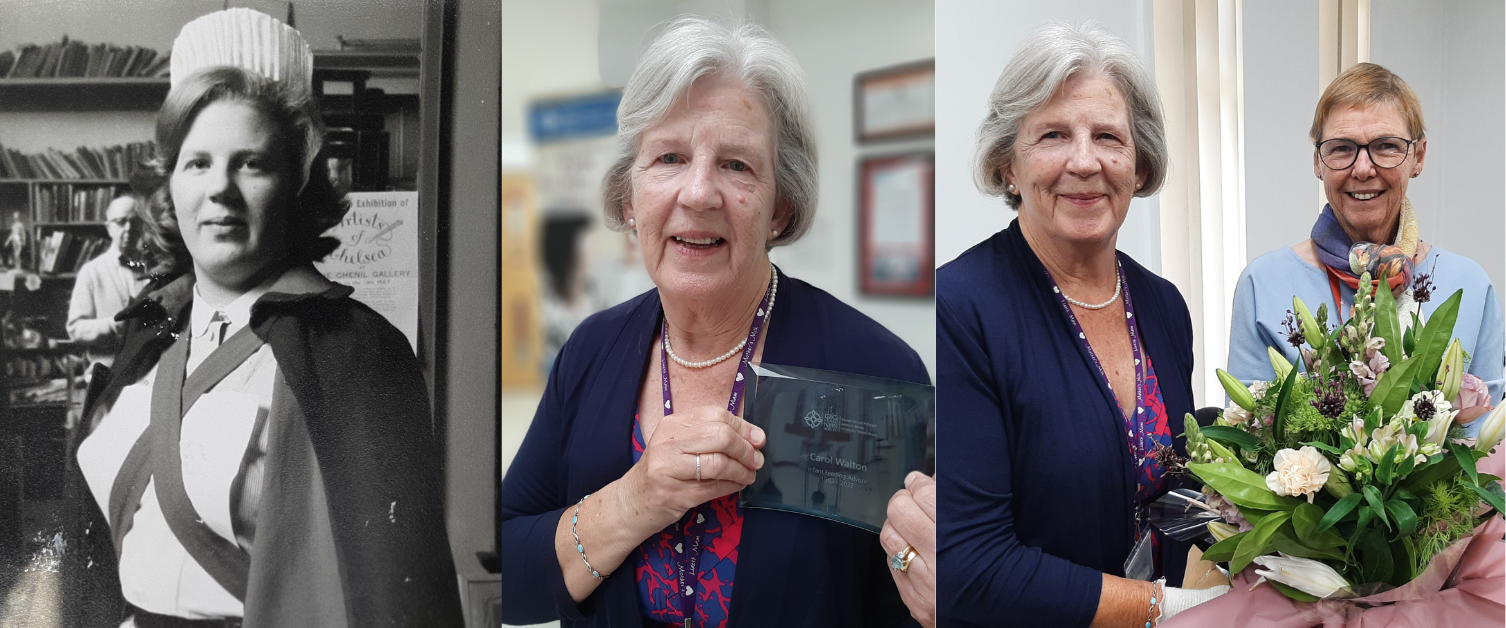 Wednesday 27th July 2022
The Health Board's much-loved Breastfeeding Advisor, Carol Walton, has been presented with an award for 60 years of NHS service.
Carol attended the Public Board Meeting earlier today and Chair Ann Lloyd presented her with a bespoke glass award and bouquet of flowers to recognise her achievement. Carol brought along some keepsakes to show to Board members.
"I am very touched to have been invited to the Health Board meeting to receive this award and it was nice to show them my nursing record, Nightingale Badge and the frilly cap that I first wore as a nurse 60 years ago," said Carol, who began work as a nurse on 30th June 1962 at St Thomas' Hospital in London before moving to Edinburgh in 1966 to train as a midwife.
Looking back on her NHS career, Carol said: "I can't believe it's gone so quickly and I've been so incredibly lucky - I've loved every job I've had.
"I have been working with mothers and babies in the Gwent area for the last 37 years. I have no plans to retire just yet and I still love the job that I do."