Celebrating International Day of Women and Girls in Science!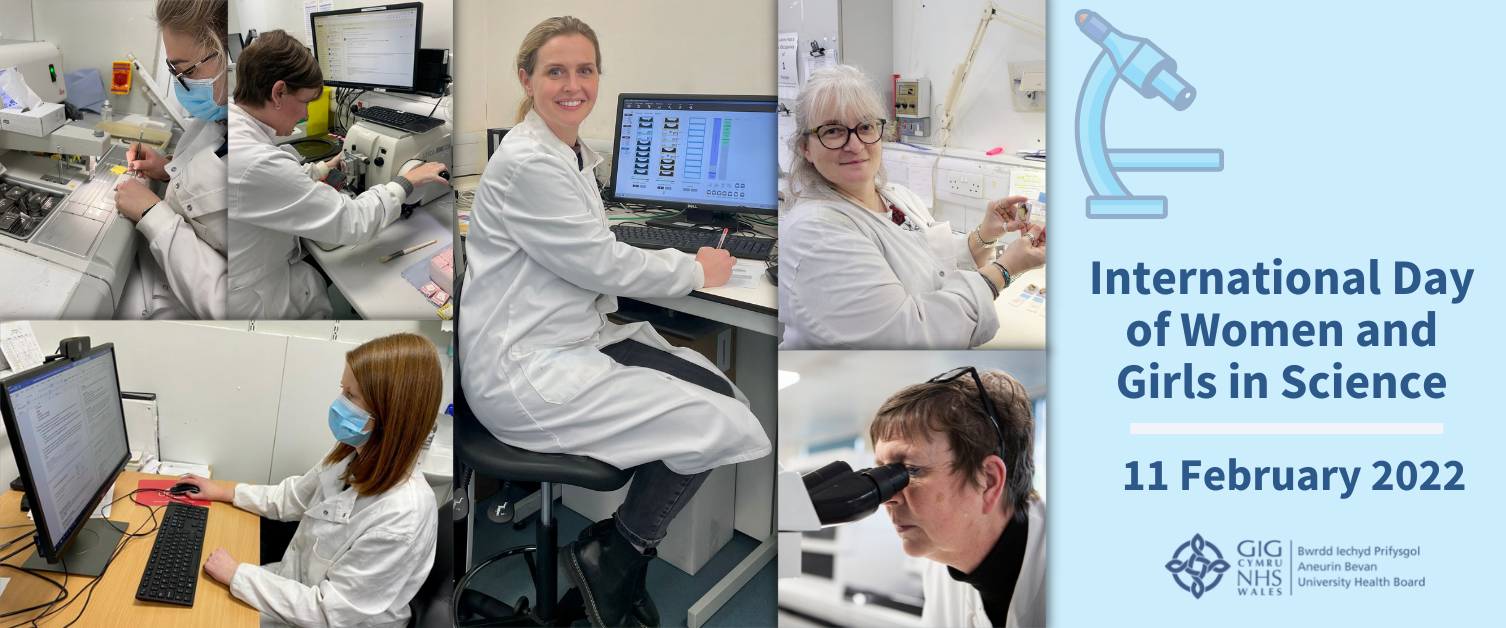 Friday 11th February 2022
Today, on International Day of Women and Girls in Science, we're celebrating some of our amazing colleagues.
Meet the team of female scientists at the Royal Gwent Hospital, and learn more about their roles and why they love the parts they play in science and in patient care..
---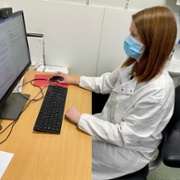 Gwenan is a Biomedical Scientist in the Cellular Pathology Department.
She is responsible for leading quality in the department, ensuring that the work in the laboratory conforms to an international standard.
She said: "I really enjoyed science in school and always wanted to work in a laboratory. We have a great team of women working in our department, in a range of different roles. I love the positive atmosphere in the lab, how we support each other and the variety within the role."
---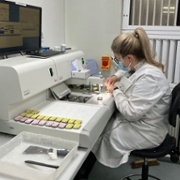 Bethan is a Trainee Specialist Biomedical Scientist.
She said: "My role involves helping pathologists achieve a diagnosis for patients. I chose a career in Biomedical Science as I felt I could make a positive contribution to the patient pathway whilst performing a job I love.
"I have always loved science and enjoy being able to use my knowledge from my qualifications to ensure the best quality is produced for the patients. Being a female in science allows me to inspire other girls to get involved and begin a career in science."
---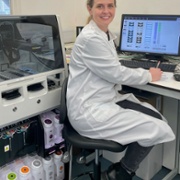 Jenny has worked in Cellular Pathology for 17 years. She predominantly work in the department's Immunohistochemistry Lab, which involves demonstrating specific antigens in tissue sections through the application of antibodies. This technique aids the diagnosis and treatment of diseases such as cancer, and is an area that is constantly expanding, with more and more antibodies becoming available.
She said: "I thoroughly enjoy this aspect of my work and feel a sense of satisfaction to have played a small part in a patients journey.
"From a very young age, my sole interest was science.. I was always performing "experiments" at home (not recommended!) I am also passionate about helping people and feel a job in an NHS laboratory enables me to combine this with the "hands on" science that I love!"
---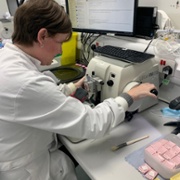 Lisa is a member of the hospital's Cellular Pathology Department. Her job role includes Diagnostic Cytology preparation, BMS dissection, Pathology Dissection, and Microtomy.
She said: "The variation of work involved, the attention to detail required, the constant need to improve, as well as examining the end result of my work, lead to a drive that constantly pushes me in my role and is highly rewarding, along with the knowledge that the results of my work make a difference further down the line.
"The team effort involved in making all this happen, of which I am proud to be a part, motivates me every day to achieve not just for myself, but for my department as a whole.
"I have been fortunate to find a field of work I am passionate about, that keeps my mind constantly active, that pushes me to achieve more, and produces visible results I can see."
---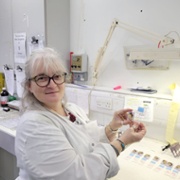 Penny was interested in science right from school. She was in the first cohort at the University of Wolverhampton to do Biomedical Science as a degree. She then did a PhD and came back to biomedical science at age 30.
She said: "I enjoy being able to help patients and develop new modern techniques to assist in the diagnosis of a range of diseases. We are a vital link in the chain from the specimen to the diagnosis for the doctor to give to the patient. Without the women in science, the doctors couldn't provide the diagnosis and treatment."
---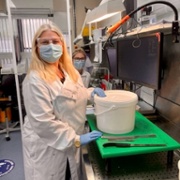 Natalie is a Senior Biomedical Scientist in Cellular Pathology, and is also Head of Dissection in the laboratory. She has been a qualified Biomedical Scientist for 32 years.
She said: "My role as a Biomedical Scientist is very interesting and an important part in disease diagnosis. I do not interact with patients face to face, but the service we supply ensures Consultants and GPs can provide the necessary treatments for individual patients.
"Cellular Pathology consists of many areas of expertise- Dissection, Embedding and Microtomy to name but a few, and there are many females in my laboratory. It's a very rewarding and interesting career pathway."