Celebrations of International Nurses' Day!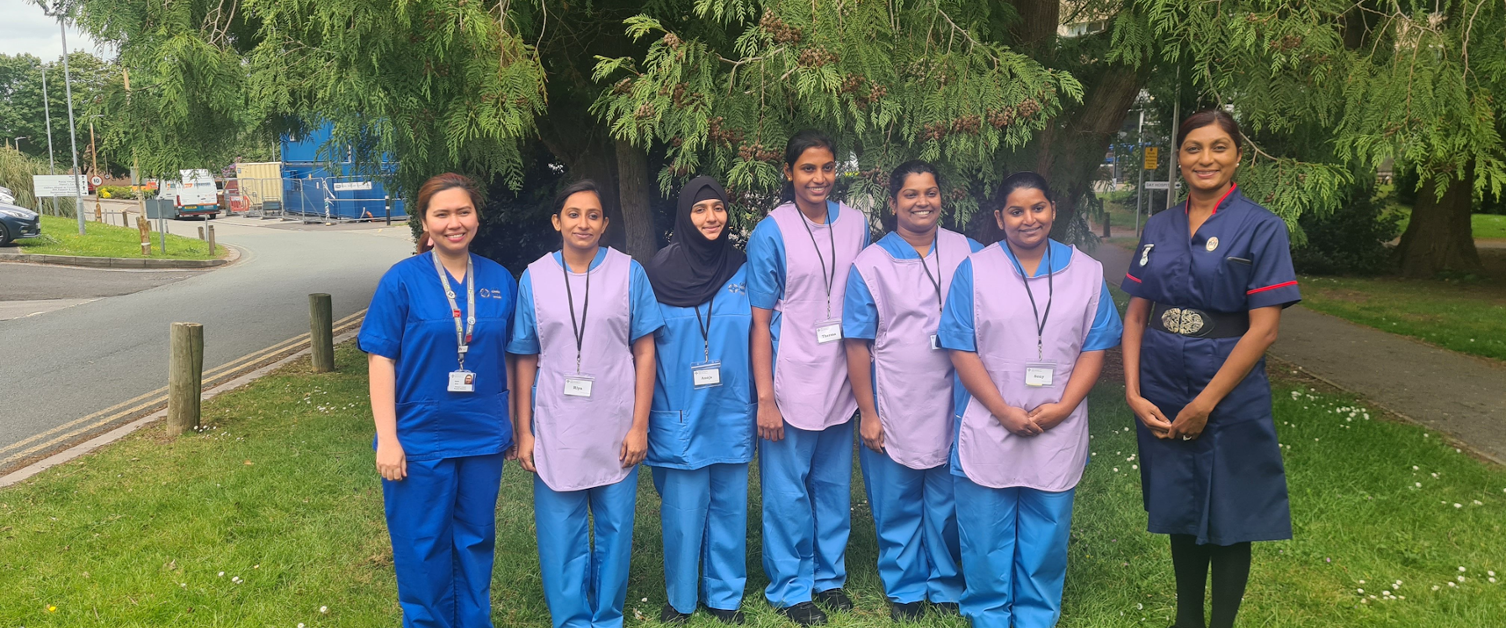 Yesterday on International Nurses' Day we shared stories from Nurses around the Health Board and came to you Live from Ysbyty Ystrad Fawr on Facebook.
You can watch the Facebook Live from today here: https://bit.ly/3MeRHfF
And check out our Twitter and Instagram for lots of exciting content!
---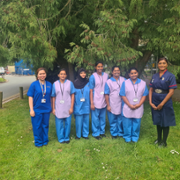 Yesterday the Chief Nursing Officer of Wales Sue Tranka met five of the internationally trained nurses who have joined our Health Board this week. Meeting the nurses in their first week was particularly poignant for Sue, who herself joined the NHS as a nurse in 1999 on a similar international programme.
Joining the team at Nevill Hall Hospital, Sue added: "It was very special to meet the new cohorts today as I joined the NHS in a similar way. I know they will be full of excitement about their new opportunities, and I wish them well in their new career and life in Wales. I know first-hand that NHS Wales will very much welcome them with open arms, as I have really had a wonderful welcome since joining as CNO last year.

---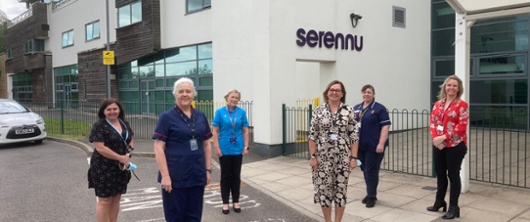 Karen Jewell, Chief Midwifery Officer for Wales visited the Serennu Children's Centre in Newport and met with some of the Health Board's Children's Nursing Team, including, Linda Jones (Lead Nurse, Education, Development & Regulation), Sian Thomas (Consultant Nurse Child Health), Donna Colwill (Children's Centre Improvement and Development Manager), Sian Price (Community Children's Nursing Team Lead) and Paula Browne (Community Children's Nursing Team Lead).
The Serennu Children's Centre is a purpose-built centre that provides care, treatment and activities for children and young people with disabilities and developmental difficulties. Karen was impressed with the fantastic facilities the centre offers, which include a cinema, large hydrotherapy pool, sensory area and climbing wall.
Karen said, "I want to say thank you to all the nurses out there who do an amazing job every day and I hope you are celebrating well... It's been great to be here and celebrate with everybody and the team in Serennu".

---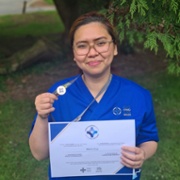 The CNO Excellence Award was awarded on International Nurses Day to our Practice Educator Maria Cruz.
Maria herself moved halfway across the world from the Philippines with her family to create a new home here in Wales, just five years ago and has since progressed her career.
CNO Sue Tranka said; "Maria is a shining light in nursing in Wales. Her motivation and passion for her own career and that of others is extraordinary."
Speaking to the newly recruited Internationally trained nurses today at Nevill Hall, Maria said; "I am so proud to receive this award. I love my job; I now have the career I've always dreamed of. I am the living proof that we can, we are capable"

---

To end a wonderful day celebrating International Nurses day we asked some of our staff why they love being a nurse...