Children's Nature and Healing Garden at The Grange University Hospital Used for First Time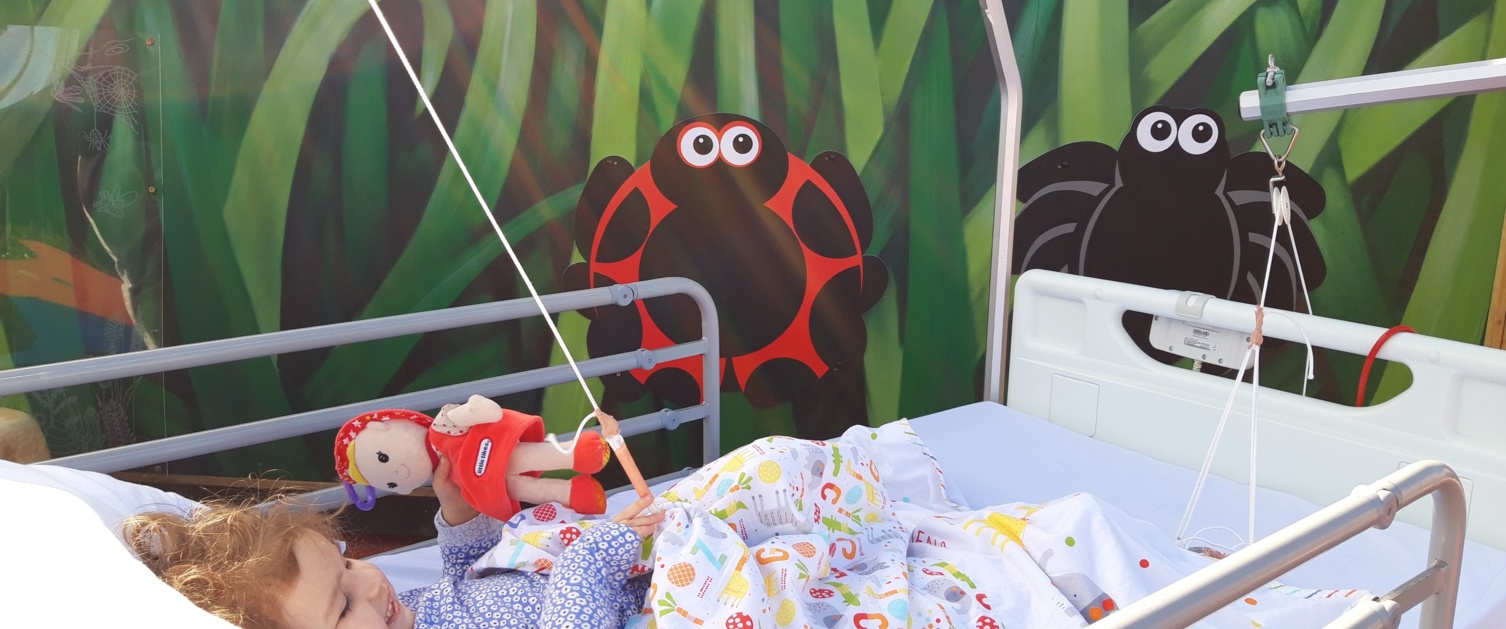 20th March 2021
Three year old Eliza made history this week, as the very first patient to use the Children's Healing Garden at The Grange University Hospital.
Taken outside on her bed by Health Play Specialist, Bev, and Healthcare Support worker, Carol, Eliza enjoyed the bubble machine, the sunshine and the scenery. She will be using the space regularly during the rest of her stay on the Children's Unit.
Eliza's mum, Amy, was overwhelmed by the experience, saying how beautiful the area was and how privileged she felt that her daughter was the first to use the facilities.
The Grange University Hospital Children's Nature and Healing Garden was created by artists Andy O'Rourke, Eifion Porter, Emma Price and Cecile Johnson Soliz in collaboration with staff, as part of the Art for the Grange Programme curated by Studio Response on behalf of Aneurin Bevan University Health Board.
We look forward to seeing the positive impact this lovely garden will have on many future patients, just like Eliza. Get well soon, Eliza!