Christmas Communication for ED Patients and their Families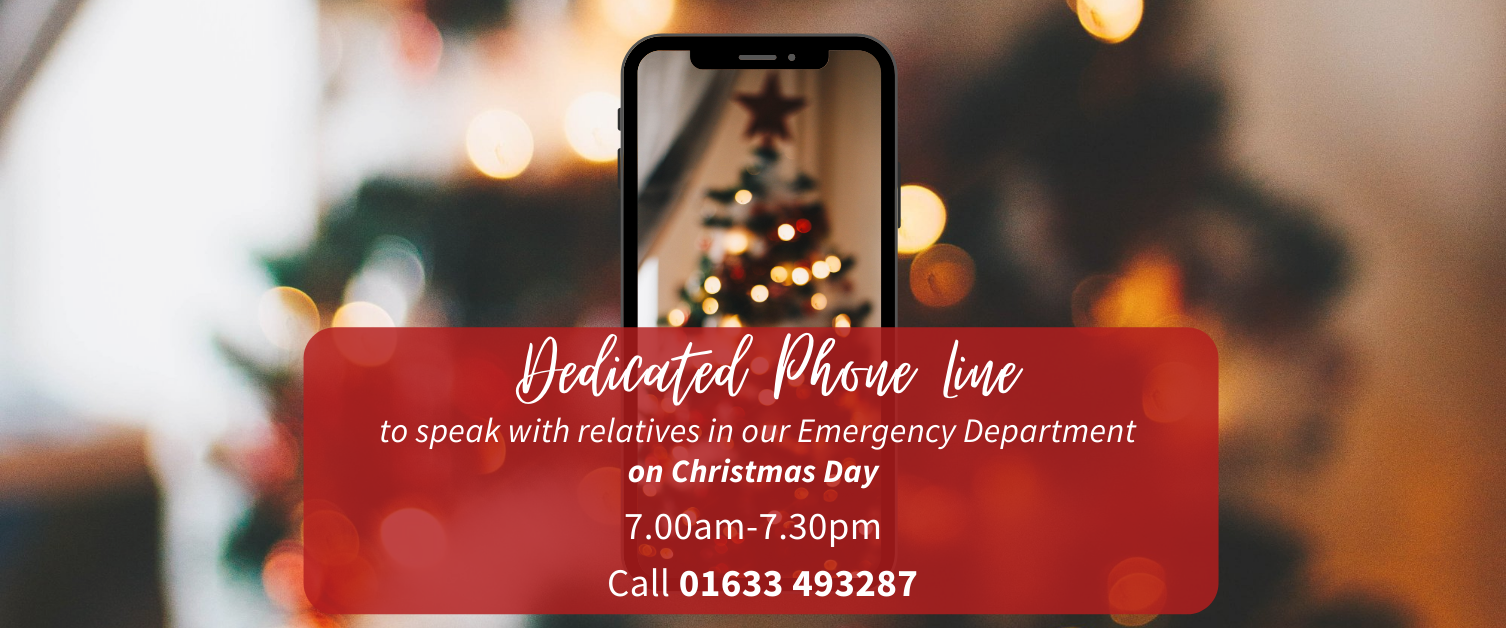 Thursday 23rd December 2021
Christmas is a time for families to be together, and so we completely appreciate how important it is for families to be able to speak with their loved ones who are patients in our Emergency Department on Christmas Day.
To ensure patients at The Grange University Hospital's Emergency Department are able to speak with their families this Christmas Day, we will have a dedicated phone line available for relatives to contact, which will be manned from 7am until 7.30pm.
Any family members wishing to speak to their relatives in our Emergency Department are asked to call 01633 493287 between the above hours on Christmas Day, where a member of staff will take their telephone number and arrange a call back with their relative. Callers will be offered the choice between a telephone call, a Facetime or a Zoom call.
Please note that this is for patients in our Emergency Department only, and is only available on Christmas Day. All other existing methods of communications at our hospitals will remain as normal.