Below are the latest developments on our Clinical Futures programme:
Construction of The Grange University Hospital
Construction of The Grange University Hospital is still on schedule, the building is watertight and the internal fit-out will continue over the winter months
Work on the externals of the building (cladding, canopies etc) has almost been completed and the formation of external grounds and planting has commenced.
Signposting staff and patients around a new hospital is an important part of its planning – and the Clinical Futures team has spent a great deal of time on working on all aspects of signage at The Grange University Hospital to ensure that everyone can get to where they want to be as efficiently as possible.
Recently we saw the first delivery and installation of some of the internal signage within The Grange University Hospital – there are lots more to go.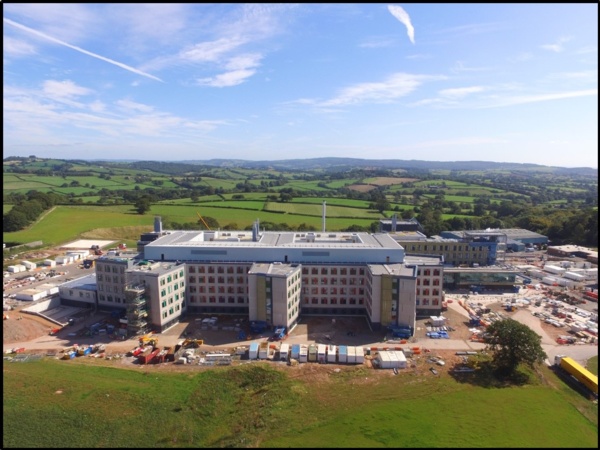 Operational Commissioning
The job of transferring services to The Grange University Hospital in the run up to its opening in 2021 – while at the same time maintaining service sustainability at other sites is absolutely key.
Work is well under way updating and progressing the planning work centring mainly around the sequence of moves to transfer services into the GUH and reconfiguring our vital Enhanced Local General Hospitals.
The plans will be further developed and finalised in the New Year and all services will be updated.
Already some areas of The Grange are ready for equipment to be moved in once the plans for the sequence of transfers is finalised.