Donations Needed For Patients In Our Hospitals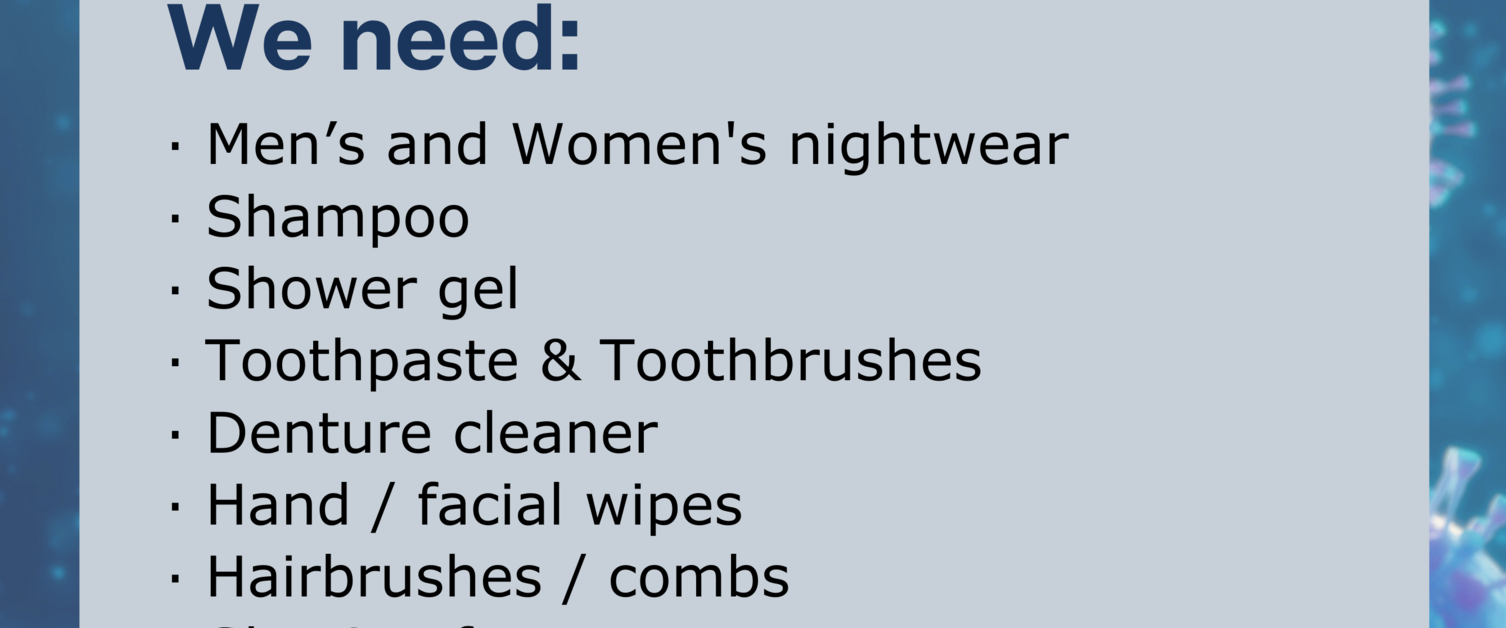 Monday 30th March 2020
As we've had to stop all visiting to our Hospitals to limit the spread of Coronavirus, many of our patients are now running out of toiletries and clean night clothes.
We are very grateful to our communities for all the kind offers of donations, both for essential supplies and monetary donations, for the benefit of our patients and staff during these challenging times.
If you would like to donate, we would be very grateful for the following items (NEW items only please):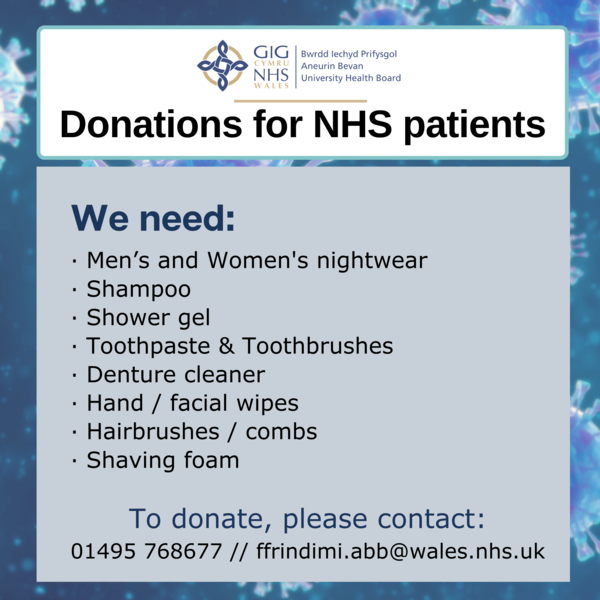 *Please note, we are unable to accept any food donations or any other items (including electrical) not included on this list. Please do not take any donations to our Hospitals.
The easiest and best way for you to donate is to use our Amazon 'Wish List', as you don't need to leave your house and items will be delivered directly to us. Please use this link to access the Wish List.
If you are not able to order from Amazon but still wish to donate, please could you contact the Person Centred Care Team on 01495 768677 or email: ffrindimi.abb@wales.nhs.uk, who can advise where any donations can be dropped off.
Alternatively, if you would like to make a monetary donation to help your local NHS Services then please go to our Just Giving page.
On behalf of our patients and staff, we would like to sincerely thank you!
#StaySafe #StayHome #ProtectTheNHS